Posted by Gary Dayton on Apr 17th 2019
How do you play your digital audio files? While we love listening to our vinyl, the ease of creating playlists and instantly access different artists and albums makes digital audio a great source. But getting those files to play through the system requires a a digital player, and that's where Bryston's BDP-3 shines.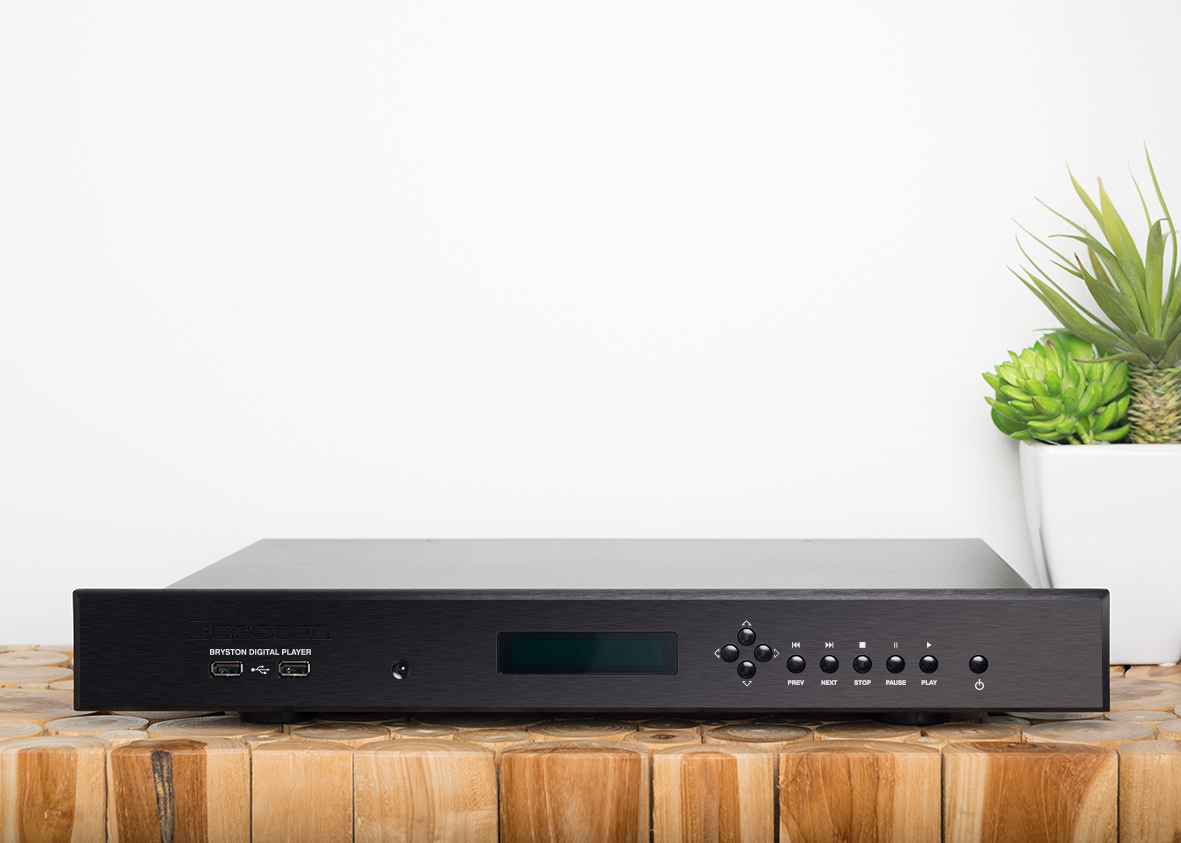 The Bryston BDP-3 is a bit perfect dedicated player for high resolution digital audio files. Employing a highly-customized Linux OS optimized to provide the highest quality audio performance, the BDP-3 will play high resolution audio files (up to PCM 384kHz / 32 bit and DSD128) from digital storage devices without compromise. The BDP-3 features a high current linear power supply, custom Intel Celeron powered motherboard, and eight gigabytes of RAM for incredible responsiveness, ultra fast performance, and horsepower to spare for future feature additions.
Watch this quick introduction to the BDP-3 from Gary Dayton, VP of Bryston:
BDP-3 Specifications
Inputs: 3x USB 3.0, 5x USB 2.0, 1x Gigabit Ethernet
Outputs: SPDIF (BNC), AES/EBU (XLR), USB, HDMI
Control: TCP/IP and RS232
Audio Formats: AIFF, FLAC, WAV, MP3, M4A, OGG, and most common audio file formats
Compatible Apps: Roon, Tidal, Rigelian, Soundirok, Glider, M.A.L.P., Dorid MPD, Chimney, and Qobuz
BDP-3 Features
High resolution digital audio player
Playback from USB attached drives, optional internal drive, or NAS
Custom Intel Celeron Powered Motherboard
Eight Gigabytes of RAM
Improved power supply delivering over 5 amps
Multiple control options (iPhone, iPod Touch, iPad, Android OS, and PC)
Qobuz, TIDAL, Internet Radio, Custom URLs
User upgradable firmware
NAS Connectivity supported
UPnP/DNLA Server supported
Requires external DAC
RS-232 serial data port for remote control via Crestron, AMX or similar control systems
BDP-3 Options:
Available with silver or black faceplate
17" or 19" faceplate available (non-rack mountable)
BR2 remote control available (see Accessories in Other Products)
Internal Wi-Fi (802.11n)
BDP WiFi Adapter
BR-2 remote control available
BOT-1 for ripping, playing, and burning CD's
Want to learn more about the BDP-3? Click here