Posted by The Sound Organisation on Apr 29th 2019
Kii Audio's Kii Three active speaker system continues to dominate the pages of Hi Fi magazines across the industry. The brainchild of Bruno Putzeys, these modern marvels use an impressive amount of tech to accurately and efficiently move sound perfectly in any size or shape of room. Now, the Kii Three's can chalk up another review with this recent piece in Hi Fi Choice!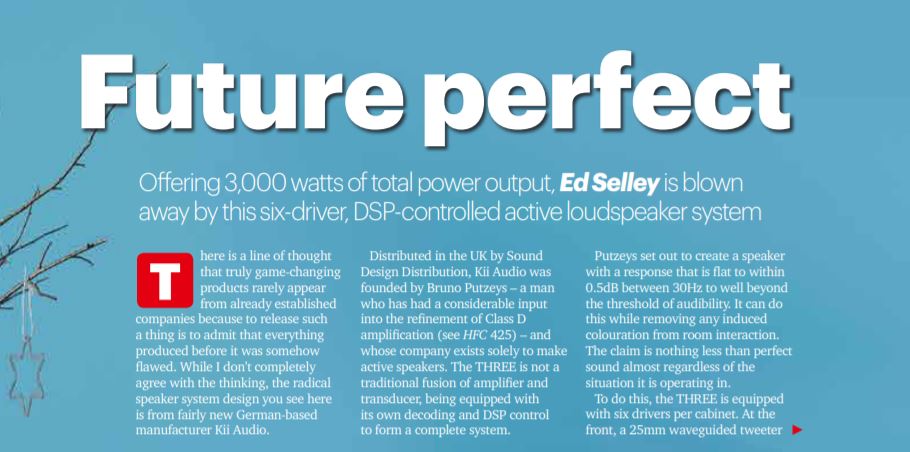 Writer Ed Selley gives the Kii Three speakers a glowing review in a recent edition of Hi Fi Choice. Mr. Selley was very impressed with the unique way Kii Three speakers handle the music coursing through them, removing the distortion often heard at higher or lower ends of the volume dial:
. There's nothing I can do during listening to unsettle the imperious scale and lack of compression – even when the volume level is firmly into the point where the force on display is visceral. Wind the volume back to late-evening levels and still that incredible space and three dimensionality remains. All too often speakers that are effective at one of these extremes, suffers at the other. That is clearly not the case here.