Posted by The Sound Organisation on Mar 31st 2020
The Fyne F702 speaker is quickly becoming one of the most popular floorstanding speakers in the the hi-fi world. Not only does this loudspeaker offer outstanding performance with some of the most tried and tested technology, but it does so at a very reasonable price. Fyne Audio burst onto the scene a few years ago, bringing audio industry professionals with years of experience each into a new fresh company. Since introducing their first set of speakers, the Scotland-based loudspeaker outfit has garnered a series of great reviews.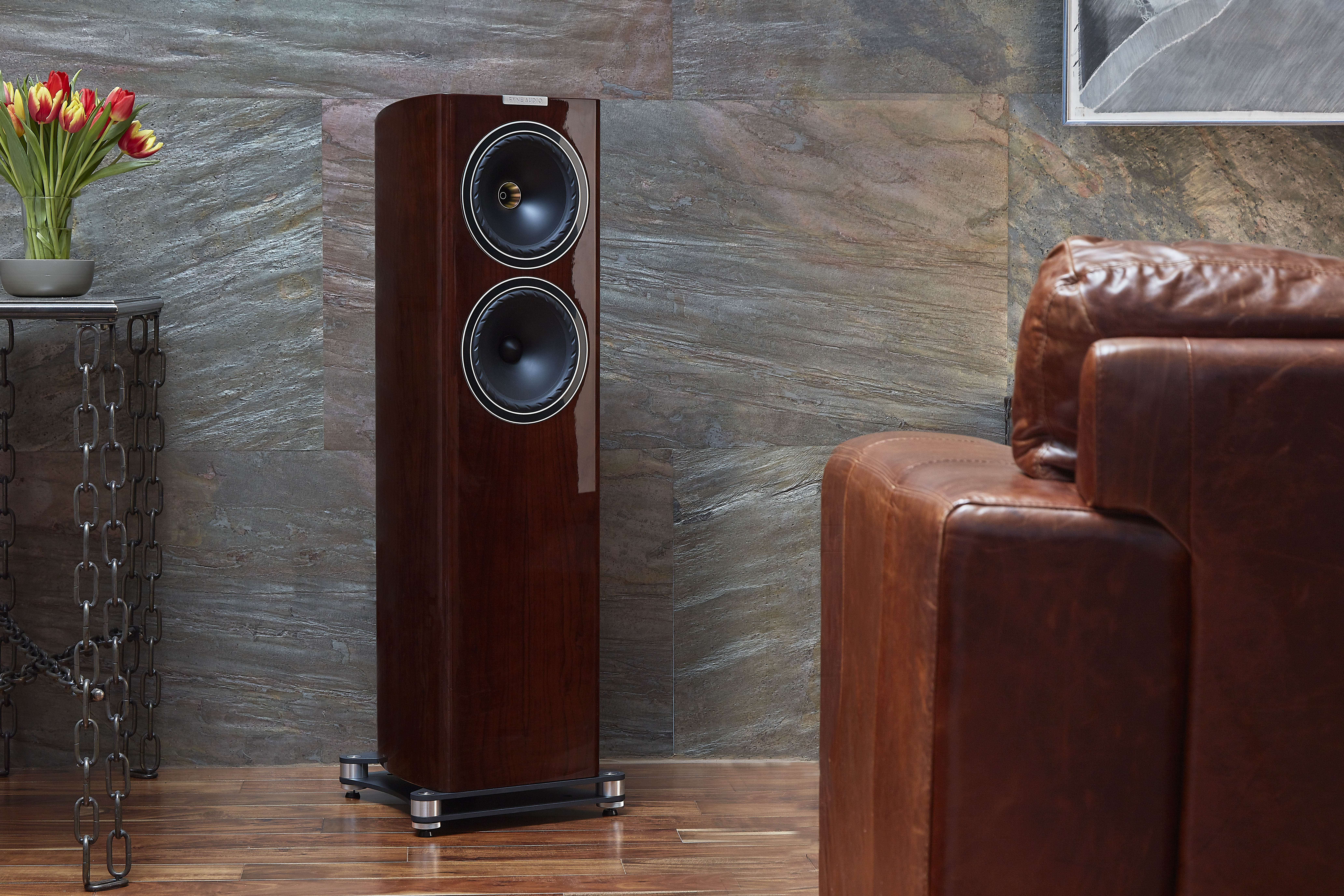 One of these reviews comes from David Price for Hi-Fi Choice. In his review of the Fyne F702 speaker, he begins with Fyne Audio's heritage in the UK audio industry and the history of the company. After establishing the pedigree of Fyne's audio technology, he moves on to describing the out-of-the-box performance of the speaker and taking us through his musical journey with the F702. Price praises the F702's excellent soundstaging, finding that it can even render an unimpressive recording much more engaging. Price was also wowwed by the F702's tonal balance.
The second most obvious facet of this big speaker is its tonal balance. This turns out to be very even and extended, with no obvious shouty bits that alter the sound of the source material. Take Duran Duran's Lonely In Your Nightmare for example; a heavily compressed early eighties pop record, it's strong on the EQ. It can sound a little thin and tinselly on lesser loudspeakers but the F702 gives a resolutely even and balanced rendition, making it very clear that it's a wideband design. No excuses are needed for its deep, extended bass response; it goes down very low and yet isn't in the least bit lumpy. Instead it handles all recordings with an innate sense of balance, with no artificial plateaus here or there to give things an extra fillip. This is a sign of a seriously designed big floorstander for me; all that extra cabinet volume should be there to make the bass deeper, not louder.

Price goes on to highlight that the F702 performs just as well in the higher end of the frequency before settling on a stellar 5-star judgment in each category: Sound Quality, Value for the Money, Build Quality, and Ease of Drive. This 5-star review earns the Fyne F702 Hi-Fi Choice's esteemed Recommended badge. The full review in the print edition offers some extra insight in the IsoFlare technology, a head-to-head comparison with the Spendor D9, and an interview with Fyne's Technical Directory, Paul Mills.
To read the whole review, check out Hi-Fi Choice's June 2019 issue.