Posted by The Sound Organisation on Jun 12th 2019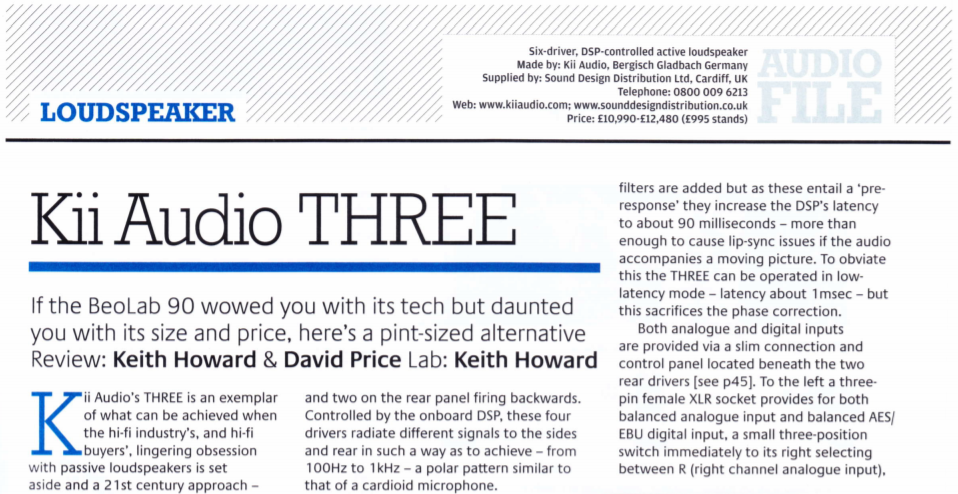 When it comes to active speaker systems, you'll be hard-pressed to find a better out-of-the-box loudspeaker than the Kii Three. With on-board Digital Signal Processing (DSP) and six drivers each with their own 250W amplifier, the Kii Three speakers easily justify their price at $17,000 a pair. The integral technology suite has been widely lauded over the past couple years for being able to sound great regardless of room shape, size or position. These 21st Century loudspeakers surprise and impress anyone who has the chance to hear them, and the reviewers at Hi-Fi News are no exception.
Hi-Fi News' review of the Kii Three speaker is very in-depth. So much so, the review is credited to two reviewer and one lab technician. The four page article showcases the technology, history, and audio performance of the Kii Three speaker, while also touching on the Kii Control module and includes a short chat with Kii CTO Bruno Putzeys to discuss the Kii Three BXT module. The reviewers also sent the active speakers off to the lab to test the frequency response and see if the Threes live up to their hype. In the end, the reviewers awarded the Kii Three their Outstanding Product badge.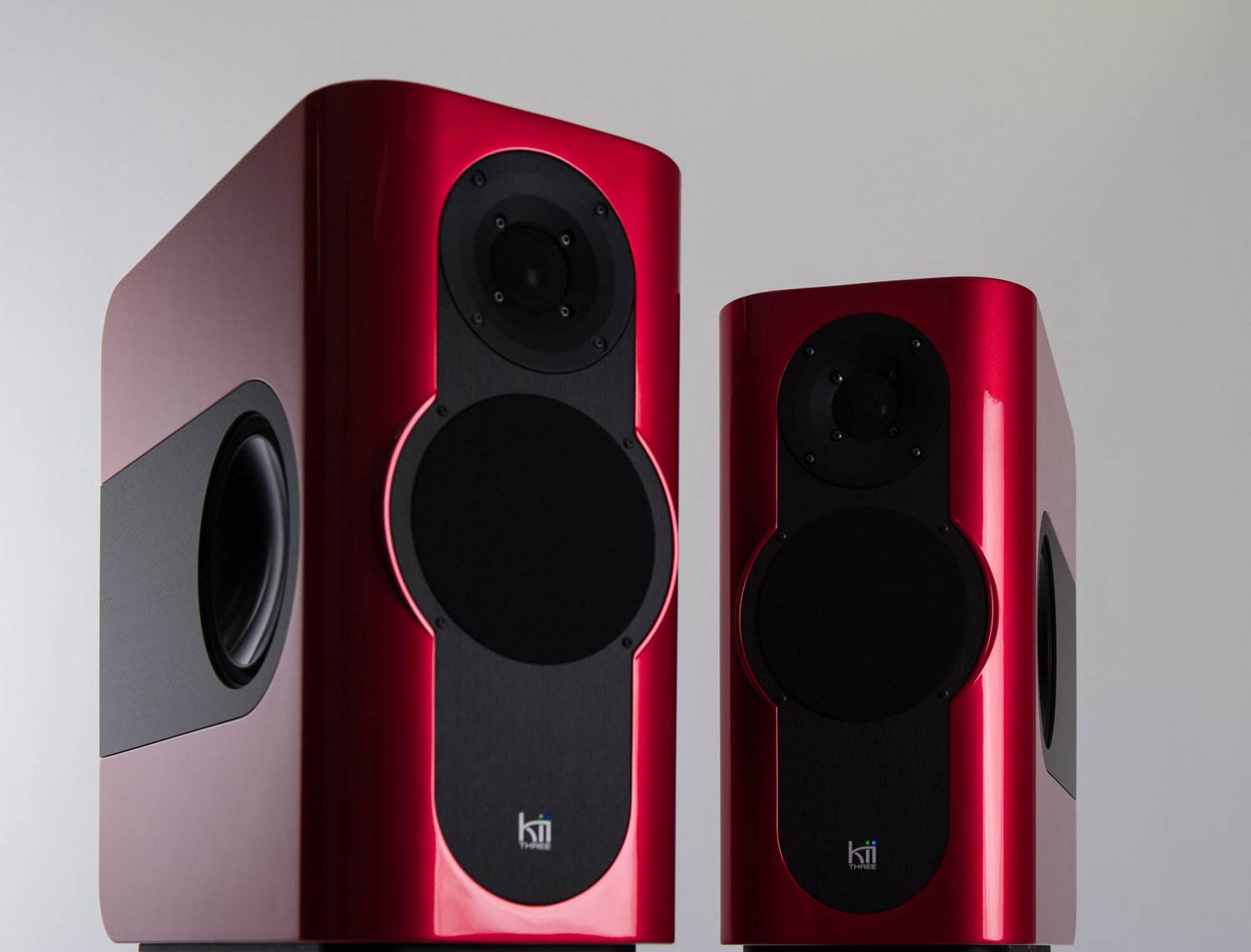 The Kii THREE packs a lot into its compact, 400x200x400mm (hwd) cabinet and makes you wonder how many passive speakers at a similar price can possibly justify their cost. With the Kii THREE all you need is a music source, analogue or digital, and you have a complete audio system.
The Kii Audio THREE's problem - if you can call it that - is that it fools the listener into thinking it's actually a much larger loudspeaker, whereupon you begin to judge it more harshly for, if not a lack of bass extension, then its limited physical bass power. This is rather ironic, because it excels in these respects considering how compact a design it actually is.
In very many respects, the Kii THREE is the poster child for DSP governed active loudspeakers. It has all the attributes of the best of the breed - speed, power, punch, precision and a three-dimensional, out-of-the-box sound.
If you're on the fence about investing in a pair of Kii Three active speakers or you have a client that hasn't made the decision quite yet, we suggest reading the full article. You can find the full article here, courtesy of Kii Audio and Hi-Fi News UK.
Want to learn more? Click here to view the Kii Three at The Sound Organisation.