Posted by The Sound Organisation on Oct 15th 2018
Originally Published May 7, 2018
Kii THREE BXT System
BXT is an extension module which turns any Kii THREE into a veritable floor standing loudspeaker of unheard quality making use of 16 additional drivers and a total of 7000 Watts...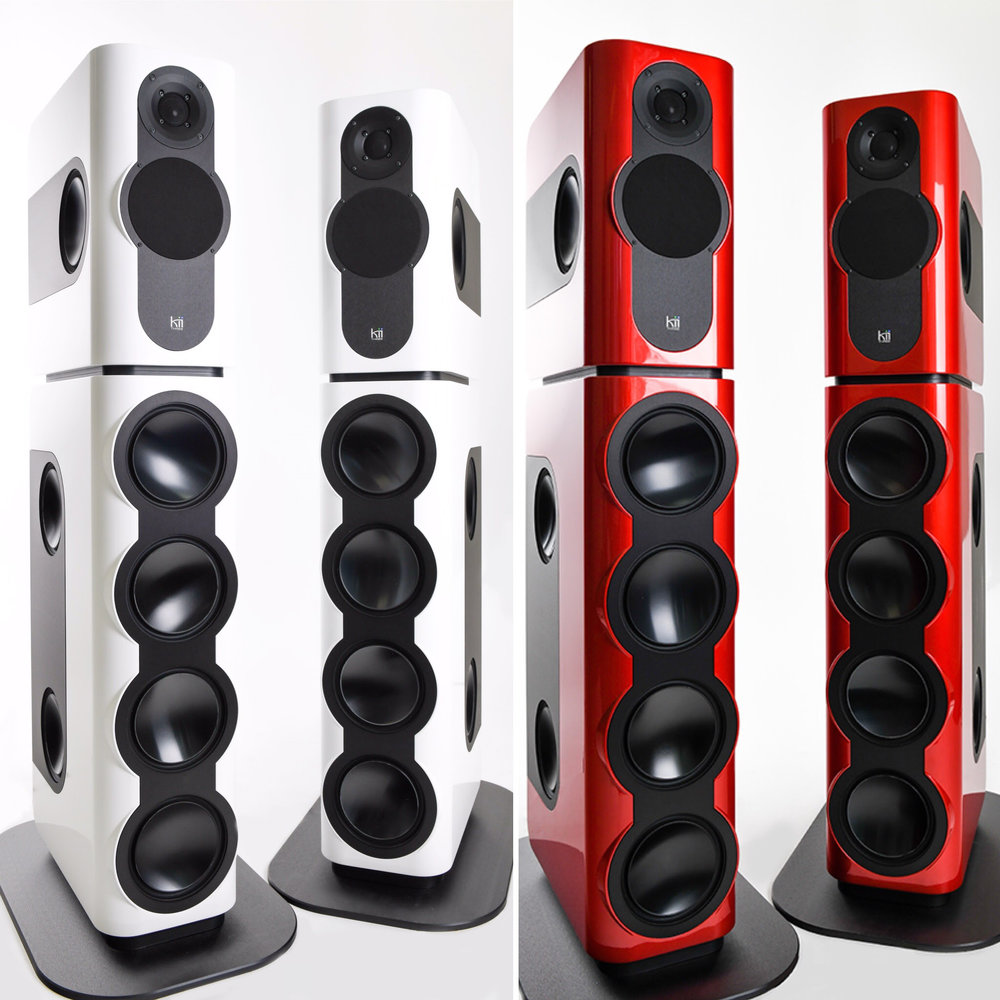 Register My Interest in Kii BXT
Floor standing DSP controlled High-End playback system.
2 x Kii THREE speakers in high gloss white, graphite matt metallic or custom color.
2 x BXT modules in the same or a contrasting color.
1 x Kii Control offers volume control, input selection with touch switch operation,
additional software menu, OLED display and is IR ready.
Inputs: USB, SPDIF, TOSLINK, AES, ANALOG
The BXT makes full use of the Kii THREEs´ ACTIVE WAVE FOCUSING technology and adds more frequency range and SPL while still being a cardioid system that, despite its size, does not interact with the room. It has shown that even smaller rooms profit a lot from the line source concept.
Please note that existing Kii THREEs can be upgraded at any time with the BXTs giving you full investment security. Also the Kii THREEs are still transportable and can be run by themselves just by detaching them from the BXT and using a different software setting that you can set with the Kii CONTROL. See Video on how easy you can mount a Kii THREE to a BXT.