Posted by The Sound Organisation on Jul 12th 2022
What Hi-Fi? regularly publishes listicles that rank the best audio gear for certain uses or price points. Recently, the writers at What Hi-Fi? got together a list of the best bookshelf speakers from Budget to Premium. The Sound Organisation carries many bookshelf or smaller standmount speakers in its portfolio from great brands like Rega, Spendor, Fyne, and ProAc. What Hi-Fi? added two such speakers to their list: The ProAc Response D2R and the Fyne F701.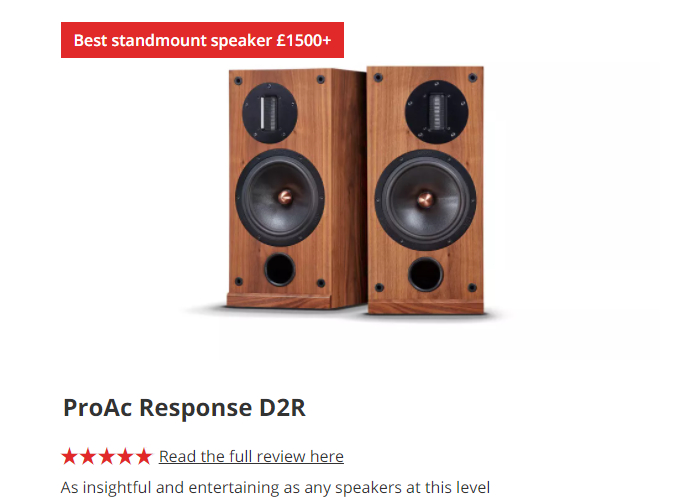 Landing in the middle of the list at number 5, the Response D2 loudspeaker from ProAc sits in the competitive middle ground between budget speakers and high end reference-level speakers. What Hi-Fi? has previously reviewed the ProAc Response D2R (the speaker variant featuring a ribbon tweeter), giving it 5 stars and awarding it the title of 2021's best standmount speaker over £1500. Standing just under 17" tall and 8" wide, the Response D2R will fit into most rooms, especially with some extra care devoted to placement. What Hi-Fi? notes (and we agree) that you need to run the speakers for two to three days to get the best sound quality. But that little extra time investment will reap you award-winning transparency and sound state depth, while remaining musical and entertaining for years to come.
ProAc Response D2R speakers retail for $4,750 and come in multiple wood finishes. Click here to find a ProAc Retailer.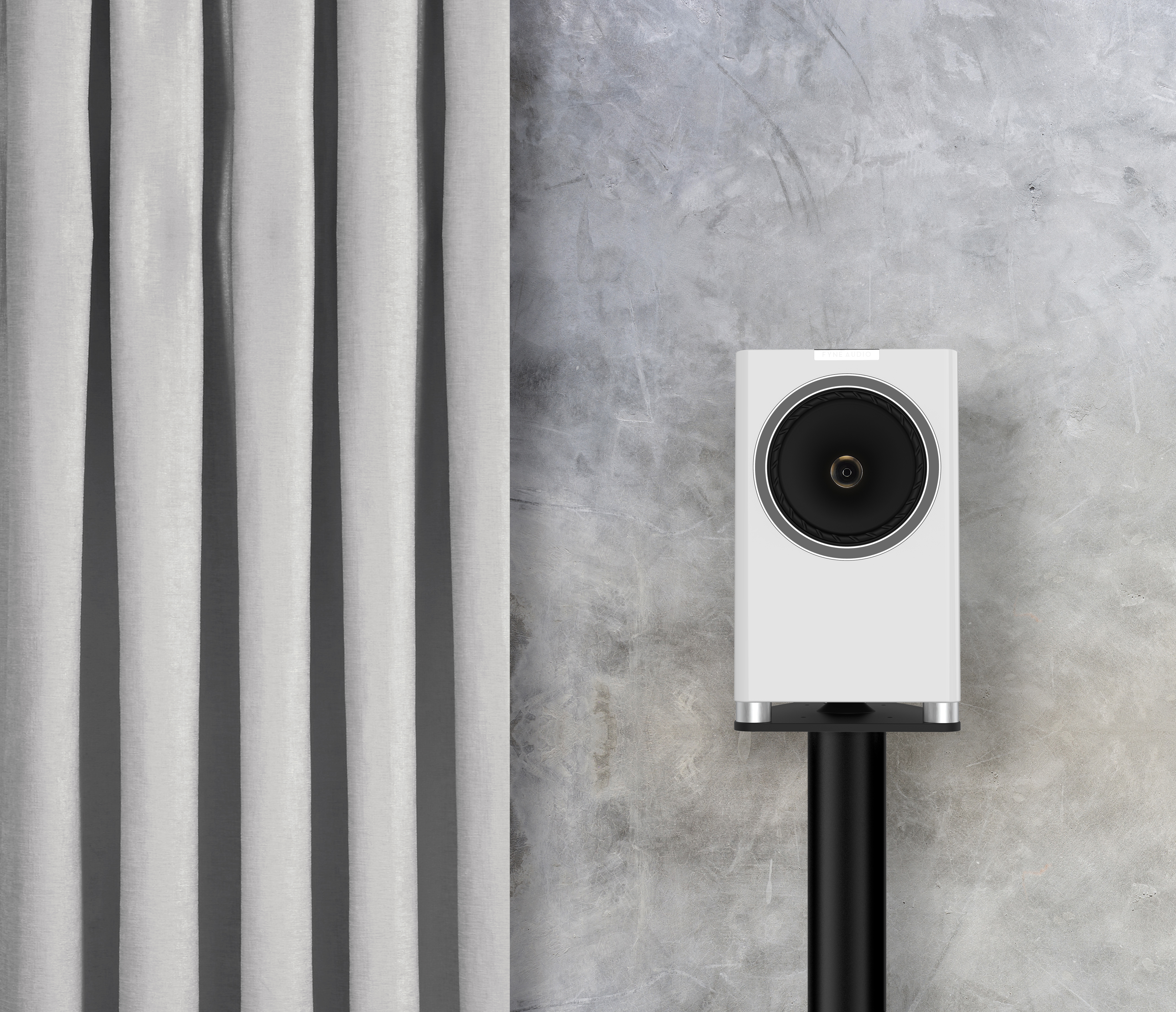 Placed at number 9 in the list, the Fyne Audio F701 is certainly a higher end product. Retailing for $7,600 a pair, the Fyne F701 sits comfortably in the Premium speaker space. While the Fyne F701 may be one of the highest-priced speakers on this list, that price gets your far more than your average speaker. The Fyne 700 series of speakers are not only hand-assembled in Fyne Audio's Bellshill, UK facility, they also feature all the technology that has made Fyne Audio such a successful speaker brand in a short few years. In their July 2021 review of the F701, What Hi-Fi stated the 701 was "distinctive take on a premium standmounter" and awarded it 5 stars. Here, noting that these speakers need careful pairing with other equipment, What Hi-Fi state these speakers feature "lots of other lovely design and build touches, which help make a product that both looks, feels and, most importantly, sounds, like a truly premium pair of speakers."
Fyne Audio F701 speakers retail for $7,600 and come in three luxe finishes. Click here to find a Fyne Audio Retailer.