Posted by The Sound Organisation on Oct 15th 2018
Originally Published July 21, 2017
Not everyone has the space for a dedicated audio rack, not to mention the associated PRICE. Quadraspire offers up the Soundstage as a cost effective solution for all your vibration woes.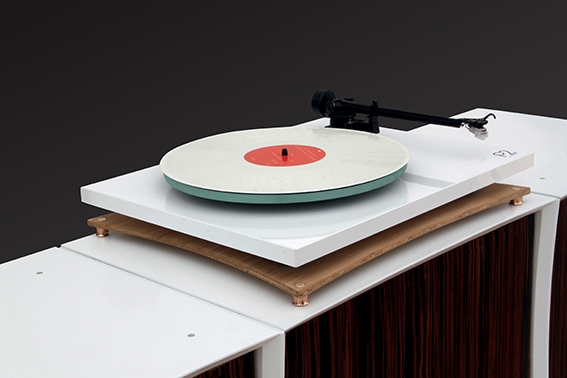 Audio equipment, especially source components like turntables, are prone to distortion caused by vibration coming up through furniture. It's a pretty well-understood phenomenon but unfortunately, most of the solutions available are either bulky, ugly or expensive. Usually all three. Quadraspire has a track record of making good looking audio furniture, but it still takes space and it's not exactly cheap. Thankfully, they have a solution. Introducing the Quadraspire Soundstage.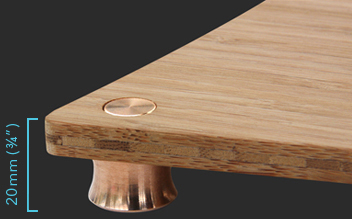 Made from natural 3-ply hardwood bamboo and fitted with bronze feet, the look is clean and modern. Soundstage is great at isolating source components and preamps, making the sound more open and bass more defined, and revealing more details by reducing spurious noise. It works by resisting resonance on the hard, inflexible bamboo ply while sinking the remaining excess energy into the heavier, softer bronze feet. The feet can be repositioned between three or four points to accommodate different styles of components depending upon We've found Soundstage to be particularly effective when using Rega turntables on heavy furniture that might otherwise cause feedback. Its a compact 17.25" by 14.25" by .75" and holds up to 22lbs.
Quadraspire Soundstage is available from any authorized Rega retailer for $199 US retail. Find a dealer near you.
NOTE:
Quadraspire has discontinued the Soundstage. It has been replaced with the QPlus