Posted by The Sound Organisation on Oct 19th 2018
At the recent Rocky Mountain Audio Festival, we were showing off one of our newer brands, Kii Audio. In particular, we were debuting the Kii THREE BXT bass extension system. The BXT connects to your Kii THREE speakers to give you 16 additional drivers and a total of 7000 watts! It really is something amazing to hear.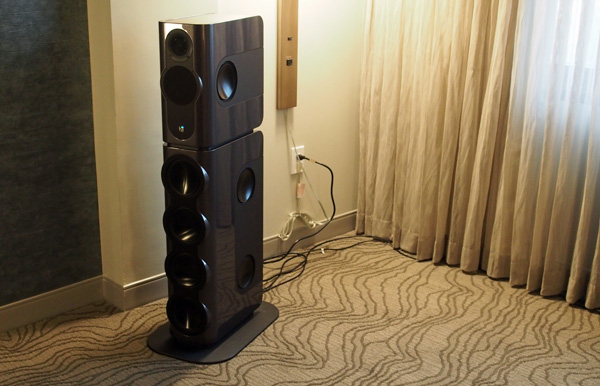 John Atkinson from Stereophile stopped by to listen to our Kii THREEs with BXT units and had this to say:
"When the BXT, with its 8 woofers, is plugged into the Three, the Three recognizes it and readjusts its operating parameters to now give a system that extends to 12Hz! The phat bass on Boz Scaggs' "Thanks To You" was superbly well-defined and deep."
Read the rest of his report from RMAF at Stereophile.com