Posted by The Sound Organisation on Feb 25th 2019
At The Sound Organisation, we talk a lot about getting the most out of your two-channel stereo system and how to get the clearest, most accurate music to your ears. One thing we don't discuss, but is nonetheless just as important, is your home theatre audio. Earlier this year, we announced our partnership with Bryston, Ltd, a Canadian audio equipment manufacturer known for their amazing amplifiers and more. Our partnership with Bryston allows us to expand our equipment offerings and offer our retailer partners new and different audio products, such as Bryston's SP4 Home Theater processor.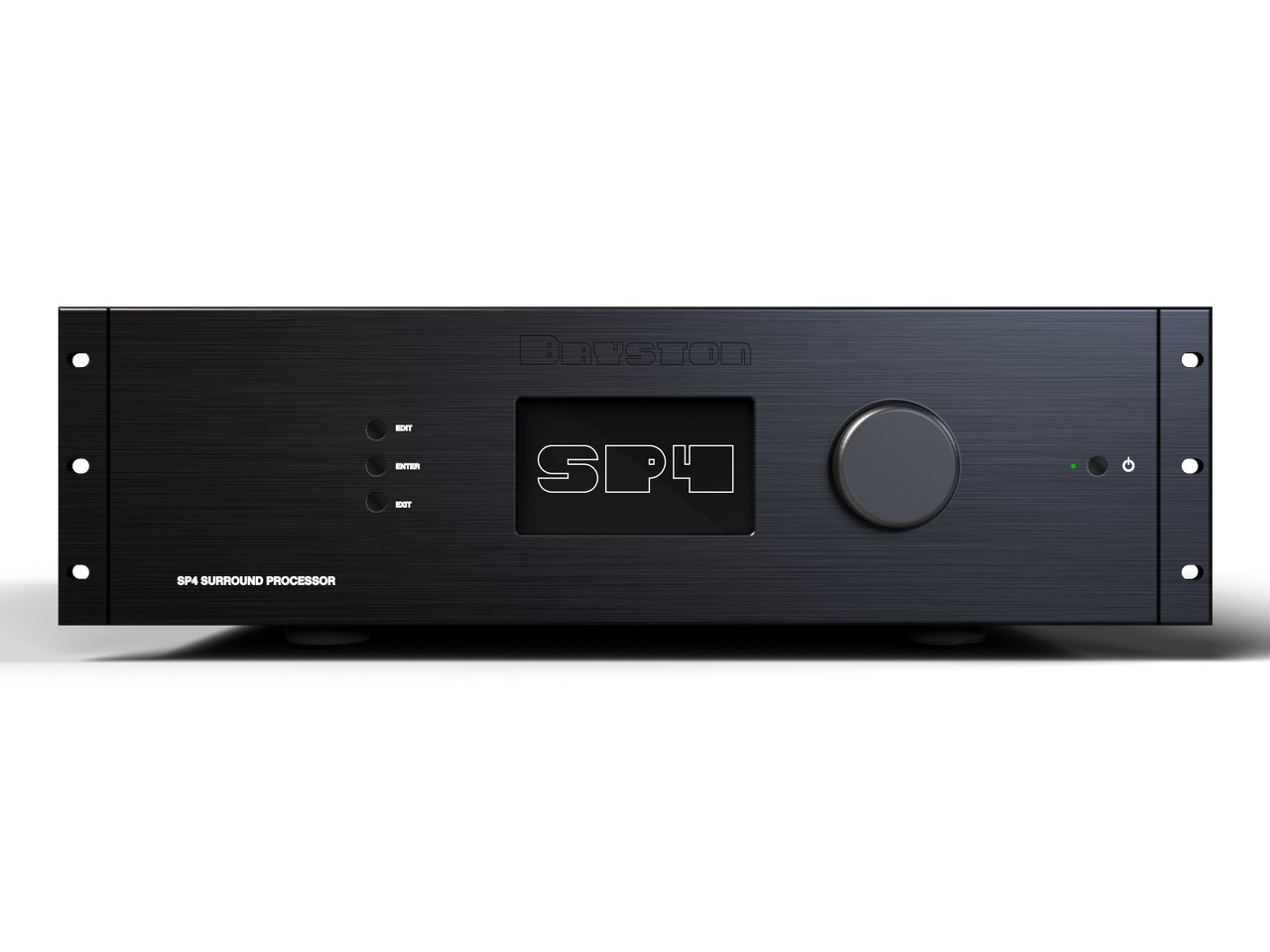 The Bryston SP4 Surround Sound Processor was released in 2018 has been making some waves in the AV side of the industry. For decades, film studios have produced and mixed amazing audio for the movies that too often goes wasted on sub-par speakers. Even with upgraded speakers, many home theaters lack the amplifiers and signal processors that can reproduce the audio as the director envisioned. Bryston tackled this problem head-on. Known for decades for creating the best amplifiers for any sound system, they created a surround sound preamp made especially for home theaters. Bryston currently carries two surround sound processors: the SP3 and the SP4. The SP4 seeks to redefine the home theater processor market with it's tech-heavy, feature-laden design, including an iOS app that controls some of the finer or more advanced settings.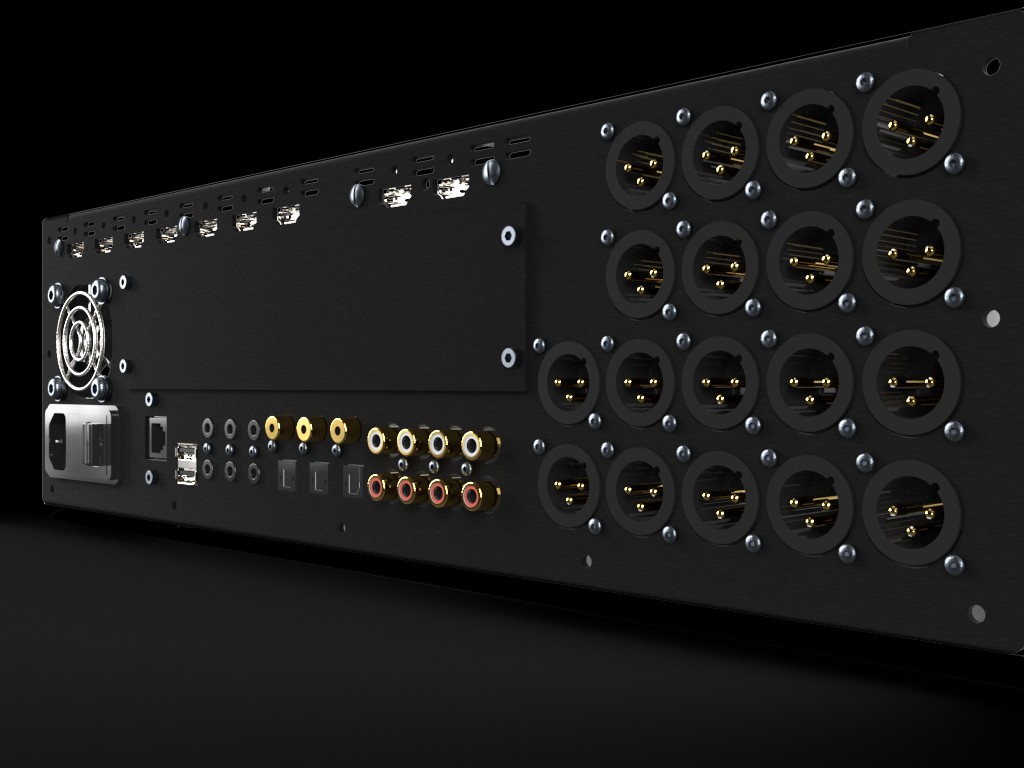 Bryston SP4 Inputs/Outputs:
Digital Inputs: 3x HDMI 2.0/HDCP 2.2, 4x HDMI 1.4/HDCP 2.2, 3x Optical (TOSLINK), 3x SPDIF (RCA)
Analog Inputs: 8x RCA Single Ended (7.1 or 4x 2.0 Stereo)
Analog Outputs: 16x Balanced (XLR)
Digital Outputs: 1x HDMI 2.0/HDCP 2.2, 1x HDMI 1.4/HDCP 1.4
Control: Crestron, Control 4, Savant, RTI, iOS App, WebUI, IR, 4x DC Triggers
Other: Ethernet (100Mbps), 2x USB 2.0
SP4 Features:
4K and HDR compatible
Discrete 15.1 channel decoding
Dolby Atmos, DTS:X, Auro-3D
Fully assignable channel configuration
Balanced XLR Analog Output
Fully configurable channel matrix
Space for future expansion
Ultra-low noise and distortion
Easy-to-use software
Includes rack mount ears (3U)
Additional SP4 Options:
16x RCA Output Module
SphereAudio™ binaural immersive sound headphone technology
Monitoring and diagnostic USB Mic Kit, powered by StormMonitoring™
Dirac Live Room Correction Suite™
LED Color: Green (standard) or Blue
Finish: Black or Stainless
Reviews about the Bryston SP4
The BRYSTON SP4 made my system sound truly spectacular, and made me forget the price tag. It is an exceptional immersive processor.
The SP4 is a 16-channel processor that comes with 16 assignable XLR outputs and two additional dedicated downmix outputs. It is expandable to a 32-channel system via a set of 16 optional RCA sockets, enabling the SP4 to run two parallel 16 channel systems. Its Dolby Atmos, Auro-3D and DTS:X TM capabilities sit alongside conventional surround formats.
Many companies talk a good game, but few companies can back up the talk like the Canadian manufacturer Bryston. Bryston has just introduced its new SP4 home cinema processor, developing a state-of-the-art preamplifier/processor to match the performance of its amplifiers."