Posted by The Sound Organisation on Dec 19th 2018
Chord Company's ChordMusic has been awarded the Interconnect Cable of the Year for 2018 by HiFi+. ChordMusic cables combine advanced shielding, Chord's exclusive Taylon® Insulation, expertly engineered connectors, and the famed Super ARAY conductor technology. All of this combines to create a cable that carries the signal as accurately as possible, greatly increasing the sound and experience of your system.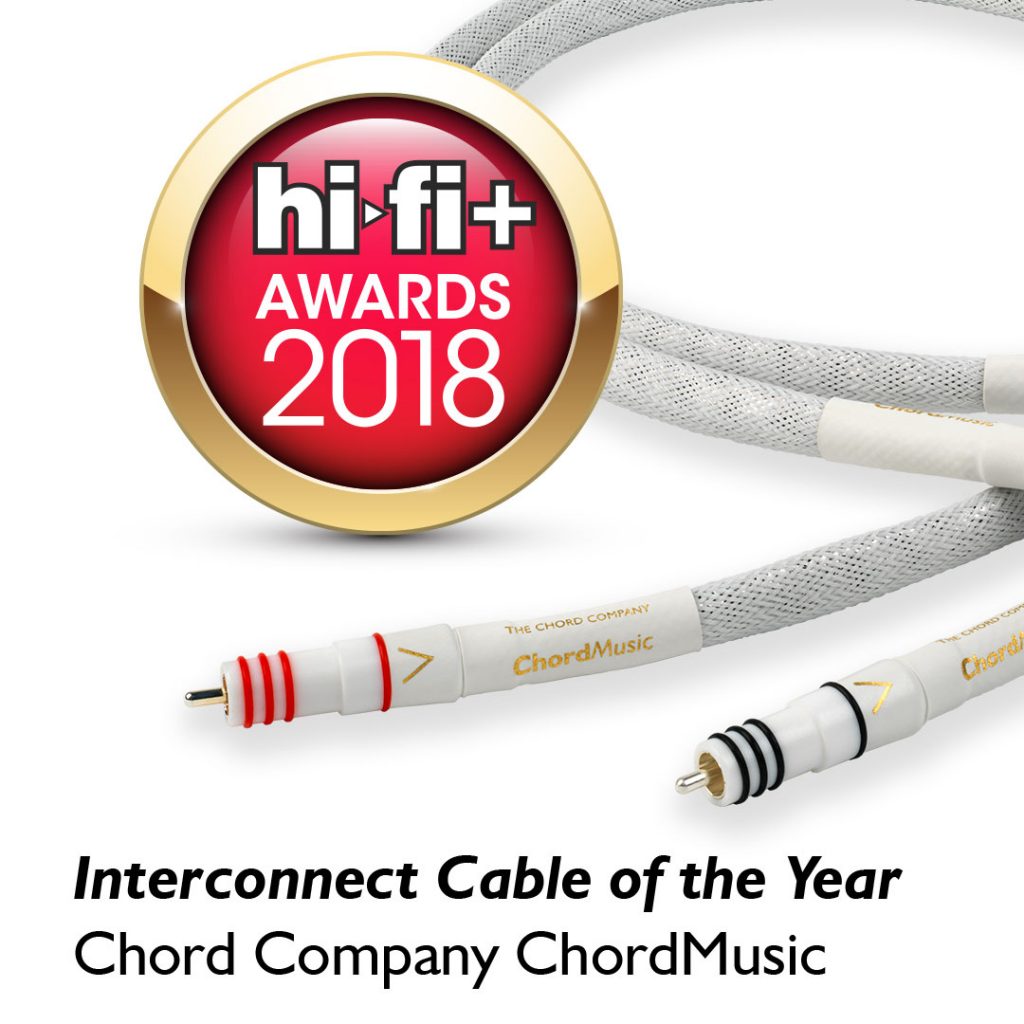 Tonally and speed-wise the music was presented differently enough that I could almost believe I was listening to alternative mixes of material on my current playlist. The ChordMusic was immediately bigger, the music more ambient and reverberant, and had a slightly darker overall tonality. But it was powerful, very delicate when it needed to be, and carried impressive weight and strength of delivery
Want to learn more about ChordMusic cables? Click here!