Posted by The Sound Organisation on Aug 12th 2020
In the modern sound system, digital streaming is just as important—if not more so—than analog or other source components. Whether you're playing music from your media server or you're using many of the popular streaming services like Tidal, Qobuz, Spotify, or Apple Music, you're going to need high-performance digital cables to transfer that signal. Unfortunately, many people are using cheap USB cables that either came with their components, were stashed in a desk drawer under the computer, or picked up from a local big box store. For true audio-grade digital cabling, The Chord Company has just what you need: The Chord Epic USB.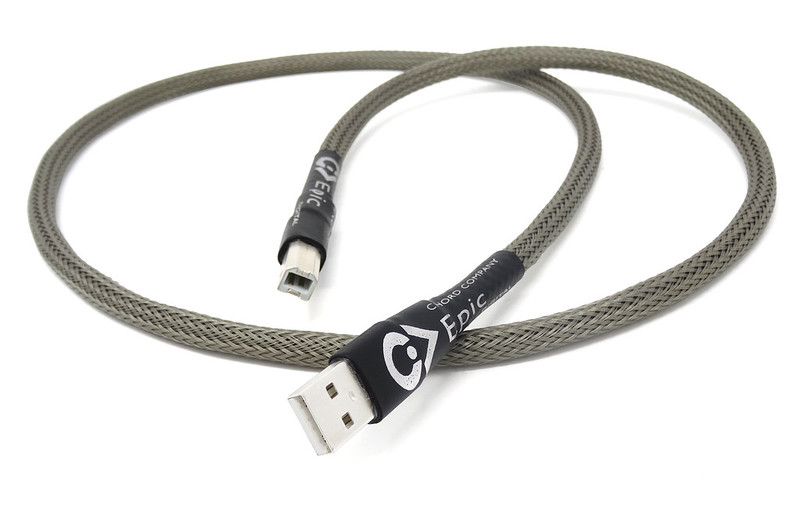 In a recent review for September's edition of Hi-Fi News, Paul Miller examined The Chord Company's Epic USB. Back in 2013, Hi-Fi News compared multiple USB cables and Chord's earlier SilverPlus won that contest. Now, Hi-Fi news is testing out Chord's more refined and advanced Epic USB. Paul Miller even took the cable to the lab to test the data rate pattern differences between the 1m and 5m cable. In comparison to Chord's earlier model of USB cable, Miller had this to say about the Epic USB:
...[I]t's clear that the Epic USB is marginally more refined, possessed of great control and delivering energy and passion when required as slickly as it will reveal subtle details...Much of this resolution will depend on the scope and scale of your system, but if your kit has the capacity then Chord's Epic USB will surely open the door.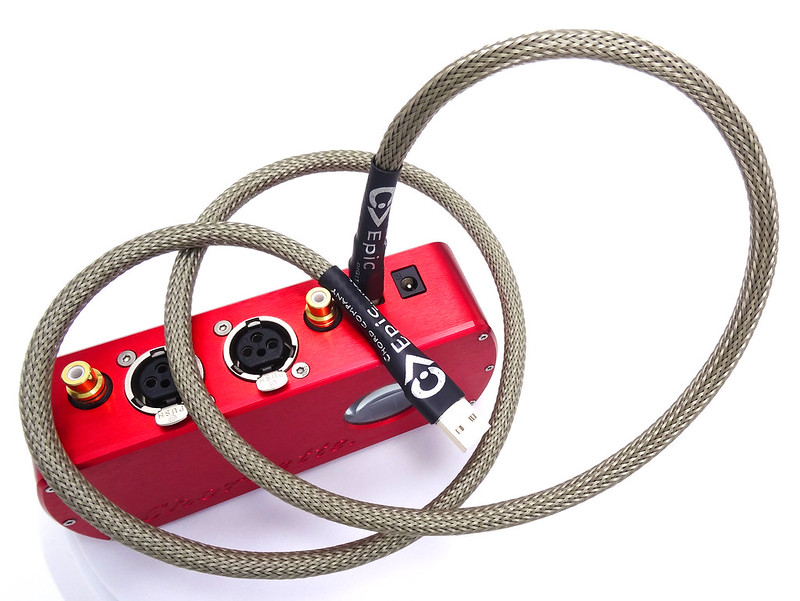 With an 85% Sound Quality rating, Miller's biggest concerns were the stiffness of the Epic USB's robust cable and the competition from its own predecessor in the C-USB line. In the end, Miller awarded the Hi-Fi News' Editor's Choice designation to the Chord Epic USB.