Posted by The Sound Organisation on Jun 24th 2022
Is XLR better than RCA for your sound system? As The Chord Company states on their website, "there are systems where the XLR connection sounds better than the RCA connection, and there are systems where the opposite is true." But, as many professionals will tell you, if you plan on having a long run of cable, XLR typically improves your sound quality due to the balanced signal. While this is generally the case for studios and live performances, the use of longer cable runs has been increasing in home use recently. As more and more people find that their system works better with the balanced XLR signal, the need for high quality yet affordable cables has also increased. Enter Chord's Clearway XLR. The Clearway line of cables from The Chord Company is a step above the entry-level C Series, featuring higher quality materials and construction. Hi-Fi Choice tested their Clearway XLR to see if it is worth the price and consideration for use in your system.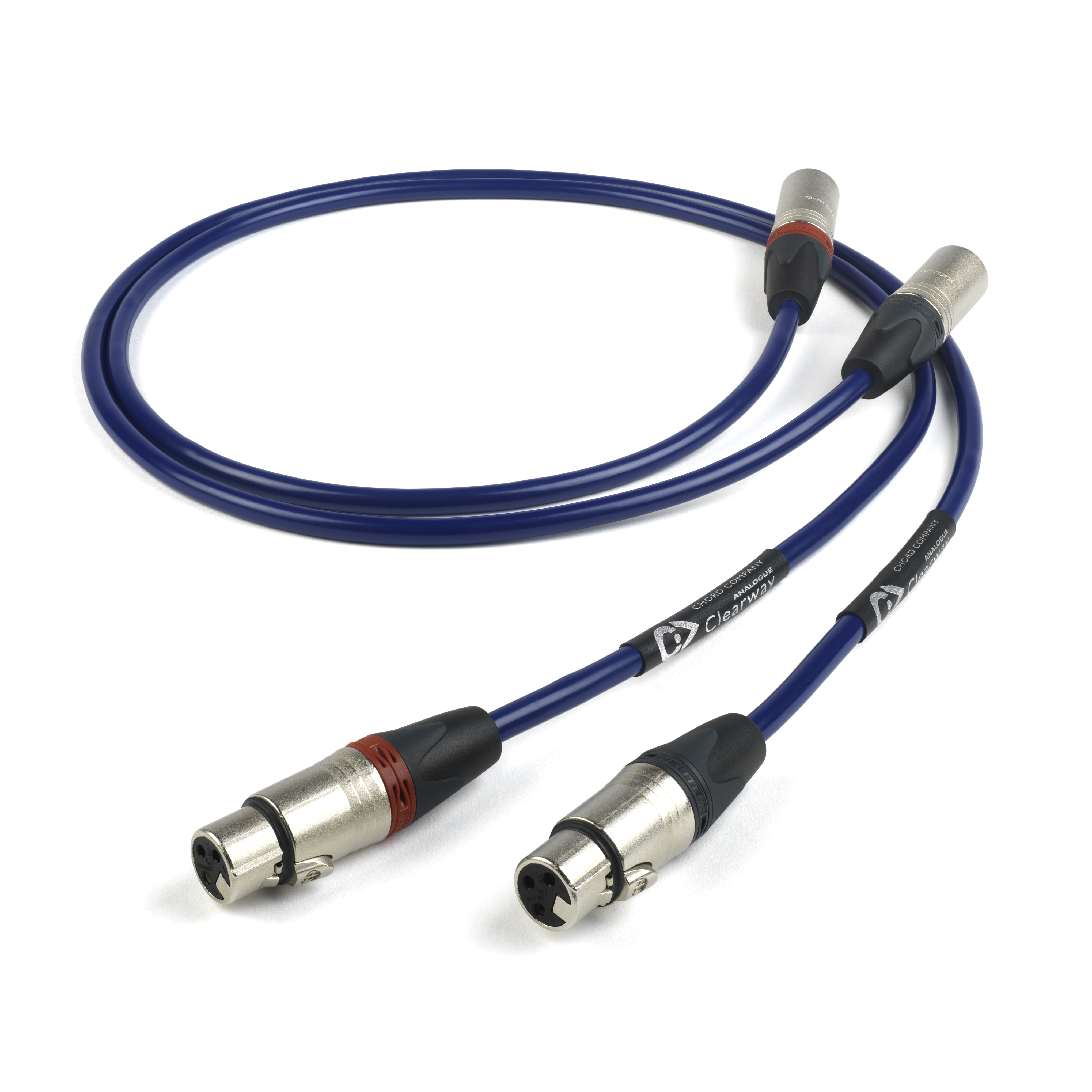 Hi-Fi Choice's test system included a Studer A810 tape machine, which may not be something many systems would use. However, the master tapes used in the test were finely matched to the Clearway XLR, as the writer notes the vocals "really stand out with superb clarity" and the percussions was "commanding and strident." Switching to a different recording featuring the jazzy Yuko Mabuchi Trio, the true capabilities of the Chord Clearway XLR come to light:
This recording highlights the excellent imaging capabilities of the Clearway XLR with the double bass on the left, piano in the centre and drums on the right of the soundstage...The imaging and depth are superb and the music never seems to emanate from the speaker cabinets but, rather, from 'virtual instruments' within my room.
With a solid 5 stars, Hi-Fi Choice recommends the Chord Clearways XLR Cable. You can read the full review here, courtesy of Hi-Fi Choice and The Chord Company.