Posted by The Sound Organisation on Jul 25th 2022
Chord Company's entry-level C Series of cables are the perfect upgrade for any who have been using included cables or non-audio cabling. The C series offers a massive improvement in sound quality with a modest investment, so even tighter budgets can upgrade their listening experience without breaking the bank. Hi-Fi Choice recently reviewed on of the C Series interconnects, the C-Jack mini jack cable. The 3.5mm jack allows you to quickly and easily connect many tech devices such as phones, tablets, computers, or MP3 players to your sound system without fussing around with Bluetooth settings.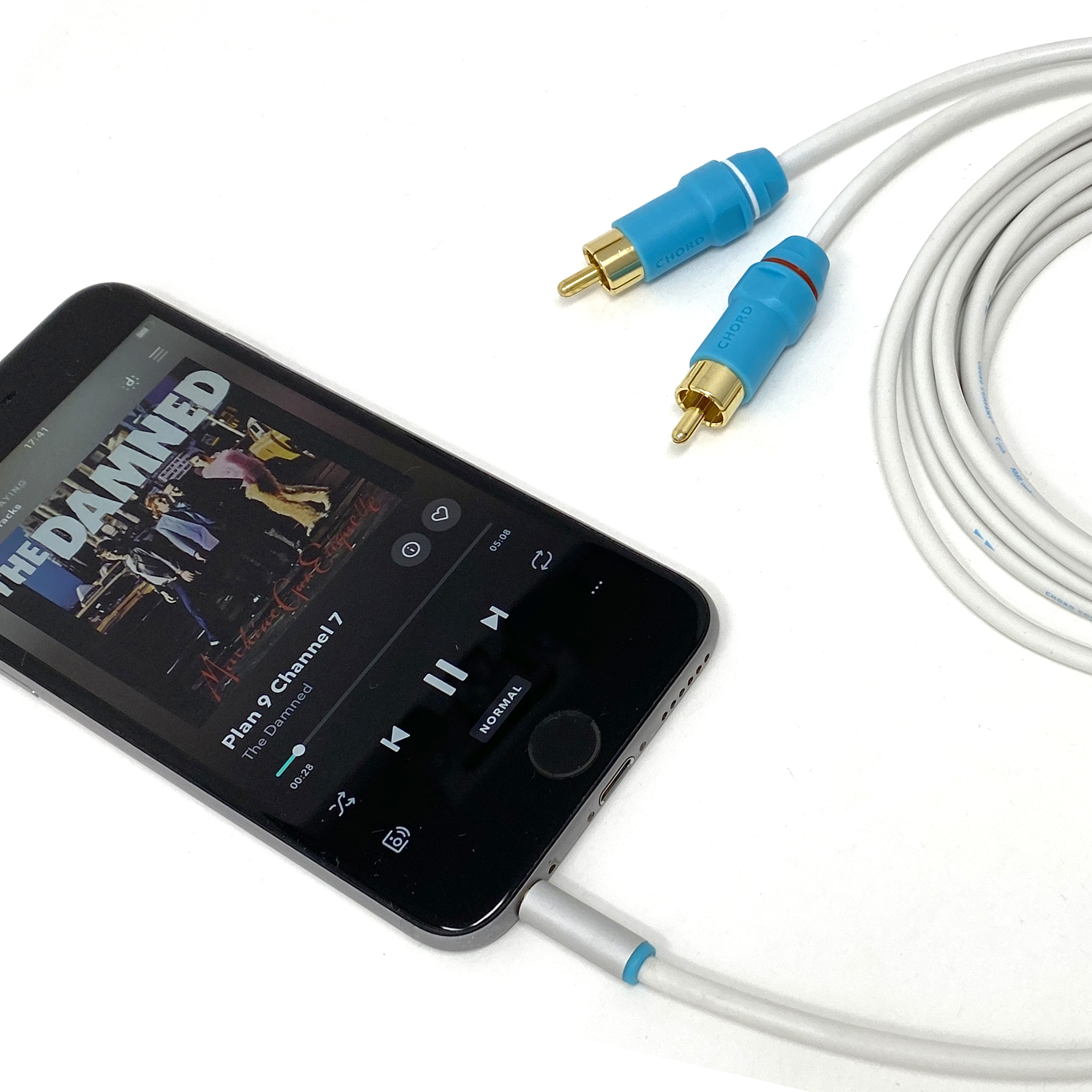 The C-Jack is available in two configurations: 3.5mm TRS to 3.5mm TRS, or the 3.5mm TRS to twin RCA. The terminations on the C-jack feature gold-plate contacts while the cable itself employs many of Chord's proprietary materials and technology. The ARAY conductor geometry was developed from the Tuned ARAY conductor configuration first used on Chord's Sarum T cable range and is shielded to prevent RFI or mechanical interference. For their test, Hi-Fi Choice used the C-Jack to connect their mobile phone to a valve preamp and queued up some MP3s.
Torelli's Concerto For Four Violins played by Musica Antiqua Koln comes through as a rich and full performance that is both exciting and involving, with a wide soundstage. There is a lot of depth on show, which is quite a surprise considering the price. In conclusion, Chord Company's C-jack is very affordable and will deliver significant sonic benefits over rival low-cost adapter cables.