Posted by The Sound Organisation on May 10th 2019
The Shawline X Speaker Cable is the improved iteration of the much-lauded Rumour X speaker cable, and it is quickly gaining respect its older counterpart has long enjoyed. Like the Rumour X, the Shawline X uses Chord's new XLPE (cross-linked polyethylene) material to insulate the cable. Terminated with the silver-plated ChordOhmic plugs, the Shawline X further improves on earlier iterations with the special PVC internal jacket to reduce mechanical noise and the high density, dual-layer foil and braid shield used in the higher-end Chord Epic cables. The result is a cable that stands above all other entries in its class and sits at a price point that makes it very attainable.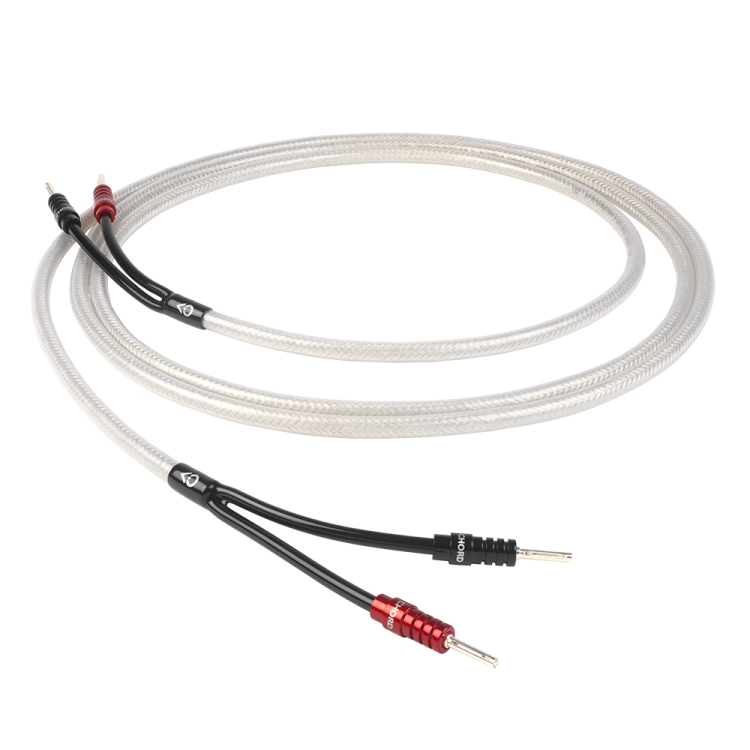 The amazing sound quality and price of the Shawline X Speaker Cable has not gone unnoticed. Jon Myles of Hi-Fi World Magazine recently got the opportunity to give the Shawline X a listen and was blown away by the transparency of the cables.
The biggest compliment I can pay them is that they simply get out of the way and let the music come through, revealing details you may have never noticed before on many recordings.
Read the full review, courtesy of Chord Co., here: It's a Shaw Thing