Posted by The Sound Organisation on Oct 15th 2018
Originally Published July 19, 2018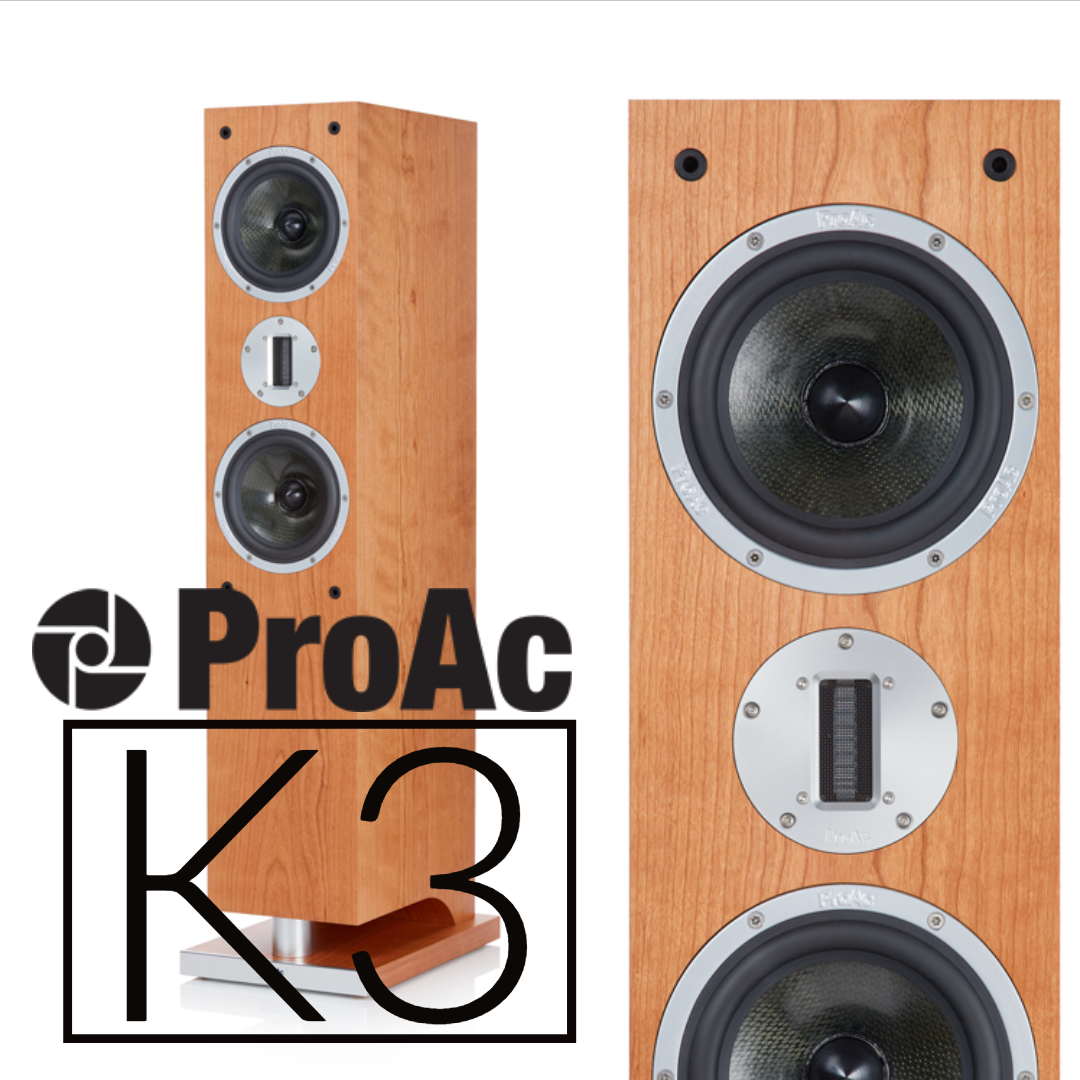 ProAc launched a new K designed speaker with a new six and half inch unit to cover both bass and midrange frequencies using a Kevlar cone. We have had excellent feedback since Munich.
Nominal Impedance
4 ohms
Recommended Amplifiers
10-250W
Frequency Response
25Hz-30KhZ
Sensitivity
89 dB linear for 1 watt at 1 meter
Bass /midrange drivers
2x 6.5 special bass/midrange drive unit with Kevlar cone and phase plug.
Tweeter
ProAc ribbon with diaphragm as light as a human hair, alnico magnet and rear chamber damping.
Crossover
Finest components on dedicated dual layer circuit board. ProAc multistrand oxygen free copper cable throughout. Split for optional Bi Wiring or Bi Amplification.
Dimensions
Cabinet
Height: 42 1⁄4 inches (1073mm)
Width: 8.5 inches (215mm)
Depth: 13.5 inches (340mm)
Weight 42kgs (93.5lbs) each cabinet (unpacked)

Finishes
$15,495- Standard Finishes: Black Ash, Mahogany, Cherry, Oak, Silk White, Natural Oak and Walnut.
$17,995 - Premium Finishes: Rosewood, Ebony.
...
var cpo = []; cpo["_object"] ="cp_widget_341c3a93-ad47-434f-bc16-d8a4de09139a"; cpo["_fid"] = "AMMA_WuCZ6Cb"; var _cpmp = _cpmp || []; _cpmp.push(cpo); (function() { var cp = document.createElement("script"); cp.type = "text/javascript"; cp.async = true; cp.src = "//www.cincopa.com/media-platform/runtime/libasync.js"; var c = document.getElementsByTagName("script")[0]; c.parentNode.insertBefore(cp, c); })();