Posted by The Sound Organisation on Aug 7th 2018
Originally Published March 16, 2016
Take a trip down Memory Lane with the ProAc Tablette Anniversary.
The ProAc Tablette Anniversary is the latest in long line of touchstone bookshelf speakers. The little guy positively sings, breathing life into your music without taking up a lot of space. Superbly hand-crafted in the UK, under the guidance of founder and luminary Stewart Tyler. You should listen here before going bigger. Find a Retailer near you to experience ProAc.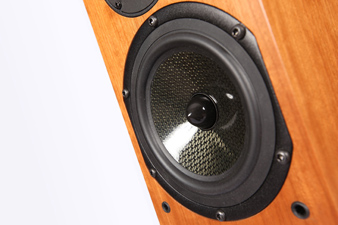 Excerpts from the review
It's amazing how time flies, and today there is another new Tablette, the Anniversary model you see here. This diminutive cabinet still makes some of the most engaging small speaker sound you'll ever hear, and again is more refined in every way with nothing negative to report.

The sound is big, bold––and thanks to a bit of room gain––really not requiring a subwoofer at all. This is nearfield listening at its best, feeling like your listening chair has a pair of headphones strapped on it is the only way it can be described, with a vivid soundstage that is so immersive, in a dimly lit room you never even see the speakers.

The current Tablette is easier to drive than the original. A clean original pair rustled from the shelves of Echo Audio in Portland, Oregon, for a quick comparison instantly puts perspective on how far this great speaker has evolved. While still relatively low on the sensitivity scale, requiring one watt for 86dB of output, the current speaker is much more "valve amplifier friendly."

I can't resist a pair of ProAc Tablette, so this pair is staying. I'll be using them as my small speaker reference both here and over at The Audiophile Apartment. They are the speaker to beat for a small- to medium-sized listening room with resolution that matches the big boys. They will be receiving one of our Publisher's Choice Awards in our upcoming special issue. I can't suggest them highly enough.