Posted by The Chord Company on Aug 14th 2019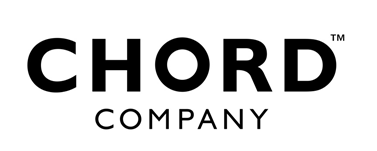 New Epic USB cable is built for today's increasingly sophisticated DACs, streamers and digital devices
July 31st 2019, Wiltshire, England: Chord Company launches the new Epic USB cable, a hand-built solution designed to provide an increasingly sophisticated range of USB DACs, music streamers and digital source components with an unadulterated, high-quality signal.
The Wiltshire A/V cable specialist, that has been hand-building its cables in England since 1985, has created the new Epic USB based on lessons learned from the recently developed Chord Company Signature Super ARAY USB ($1,100); Epic USB's sonic performance is, in fact, only fractionally behind that of the original Signature USB cable.
The hybrid design, with a focused approach on the most important elements in the cable, results in a performance level normally associated with significantly more expensive models. Epic USB, like so many Chord Company cables, benefits from specialist engineering surrounding cable shielding. UK-made ultra-low-resistance silver-plated copper Ohmic connectors, common to the Signature Super ARAY range, are used to connect the signal-runs of shielded silver-plated copper conductors.
Epic USB also takes advantage of Chord Company's long-established proprietary Tuned ARAY technology, which maximizes performance and sonic accuracy at its price point.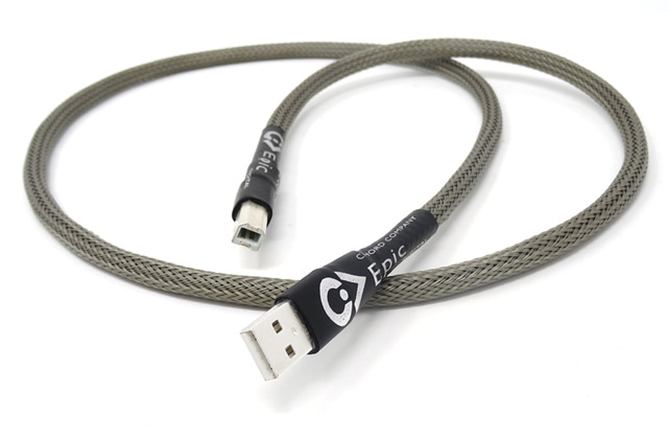 Price and availability: Epic USB is priced at $520 for a 1m cable, and may be custom built up to the maximum USB standard of 5m. The Epic USB will be available in the United States soon.
Demonstration cables will be available through The Sound Organisation.
About Chord Company: Chord Company is the UK's leading high-performance A/V cable manufacturer. The company has been painstakingly designing and hand-building superior audio cables in Britain, for discerning customers in over 50 countries, for more than 30 years.
Chord Company is driven by an uncompromising desire to make music 'live', regardless of source. The Chord team takes enormous pride in delivering this goal, resulting in class-leading cable products, whether standard or bespoke. In-house design and manufacturing provide complete control of the production process, guaranteeing consistency and creating a family of cable products that thousands of music lovers choose to enable their audio systems to perform at their very best.
About The Sound Organisation: Based in Arlington, Texas, The Sound Organisation is the importer of record for some of the most well-known brands in audio equipment. The Sound Organisation has been dedicated to discovering and importing unique audio and visual products for over two decades in order to guide music and imagination into your home, your life and your soul.
###