Posted by The Sound Organisation on Dec 23rd 2019
The Rega Aethos debuted a in November 2019 and the first demo units have been slowly making their rounds in the audio world. Finally, we're starting to get the first reviews of Rega's newest integrated amplifer. The Aethos joins the Osiris in Rega's Reference range of amps, combining aspects of the popular Elex-R and Elicit-R amplifiers to create an all-new amplifier. Employing four 160 W 16 Amp output transistors per channel, the Aethos is capable of delivering 156 W per channel into 6 Ω or 125 W per channel into 8 Ω.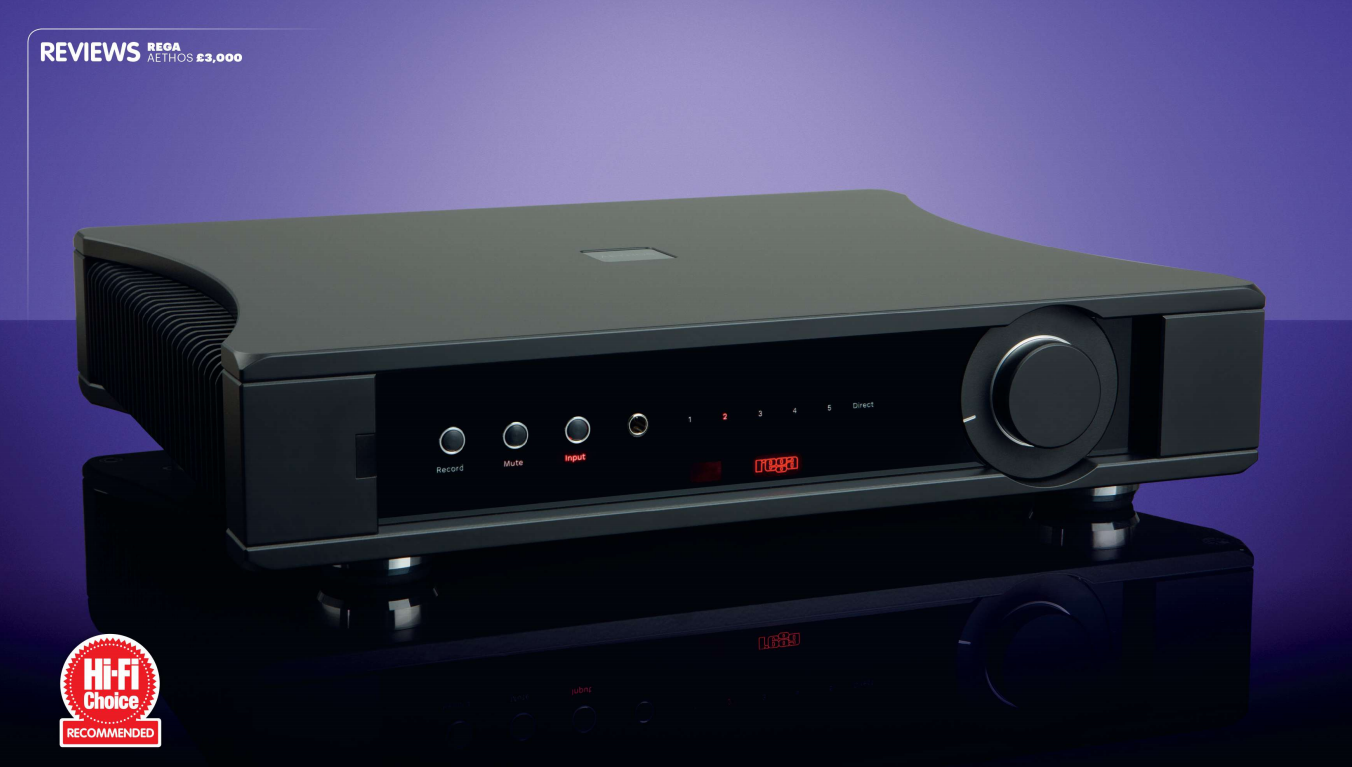 Ed Selley of Hi-Fi Choice was one of the first to get his hands (and ears) on the Rega Aethos. Though Selley had some issues with the control dials and and the lack of direct input selection, he found that these "minor design quirks are easily quickly overcome." Throughout his testing, Selley had many great things to say about the Aethos, at one point stating, "The Aethos delivers a well-crafted blend of realism, space and simple musical joy."

Possibly the most praise came when he paired the new Rega Planar 10 turntable with the new Aethos:
"It's a heady combination of soundstage, scale and that tonal realism combining to create something that's very much a performance rather than simply a presentation. It's not much of a surprise to realise that this integrated amp and turntable combination is something of a perfect partnership. The effortless ability of the Planar 10 turntable to take the slow building opener of Public Service Broadcasting's Every Valley and render it in a way that feels both exceptionally accurate yet wonderfully musical remains one of its most singular features. The Aethos then proceeds to build that space that this music happens in. It never feels artificial, not least because the scale it imparts is unfailingly correct, shrinking to fit the wonderfully intimate You + Me."
Or, Read the article in the January issue of Hi-Fi Choice (HFC 457)
More Images of the Rega Aethos
...