Posted by The Chord Company on Mar 3rd 2020
Over the past 30+ years, The Chord Company has set new standards in cable production and performance. Their dedication to research and development have led them to find the state-of-the-art components that improve the transmission wire, the dielectric, and the termination. Now, they've taken their expertise and experience and expanded their popular Epic line with an the new Epic Analogue DIN cable.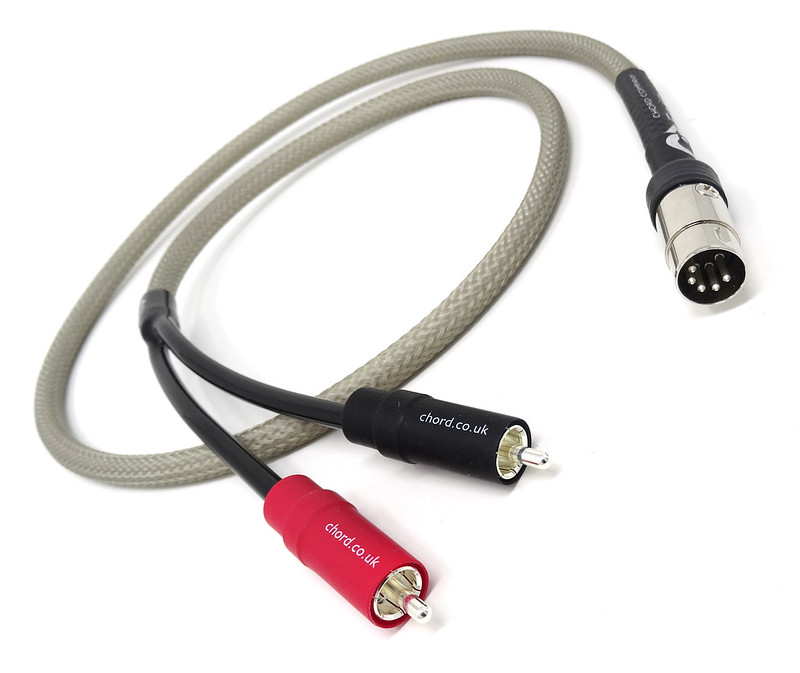 Chord's Epic range sits in the middle of the seven (7) different cable ranges offered by the Wiltshire-based company. Being so positioned, the Chord Epic offers an improvement over the Shawline DIN cable ($270), while being more affordable than the impressive Signature Tuned ARAY Analogue DIN ($1,180). The release of the Epic DIN follows the expansion of the Epic range with the recent release of the Epic USB.
This is the first time that we have produced DIN cables in the Epic range. To improve musically on the Shawline DIN but without the Signature price tag wasn't easy. Chord Company Epic DIN construction is a complete departure from the other analogue cables in the Epic range.



Epic DIN uses high bandwidth conductors normally found in our higher cable ranges. It also uses multi-tiered shielding systems for all conductor pairs, reducing interaction between the different signals that DIN cables need to carry. This low noise high bandwidth shielding ensures that the listener obtains the maximum benefit from the latest DR upgrades that have been so successfully introduced into Naim Audio products.

The new design, shielding and Tuned ARAY geometry delivers the rhythm, groove and soul of the music – something that Naim users have always enjoyed from their equipment. Epic DIN should also be auditioned with older DIN-equipped products such as Quad. The results can be quite staggering.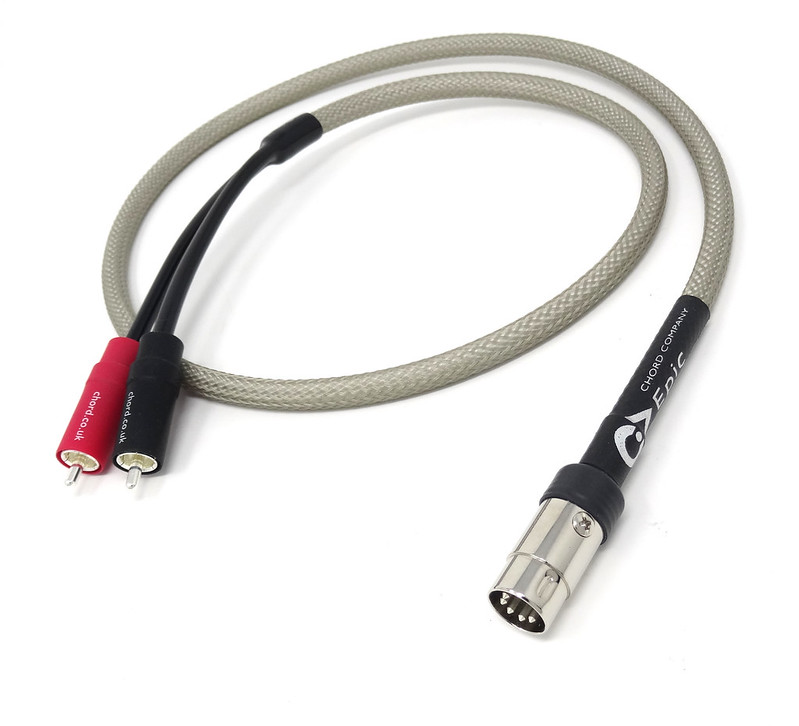 Features of the Epic Analogue DIN
High bandwidth silver-plated oxygen free conductors with composite layered PE insulation.
Foiled high frequency shielding for both signal and ground.
Overall foil shield adding further HF signal protection.
Split conductor geometry for impedance matching.
Tuned ARAY geometry dramatically improves detail and coherence.
Zero compression strain relief system avoids changes to impedance.
Available in standard and custom lengths with all the common connector combinations:

DIN-DIN
DIN-RCA
RCA-DIN
DIN-XLR
Read more here: The Chord Company, Essential Install, Hidden Wires, What Hi-Fi?, Stereonet UK, and Hi-Fi Pig.