Posted by The Sound Organisation on Oct 14th 2021
The Chord Company specializes in making cables that get the signal from point A to point B with the lowest amount of distortion or loss possible. And in that capacity, they are best-in-class in doing so. But, in recent years, they've been expanding their product line, while keeping their mission the same. First, they spun off a new brand of hardware under the English Electric nameplate that focused on network switches (the 8Switch and 16Switch) that reduce signal noise in the network and improve sound quality. Then, they also introduced their ChordOhmic Transmission fluid to ensure all contacts are clean and getting the maximum amount of surface area contact further cleaning up the signal. Now, Chord Company has released a new product that can pull out even more noise from the system and give you a cleaner, more pure sound throughout your system.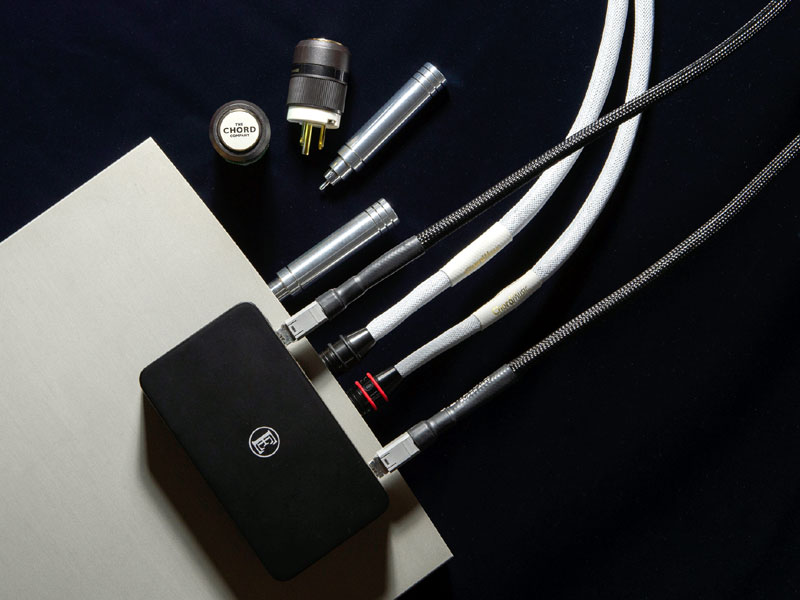 Image courtesy of TheAudioBeat.com
The GroundARAY is a next-generation high-frequency-noise-reduction device that can connect to any unused socket in your system to provide a low-impedance route for messy high-frequency signal disruptions to pass through. Able to connect to nearly any socket in a hi-fi or AV system, the GroundARAY directly improves the sound quality of the system by reducing the noise floor of any piece of equipment it is plugged into. Attractively machined from thick-walled aluminum, each GroundARAY cylinder hosts five separate noise reducing systems that work together to convert all ranges of undesirable HF signal noise to heat. In essence, each GroundARAY pulls HF noise from the system's signal ground and evaporates it away.
Of course, you may think this all sounds like smoke and mirrors, but Roy Gregory at The Audio Beat begs to differ. In his recent review, he compared the GroundARAY's performance to other parallel grounding solutions on the market and found the GroundARAY not only to be a great alternative to the current solutions, but an even bigger assistance to any grounding solution you might already employ. To begin, Roy briefly touched on some of the current products on the market before contrasting their technology and approach with the GroundARAY:
What sets the GroundARAY apart from the crowd is that it's designed to be applied directly at the noise source (rather than attached remotely via a wire), plugged straight into an unused socket on whatever component you choose. The advantages that accrue from eliminating that cable connection, both as a source of increased ground impedance and a possible aerial for further induced noise, help overcome the GroundARAY's inevitably limited capacity. But more importantly, the direct-input approach makes the GroundARAY a natural for targeted intervention and significantly broadens its appeal and application.
Afterward, he begins playing around with the GroundARAY, plugging different GroundARAY units into various system components and sockets, as well as testing it directly against some of the competing technology out there. To truly put the GroundARAY through it's paces, Gregory even used the HDMI GroundARAY unit on his television and had a notable—and "startling"—visual improvement. In his final words, Gregory states, "Whether you are new to system grounding or want to take your existing solution even further, the Chord GroundARAY is pretty much the perfect way to go." We couldn't agree more!
The Chord GroundARAY is currently available in RCA, DIN, BNC, RJ45, USB (Type A), XLR (male), and XLR (female). More terminations may be coming soon. Each GroundARAY unit retails for $795. Click here to learn more.