Posted by The Sound Organisation on Aug 15th 2023
The September issue of Hi-Fi Choice (issue number 505) stars the Rega Planar 8 turntable on the cover, with a fantastic review inside. Hi-Fi Choice has published a group test where they look at six mid-level turntables for the perfect upgrade to your analog system. Of the six players tested, the one deck stood out among the rest: The Planar 8. Winning the Group Test, Rega's mid-priced Planar 8 takes home the gold medal with a solid review from Hi-Fi Choice.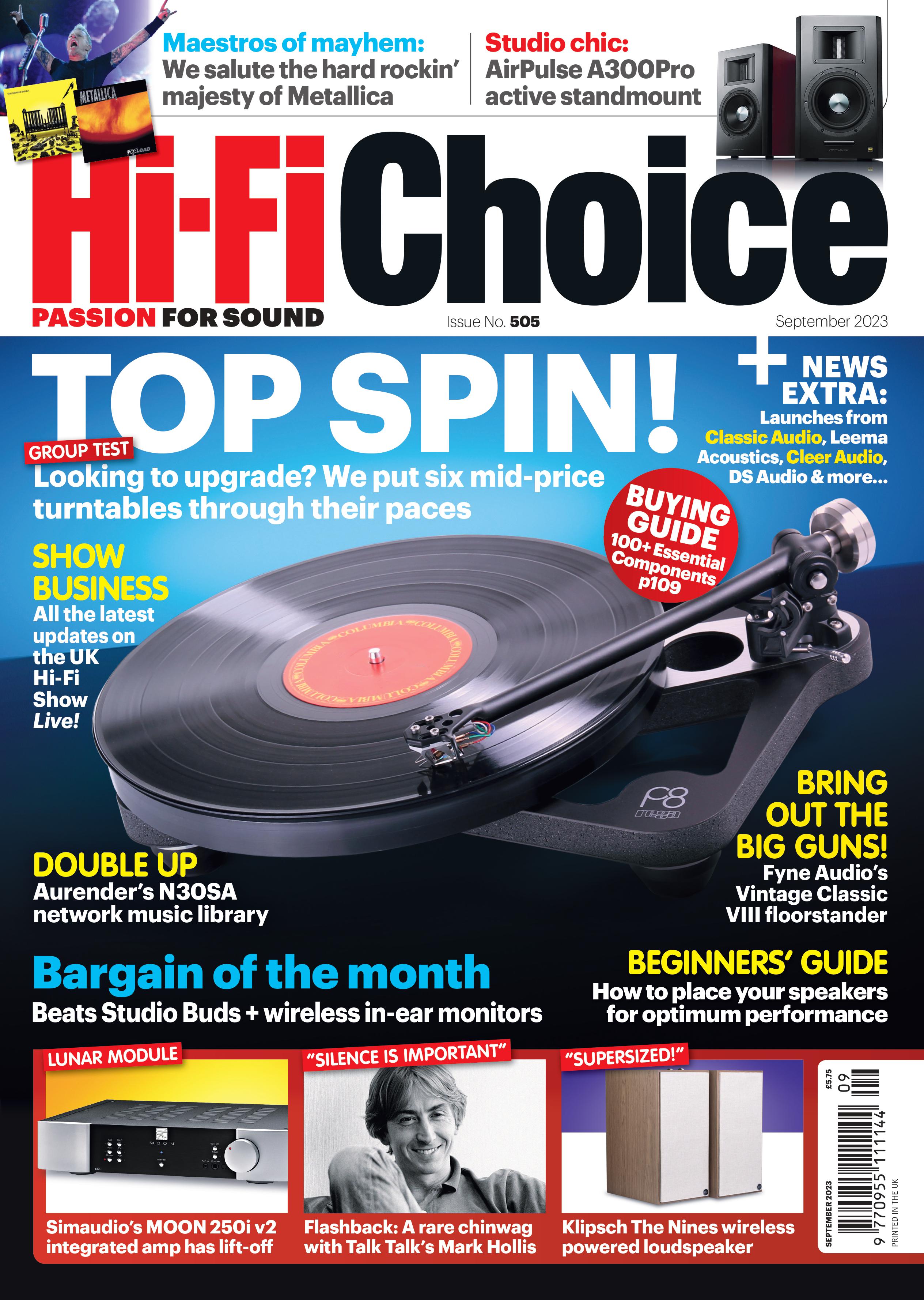 Rega introduced the current iteration of the Planar 8 in October of 2018. Rega had recently unveiled the Naiad the previous year, and learned a lot from the no-holds-barred, no-expense-spared creation of the ultimate turntable. Taking the lessons learned from the Naiad, Rega engineers worked to bring the average audiophile a similar experience at a more attainable price. What they created was the Planar 8 turntable featuring a skeletonized plinth made of lightweight Tancast 8 foam sandwiched between two layers of rigid laminate. With double bracing to further increase rigidity, a low-mass central bearing assembly, and an over-engineered triple-layer glass platter, the Planar 8 took the best ideas from the Naiad and applied them to the consumer market. Installed with the the RB880 tonearm and a factory-fitted cartridge (Ania, Ania Pro, or Apheta 3), the Planar 8 quickly became the "belle of the ball" in the analog world.
Five years on, and the Planar 8 just keeps getting better. Rega now supplies the Planar 8 with theirnew Reference EBLT belts for a whole new level of speed and timing accuracy, an updatedNeo Mk2 Power Supply Unit, and a new matte white finish. But do all these engineering advances translate to audible improvements? According to Hi-Fi Choice, the detail that the Planar 8 can bring out in a recording more than justifies the $3,495 price tag.
"The likelihood is that you will be willing to make some sacrifices to accommodate the Planar 8. It takes about 30 seconds of listening to realise the Rega is rather special. Once again, it's the detail on offer that brings a great performance to life and this is further helped by the Rega being one of the few turntables here that really has the drive and punch to do this."
We certainly suggest picking up the September issue of Hi-Fi Choice to read the review and full coverage of the group test (plus an article on the new
Fyne Audio Vintage Classic VIII loudspeaker
). Or, if you're excited to give the Rega Planar 8 a spin,
click here to find a local retailer
.