Posted by The Sound Organisation on Mar 22nd 2023
One way you can ensure you provide an excellent, hassle-free path to great listening is the all-in-one Rega System One sound system. The Rega System one is complete analog playback system that can also be used for line-level digital playback. Comprised of the perennially-loved Rega Planar 1 turntable, the io integrated amplifier, and a pair of Kyte speakers, the System One gives you everything you need to start playing vinyl within a few minutes.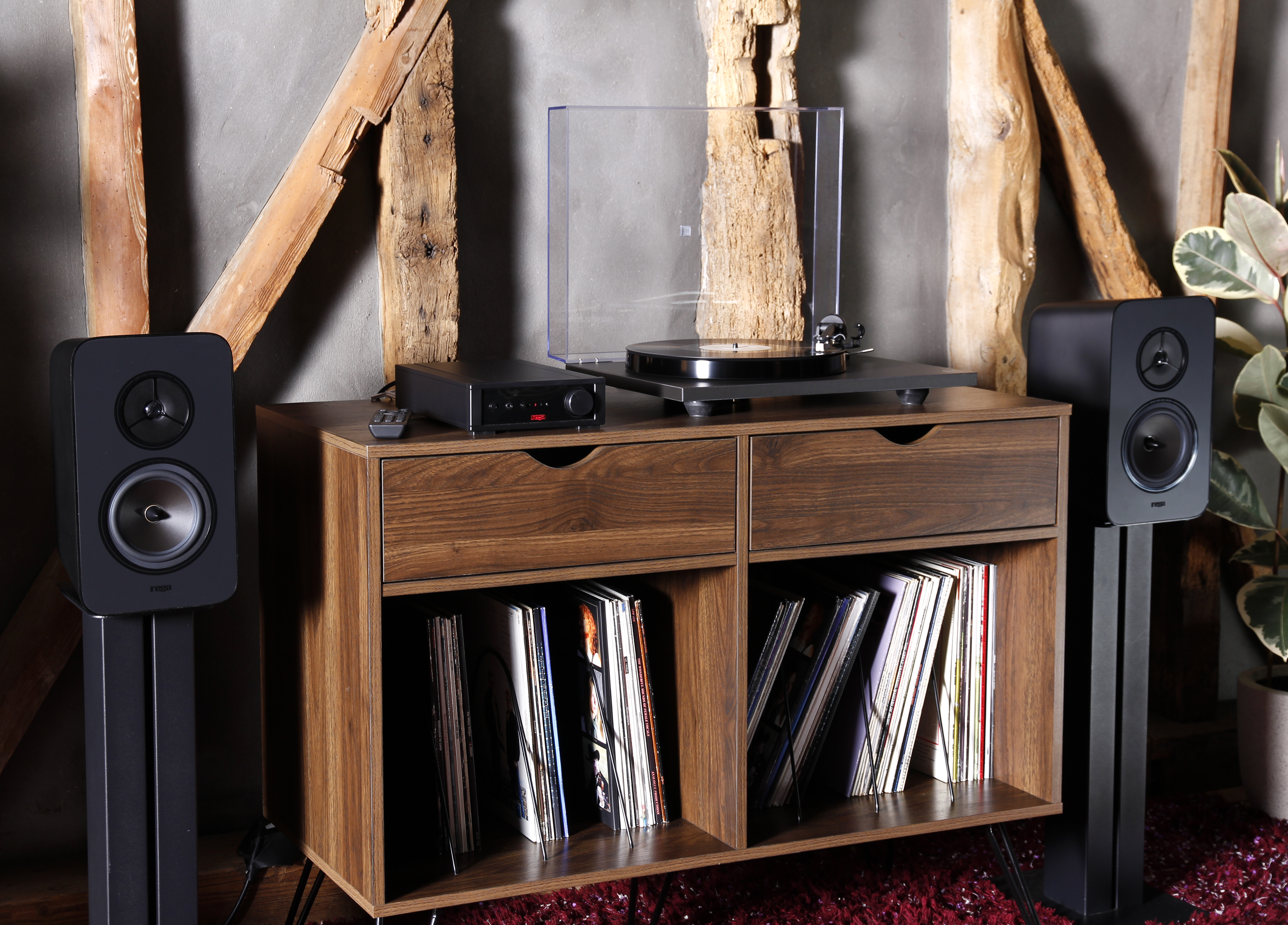 Hi-Fi Critic magazine was one of the first to do an in-depth review of the whole System One. To begin their review, Ed Selley starts by discussing the cost and build of the system. At its price point of $2,115, some parts had to be swapped for cheaper alternatives. One of those being a glass platter that is instead constructed using a phenolic resin. However, they do explain that $2,115 for a system completely assembled in the U.K., is quite impressive for the level of quality the consumer is receiving.
Selley explains that the obvious appeal of the System One is the physical components. The spacing and layout of the system allows for everything to have its space to shine without taking up the entire room. The io Amplifier and Kyte speakers work together to create a room filling sound effortlessly. He then praises the speakers for their ability to to ignore their unique construction while letting the music flow through. Everything is sharp, on time, and cohesive. The System One is bringing the Hi-Fi experience in the most affordable package yet! Selley was also pleased to say that you could easily upgrade the included Planar 1 to the Planar 2, 3, or 6 and the rest of the system would reflect the upgrade.
"I have a slight pang of jealousy for anyone that gets to experience the System One as their first 'proper' hi-fi: I suspect that initial burst of listening will be simply sublime."
In the end, Ed Selley and Hi-Fi Critic deemed the System One their coveted "Best Buy" because of its price point and sound quality. For those who want the hi-fi experience in a beautiful housing, the Rega System One is the way to go.
Read the full review here, courtesy of Hi-Fi Critic and Rega Research.