Posted by The Sound Organisation on Sep 12th 2022
In July of 2021, the audio world was shocked by the news of Stewart Tyler's passing. The genius behind Celef Audio and ProAc Loudspeakers, Tyler had been designing and building quality audio equipment since the 70s and his passing was felt the world over. While ProAc remains in good hands and continues to produce extraordinary speakers, the audio industry certainly lost a star. However, his speakers live on and a piece of him graces ever pair of the Tablette 10 Signature speakers. On the back of each speaker is the namesake signature, Stewart Tyler's autograph on a brass plaque. Alan Sircom was reluctant to offer his opinions on the ProAc Tablette 10 Signature, feeling like it was more of a eulogy than a review. Never the less, Alan gives a balanced review and a tender send-off of one of the greats.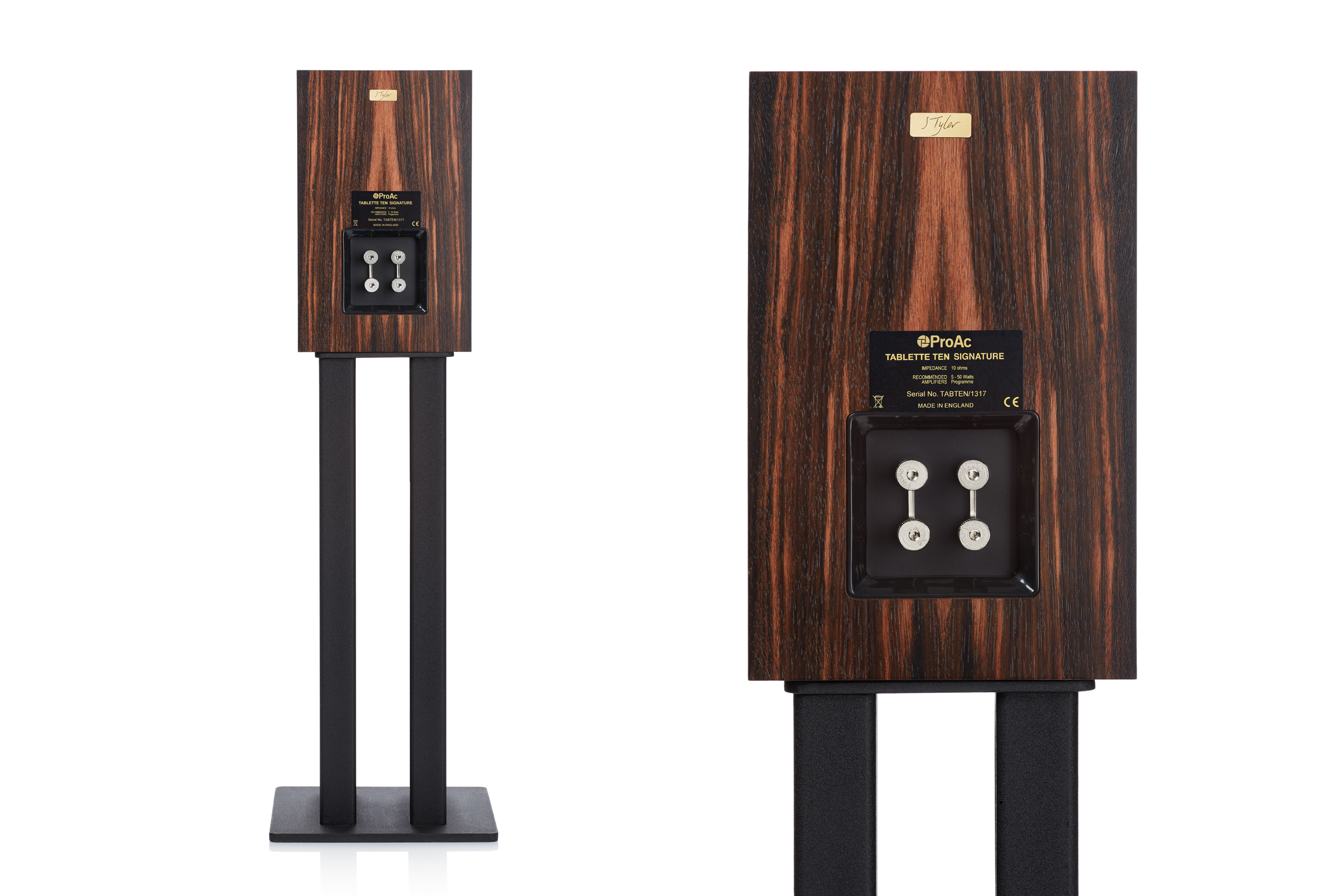 The Tablette speaker has a story as old as ProAc itself, with the Tabs and Super Tabs being mainstays for serious speaker aficionados. Much has changed since those earlier iterations, with the Tablette 10 Signature opting for a sealed box instead of the original ported design. This allows some additional ease in room placement while not sacrificing much in terms of bass extension. A lot of thought and engineering went into designing the Signature's crossover to account for the closed design as well as the upgraded materials.
The Tablette 10 Signature is very much Stewart's legacy. Every inch of the 'Tab' is Stewart, and the loudspeaker cemented in place in many an audiophile's homes, being the first 'serious' loudspeaker for many music lovers.
While the bass on the Tablette 10 may not shake dust from the rafters of your listening room, it does offer much in the way of listening pleasure. Sircom notes the Tablette 10 Signatures still retain the exceptional soundstage and room-filling spatial qualities Tablettes are known for, but now offer the speed and precision that they had lacked in previous iterations. What's more, the Tablette 10 Signature offers a sound profile best described as "neutral"; but not in a dull sense. Rather, "more neutral to the intent of the musicians, engineers and composers than to a dreary, yet correct, set of audio benchmarks." Despite their size, Sircom states you certainly won't be disappointed even in a larger listening space:
That room-filling sound is part of the Tablette 10 Signature's mini-miracle performance. These loudspeakers remarkably fill a room with sound, especially if a little away from the wall. In a medium to large room, these loudspeakers act almost as point sources, sonically disappearing from the image. And the interaction between woofer and tweeter is so elegant, so inherently 'right' that it produces a sound that just sings at you.