Posted by The Chord Company on Apr 13th 2020
Combining elements of The Chord Company's Epic and Signature cable lines, the EpicXL speaker cable is one of the best speaker cables you can purchase for your system. Sitting in the middle of Chord's range (between the Shawline and Signature series), the EpicXL cable gives your the neutrality and musical coherence of Tuned ARAY cables at a competitive price point.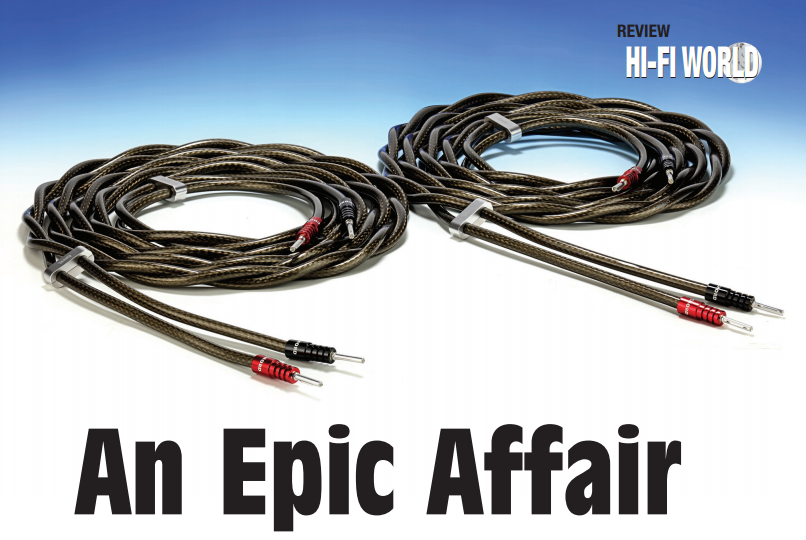 As many music lovers build and improve their sound systems, they find that quality cabling matters just as much as each component from source to speakers. If you reduce signal noise, distortion, and interference at every step only to add it back in with low-quality speaker wire, then you're missing out on the full potential of your system. The EpicXL is designed to open up the potential of your system, by influencing the sound delivered to your speakers as little as possible.
And, that's exactly what John Myles at Hi-Fi World found when he tested the Chord EpicXL speaker cable. Noting that the price of the EpicXL suggests the cable be used with high-end electronics, Myles uses the cables to complement a pair of electrostatic speakers and valve amplifier. Myles explains that despite the twisted pair construction, the cables are surprisingly easy to route, even in tight spots. Once up and running, he found that the EpicXL carried the bass signal very well while not letting it overpower the rest of the music. Most important, though, was how little Chord's EpicXL did to the music.
No cable is devoid of an influence on the sound but the Chords impose as little as seems possible and so let you know exactly what your amplifier, loudspeaker and source are actually doing. This is what the Epic XLs do so well - they allow the music to flow without imposing too much of their own character. As such they represent an excellent buy.
John Myles rated the Chord EpicXL speaker cable 5 stars, noting they were "OUTSTANDING - amongst the best."