Posted by The Sound Organisation on Apr 21st 2023
At this year's Bristol Hi-Fi Show, Rega unveiled a truly surprising new product: the Rega Naia. No, that's not a typographical error, this is a different product from the famed Naiad. Beyond just dropping a "d", the Naia makes other departures from it's progenitor, mainly in terms of attainability. While the original Naiad was set a price-point and availability that limited it to only the most die-hard Rega fans, Rega has made it so the Naia will not only have more units available for purchase, but at a lower price-point that more listeners can enjoy.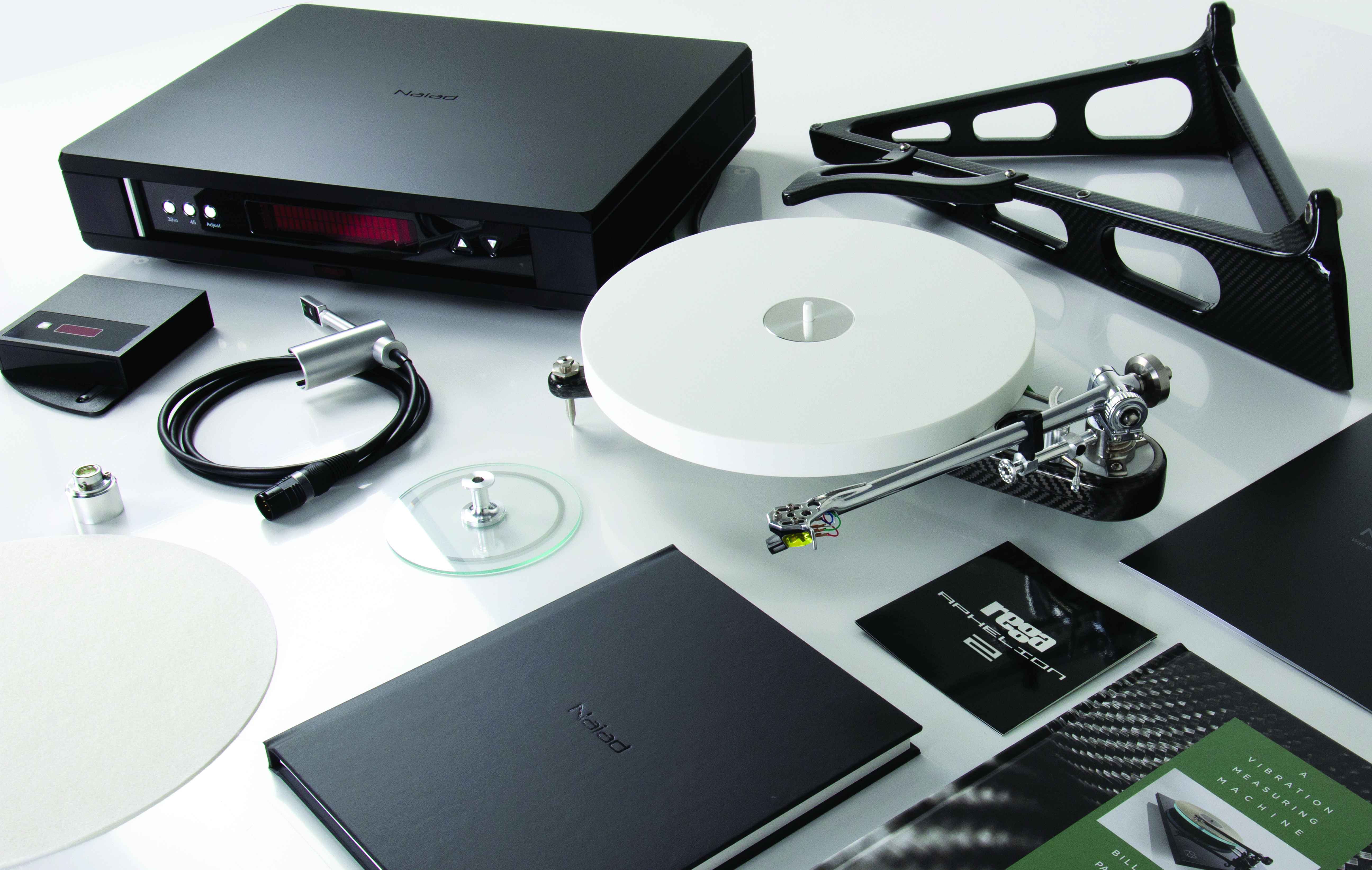 But, how did Rega get to a market-ready version of their finest turntable? What Hi-Fi? did a wonderful investigation looking into the history of the Naiad and the upcoming Naia. Talking with Roy Gandy of Rega Research, the Naiad required delicate machining processes, hand-fitting, and the amount of attention to detailed that forced it into a limited-edition sort of turntable. However, in the years since, Gandy and Rega have sought out ways to streamline the production and engineering aspects of the Naiad to roll-out a market-ready version. Most of these came from ingenious engineering advances and working with manufacturers that can produce the parts needed with the tight tolerances required to create the quality that Rega demands. While every Naia turntable will still be produced in-house by the specialists at Rega, these new processes and suppliers have allowed Rega to bring the price down closer to Rega's top-end production turntable, the Planar 10.
The Naia wasn't exactly as much of a happy accident, then, but its outcome still wasn't in line with Rega's original intention, which had been to bridge the performance and price gap between the Planar 10 and Naiad. "We had intended to bridge the gap but we've now not done that," says Gandy. "It [the Naia] is a Naiad turntable in production form: the performance of the new Naia equals the performance of the Naiad. So we're very, very happy."
While the US price has yet to be set, Rega intends the UK price to be £12,000 with the included Aphelion 2 cartridge and £9,200 sans cartridge. The Rega Naia is expected to go on sale later this year.