Posted by The Sound Organisation on Oct 14th 2018
Originally Published July 11, 2017
It's been a while since Rega dabbled in entry level moving coil world, but they certainly come back with a bang, and the new Fono MC proves it!
Having recently launched the new Ania moving coil cartridge, Rega has set their minds to the perfect pairing of phonostage. Fono MC is crafted to be that partner, giving users an ideal phono pre-amp that matches Ania's electrical characteristics perfectly. Housed in a sleek new case that matches the look of the 2017 Brio amplifier, Fono MC makes a great shelf-mate too. The sound of Fono MC is quiet, detailed, insightful, dynamic, and well-timed.
While Fono MC has the ideal settings for Rega moving coil cartridges, it is fully adjustable ensuring that its plays very well with pretty much any other MC cartridge on the market. With 2 gain, 2 capacitance, and 4 resistance settings, it can be finely tailored to suit your cartridge's needs and your listening tastes.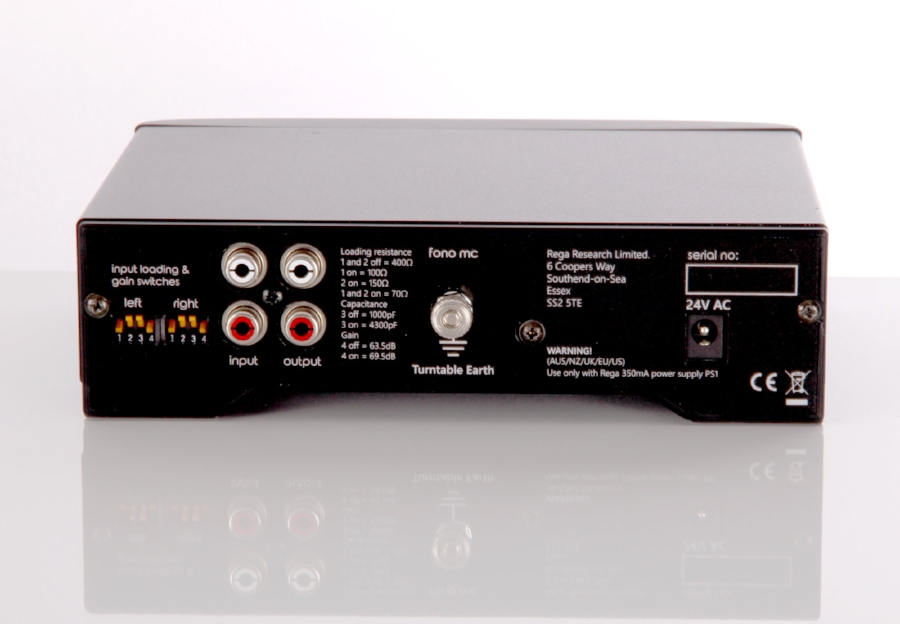 Borrowing heavily from its big brother Aria phonostage, Fono MC uses low-noise, high-impedance FETs that minimize negative interactions from the cartridge. RIAA equalization is handled by MUSE op-amps, similar to those in the Brio amp. High-quality polypropylene capacitors are used in the signal path for excellent linearity. The casework is aluminum that best shields the sensitive internal circuits. Power is supplied by a 24VAC "wall-wort", further minimizing negative interactions and noise.
Rega Fono MC is available now for $495 US Retail, and with a $50 discount when purchased with the Ania MC cartridge. Find a Rega Retailer near you.
TECHNICAL SPECIFICATIONS:
adjustable phonostage for moving coil cartridges
stereo single-ended RCA inputs and outputs
output gain: 63.5dB or 69.5dB
input loading resistance: 70Ω, 100Ω, 150Ω, or 400Ω
input loading capacitance: 1000pF or 4300pF
input sensitivity: 133uV or 76uV
input level maximum: 6.7mV or 3.4mV
minimum output load resistance: 5KΩ
frequency response: 13Hz (-3dB) to 100KHz (-0.3dB)
RIAA accuracy: better than +/-0.2dB
power requirements: 24VAC @ 150mA max. Only use Rega PS1.
$495 US Retail
$50 discount when purchased with Ania MC