Posted by The Sound Organisation on Dec 11th 2019
Rega's newest turntable, the illustrious Planar 10, was released earlier in 2019 and the reviews have been coming in over the past few weeks. Rega has a long history of producing the best turntables at all price points, but the Planar 10 does something even better: The Planar 10 beats the competition at price points far beyond itself. In fact, the Planar 10 may be the best turntable available outside of the legendary Naiad.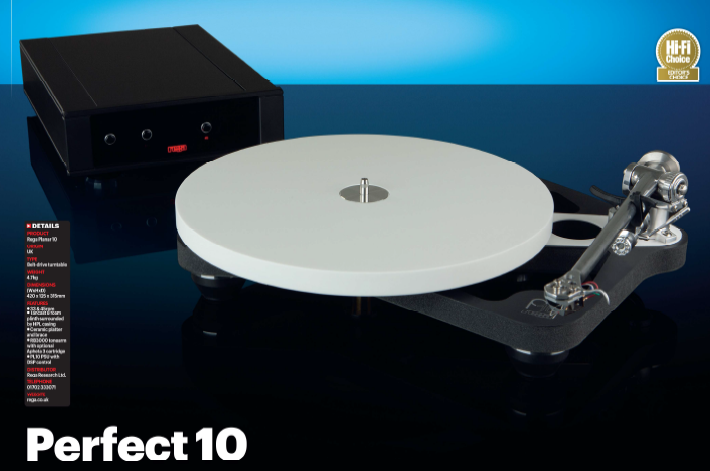 Hi-Fi Choice is one of the newest to release a review of this new turntable. In their December issue, Hi-Fi Choice features a 4 page review of the Planar 10 that takes a look at the history, sound quality, technology innovations and updates, as well as an interview with Rega's Simon Webster. The reviewer, Ed Selley, was impressed with the Planar 10's ability bring out every subtlety from a recording.
"The Planar 10- is utter unflappable, and I don't think there's a time signature in existence able to unsettle it. This deck is more than a device to get the head nodding, however. Picking apart the influence of the ceramic components and that beautifully constructed tonearm is tough in isolation, but cumulatively, they amount to an effortless ability to takes every nuance on a record and create a three-dimensional image that is so convincing that I feel I can walk around it."