Posted by The Sound Organisation on Oct 15th 2018
Originally Published August 23, 2017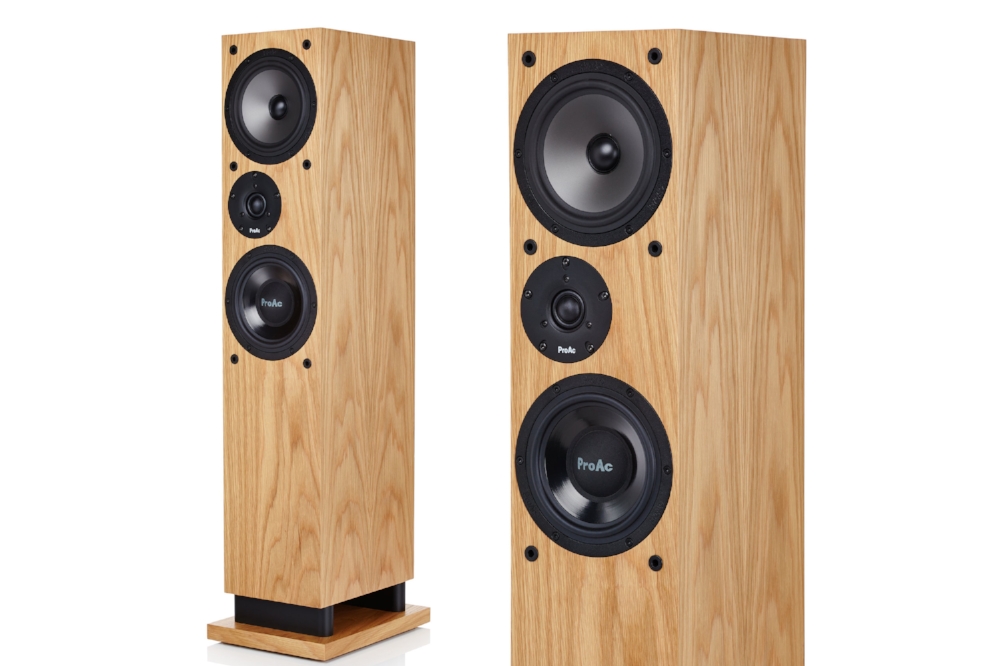 A new compact floorstanding loudspeaker from famed British maker ProAc offers robust sound and great looks! Response DT8 is sure to please.
In many ways, the new ProAc Response DT8 is the perfect speaker. It doesn't take up much space. Its design is such that it can be positioned easily in any room. It looks lovely and it sounds oh so good. How do they do it? Read on.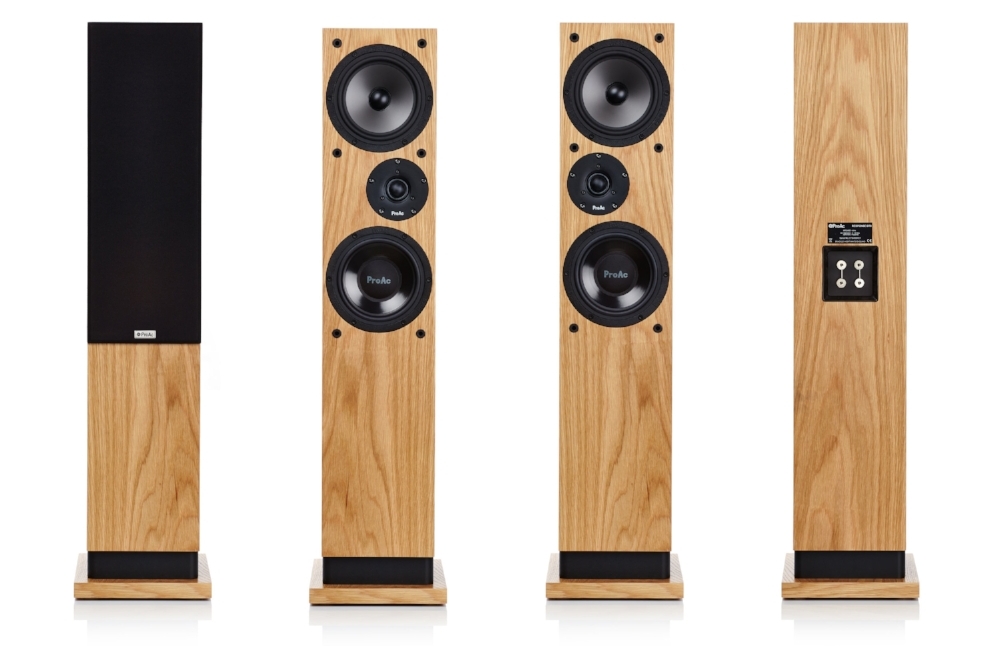 Drivers
In the first position of importance, the cones, domes, and magnets of a speaker's drive units are where the "rubber meets the road". ProAc has decades of experience working with some of the world's finest driver manufacturers to create drive units that are unique to ProAc and designed for their specific application. This knowledge comes to fruition in the DT8 through its clever three driver two-way array.
Two mid-bass woofers are made from different cone materials, each optimized for a specific range of frequencies. The lower woofer cone uses mica, a crystalline silicate, and paper pulp, with a purpose designed fiber-weave dustcap, and is tuned for excellent mid and low bass response. The upper woofer cone is made from hard polypropylene with a soft polypropylene dustcap, a material well known for its remarkable midrange characteristics. The tweeter is ProAc's 1" soft dome tweeter, well known for its dynamics, insightful yet remarkably smooth presentation. The two woofer operate in tandem to reproduce the entire mid-band and low frequencies, before gracefully transitioning to the tweeters, with the three drivers working together for an even, natural full-band response.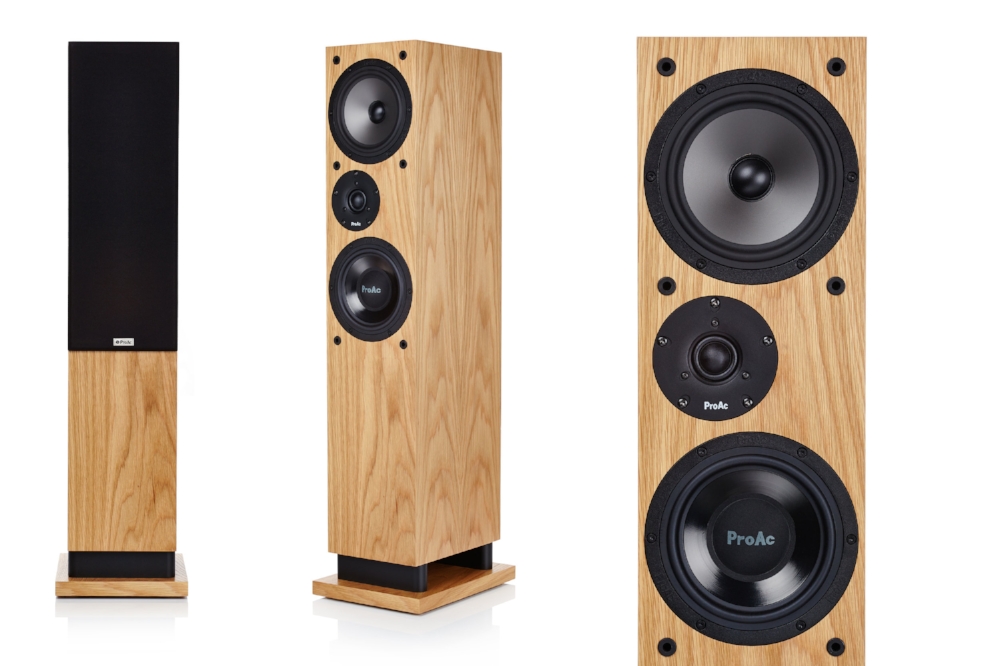 Crossover
The benefit of such a clever driver setup is a simpler crossover. Only needed a two-way system, Stewart Tyler has nonetheless worked his magic to ensure that the three drivers are mated together with a minimum of phase and timing distortion. His hard work is obvious as the speaker sounds 'cut from the same cloth' with no gaps or anomalies in response, making your music sound natural and enjoyable. Of course, only the very best crossover components and materials are used, ensuring decades of reliable operation and the very best sound. The rear plates are fitted with gold plated multi-way binding posts that allow for single- and bi-wiring.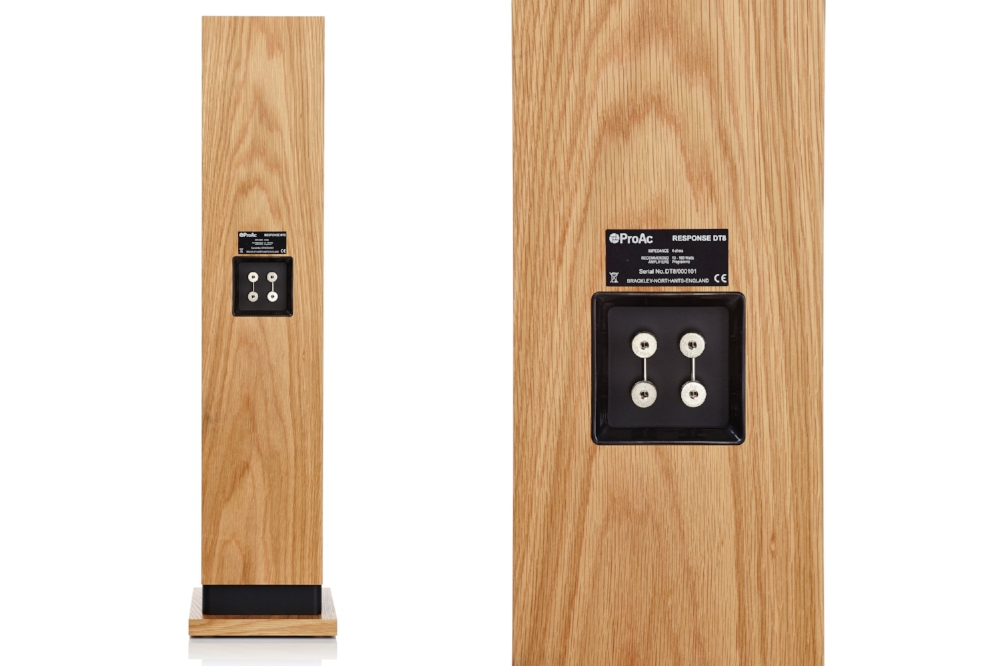 Cabinet
Handsome on the outside and clever on the inside, the Response DT8 is the quintessential British speaker.
Made from varying thicknesses of MDF, extensively braced, and then dampened with bitumen (an asphalt-like material), DT8s cabinets are heavy and totally inert. The tuned bass reflex port is fired downwards into the base plinth, managing the acoustic port function handily. This port arrangement make the speaker very easy to place in room because negative room/port interaction is minimized. The plinth is fitted with adjustable/removable spikes for isolation.
Each cabinet is covered with hand-selected sustainably harvested real wood veneer and handmade in the UK. They are then meticulously inspected at ProAc for any flaws before being hand assembled by ProAc's skilled technicians. The entire process is overseen by Stewart Tyler and his daughter, Zoe, making this truly a family affair!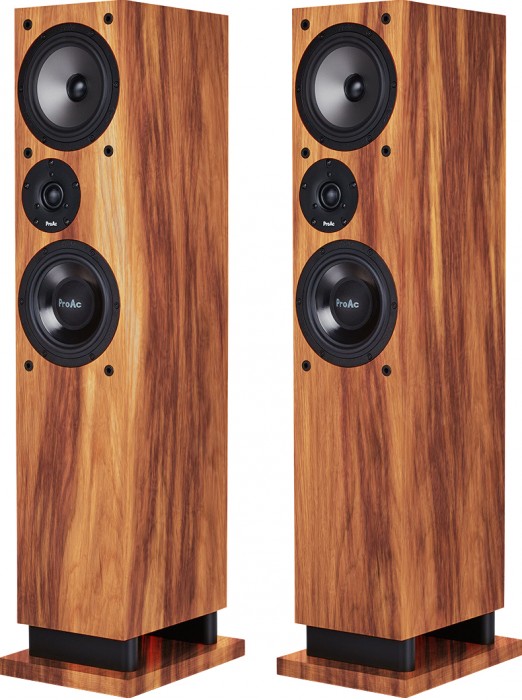 So, how much are they and where can I get them?
Response DT8 will sell for $3100 for standard finishes and $3800 for upgrade finishes. Available in standard finishes of cherry, mahogany, oak, maple, black ash, or silk white, and upgrade finishes of ebony or rosewood. Find a ProAc retailer near you.
Technical Specifications
Two-way system floor-standing loudspeaker
Bitumen-dampened MDF cabinet
Down firing bass-reflex port terminates into plinth
25mm (1") silk dome tweeter
2x 165mm (6.5") mica woofers, response tuned
38Hz-30kHz frequency response
4 ohm nominal impedance
90dB sensitivity
20 watt min, 180 watt max continuous
25kg (55lbs) per side
978mm (38.5") H, 193mm (7.6") w, 229mm (9") D
Standard Finishes: cherry, black ash, mahogany
Optional Finishes: ebony, rosewood (upcharge)
Special Order Finish: maple, oak