Posted by The Sound Organisation on Apr 7th 2020
It's been a decade since Stereophile last reviewed a ProAc speaker. Though Stereophile reviewers had often written about ProAc speakers, they hadn't had an opportunity to share their thoughts on the UK-made loudspeakers since John Marks' review of the original ProAc Response D2. Finally, after an extended absence, the new Response D2R has brought ProAc Loudspeakers back to the pages of Stereophile Magazine.
Stereophile writer Ken Micallef has owned three pairs of ProAc speakers, so he is very familiar with ProAc's storied history and sonic performance. Though not much has changed in the intervening decade for ProAc, Micallef points out some very important changes that have been made. Naturally, the biggest difference between the Response D2 and the newer Response D2R is the use of a ribbon tweeter as opposed to a dome tweeter. The ribbon tweeter maintains the specs of the original D2, but adds some different character to the music. "I never experienced the speaker's ribbon tweeter as forward, bright, or mechanical sounding, but it was highly illustrative and seemed to have a wide dynamic range," reads Micallef's review, "Nary an unnatural zing was heard, even in orchestral crescendos."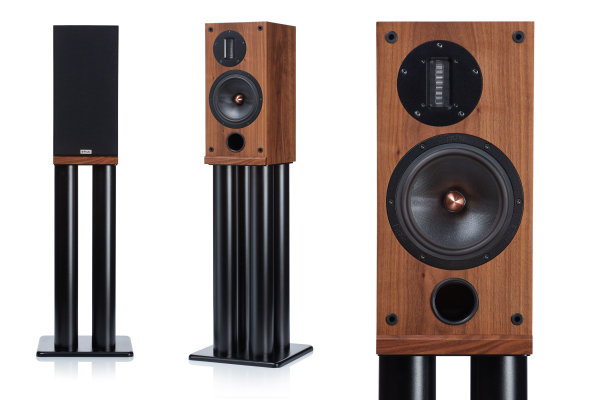 Micallef found much to praise about the D2Rs, taking them through their paces with plenty of jazz, classical and even some electronica. After trying out the ProAc speakers with a couple different amplifiers, the Micallef seemed overall pleased with the performance of the Response D2R speakers, stating:
As a reviewer, I try to evaluate components with as much clarity of mind (and word) as possible, giving undue emphasis to neither plusses nor minuses. My time with these speakers was the rare occasion when I found none of the latter. The ProAc D2R demonstrated excellent transparency. Its ribbon tweeter produced an open and extended top end, with nary a grain of grit. When called for by the recording, it delivered rich, characterful midrange sounds and deep, well-defined bass notes. The D2R dependably created a large soundstage, even in my smallish room, with great image specificity. From acoustic jazz and classical to electronica and opera, the ProAc D2R allowed good recordings of great music to fulfill their potential and do what every component should do: let me forget the hardware—and life for that matter—and fall deeply into the music. Very highly recommended.