Posted by The Sound Organisation on Oct 14th 2018
Originally Published February 9, 2017
New ProAc Tablette 10 pays homage to the great British speakers of yore.
Clarity? Check. Enthusiasm? Check. Simple to place? Check. Easy on the eyes? Check.
Perfectly natural? Check. Just as ProAc's motto goes.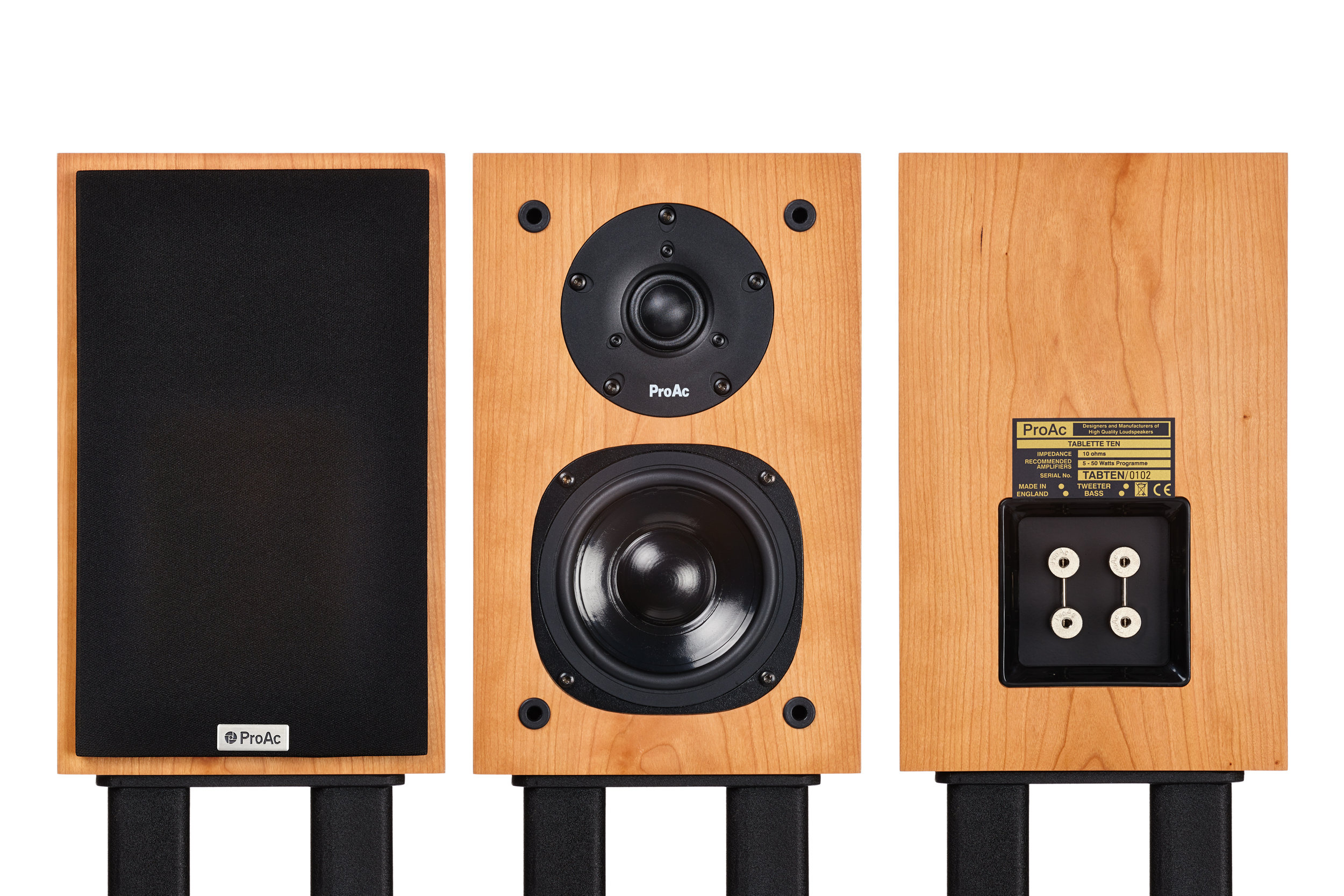 Through 10 generations, the Tablette has defined the ProAc sound in many ways. With this latest edition, ProAc's Stewart Tyler sought to extend their characteristic sound quality with the room friendliness and joyful nature of old BBC monitors, and the coherence of the legendary Quad ESL. At this, the Tablette 10 exceeds in spades. $1900 US Retail price (standard finishes).
Keep reading for more details, or find a ProAc retailer near you to experience the ProAc Tablette 10.
Cabinets
Tuned to work well in confined spaces and up against walls, it's fully sealed enclosure makes it simple to get the best sound. They are made from thin-walled bitumen-dampened birch ply, which is sturdy and sonically inert. Cabinets are handbuilt in the UK to the highest standards, quickly becoming a rarity in a world of planned obsolescence.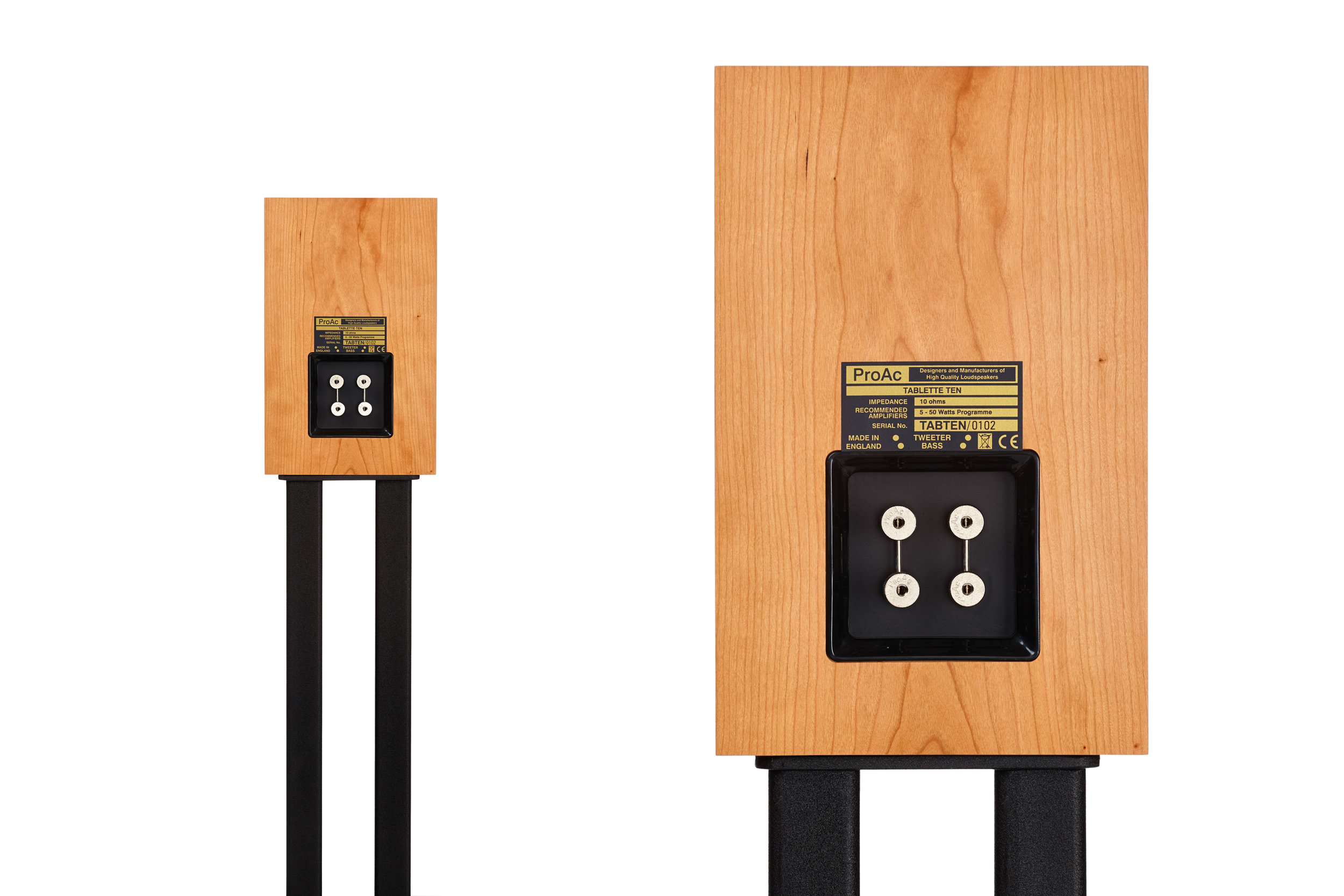 Drive Units
Its advanced 5" mica-pulp Paganni woofers are acoustically coated. This combination of materials and execution allows the Tablette 10 to maintain great pace, rhythm and timing, while illuminating details normally left behind by small inexpensive speakers. Thanks to its clever design, dynamics are surprisingly strong despite its diminutive size. Not to be outshone, the upper range is handled by a 1" soft dome tweeter held in common with far more expensive ProAc models. Smooth, elegant and forceful when needed, this tweeter makes for an excellent match with the new woofers featured.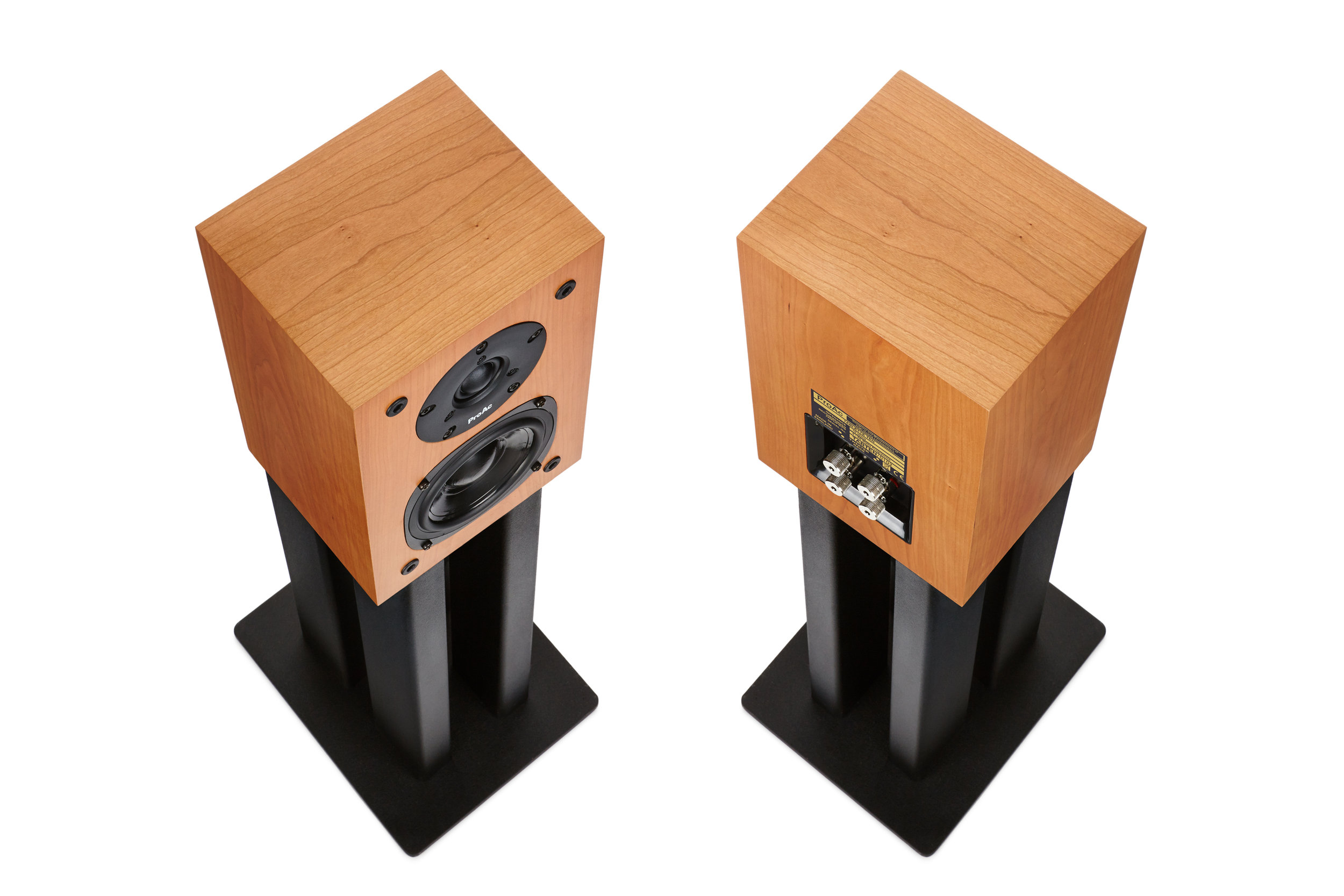 Crossovers
In time-honored fashion, Stewart Tyler has spent countless hours fine tuning the crossover for optimal time and phase coherence in the ablette 10. No doubt, the magic really does happen in this last critical phase of design, separating the great from the merely good. Only the very best components are used, once again assembled by hand in ProAc's Brackley-Northants, England factory.
Tech Specs
two-way compact bookshelf loudspeaker
thin wall bitumen dampened cabinet
infinite baffle (sealed), perfect for tight spaces like bookcases and near boundaries
25 mm (1") silk dome tweeter with dampened front plate
125mm (5") woofer w/ Paganni Mika cone, with acoustic coating
10 ohm nominal impedance
86dB sensitivity
5 watt min, 50 watt max continuous
305mm (12") H, 190mm (7.5") D, 235mm (6.25") D
Standard Finishes: cherry, black ash, mahogany
Upgrade Finishes: ebony, rosewood (upcharge)
Special Order Finish: silk white
$1900 US Retail in standard finishes
$2200 US Retail in upgrade finishes