Posted by The Sound Organisation on Jan 29th 2019
The Rega Aura moving coil phono stage is well-known as one of the finest pre-amplifiers available on the market. Rega's reference phono stage was released mid-2018 and has officially been awarded Hi-Fi Choice's coveted Editor's Choice designation.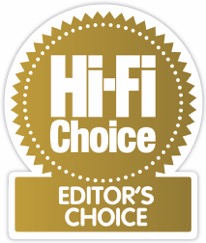 Scoring 5 Stars overall, the Aura performed wonderfully and posted a perfect score in every category (Sound Quality, Value for the Money, Build Quality, and Features). The Aura Reference pre-amp is the spiritual successor to the Ios Reference, with improved FET transistors to reduce noise and ensure there is no bias current flowing in the cartridge coil. Combined with Rega's superb attention to detail and high build quality, the Aura is not only worth the money, but is sure to improve the sound of your turntable.
...
Reviewer Ed Selley was quite impressed with the Aura's performance.
The Aura combines superlative engineering and build to create an unashamedly high-end phono stage that performs remarkably well. What sets it apart from many other very capable rivals is that the Aura balances peerless accuracy and realism with the ability to deliver unbridled musical joy. I cannot recall reviewing a product quite as covetable as this in a very long time and as such, it's one of the finest phono stages I've ever heard.