Posted by The Sound Organisation on Oct 15th 2018
This post was originally published September 19, 2018
Unfortunately, the sleeved arm nut accessory is to be discontinued.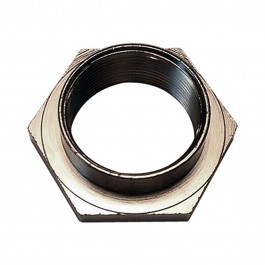 Used on early RB tonearms (that used a single threaded mount) this sleeved nut was only required if arm height spacers were required when using non Rega cartridges. Sleeved Nut were used for owners who need more than 4mm of VTA rise on an legacy arm.
Rega can no longer source this custom sleeved arm nut and it will be discontinued immediate effect.
Apologies for any inconvenience caused but it is no longer economically viable to produce a new batch of this custom part with such low demand.
All the better reason to upgrade to a Modern Rega three point mount tonearm Such as the RB220/R330/RB808/RB2000 etc