Posted by The Sound Organisation on Aug 11th 2020
Chord Electronics is well known in the audio world for its innovative DAC technology and class-leading amplifiers. But they also have exemplary phono stages that can unleash the potential of any turntable. The Chord Electronics Huei is one such phono stage that can not only squeeze a little more performance from your turntable, but also push your sound system to a higher level of sonic reproduction.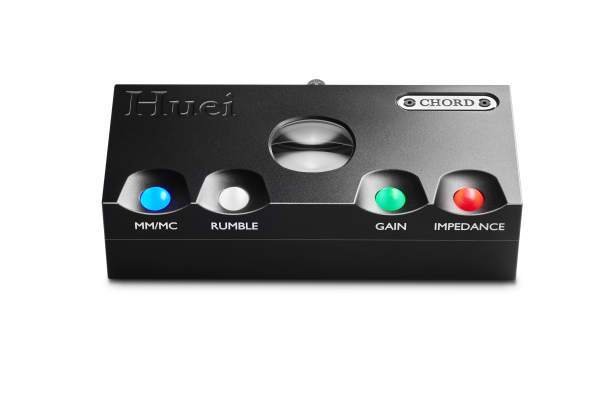 The Huei is a matching component to the Chord Electronics Qutest DAC and both products sit between the popular Hugo and Mobile ranges. As such, the Huei phono stage keep a very attainable MSRP of $1495. Alan Sircom recently got the chance to try our the Chord Electronics Huei and shared his experience in Hi-Fi +.
One of the first things that impressed Sircom was the Huei's use of the Chord's polychromatic control spheres, allowing for easier setting and manipulation compared to the ever-present DIP switches that many other phono stages use. Though testing, he found that the Huei is amazing at pulling out the information provided by the turntable. But, the Huei goes even further than being transparent; when playing particularly bad recordings, the Huei can "cut through the brightness and give you the detail and information that is being presented beneath that forward sound." Above all however, the Huei plays what your cartridge delivers from the vinyl.
"In short, like all the best in audio, the Huei gets out of the way of your music, letting you make the musical decisions rather than having to temper them even slightly to adapt to the nature of the electronics. It's surprising just how hard this can get, especially in phono stages and especially in this category."