Posted by The Sound Organisation on Oct 19th 2021
On the surface, Spendor's Classic series loudspeakers may remind you of your first pair of speakers or even your dad's speakers back in the day. The retro style and sound are certainly evocative of the loudspeakers of the 60s, 70s, and 80s. But, using modern technology and advanced materials, these throwback speakers actually perform far better than the speakers of yesteryear. This fusion of contemporary technology and vintage appeal have made Spendor's Classic speakers wildly popular.
The smallest of Spendor's Classic line is the bookshelf-sized Classic 4/5 speakers. Retailing for $2,495 and standing just 1 foot tall, the Classic 4/5 easily integrates into small rooms and modest-sized systems. However, the Classic 4/5 is anything but diminutive when it comes to performance. What Hi-Fi? recently tested out a pair of Classic 4/5s and loved how unfussy, balanced and entertaining they were.
After reviewing the impeccable fit and finish of Spendor's Classic 4/5 loudspeakers, the reviewer begins the review discussing the advantages and challenges of the small, sealed box design. While the speakers are small and won't deliver earth shattering bass, they more than make up for it in control and tunefulness in the low-end. The same goes for volume: "Note that the speaker's rated sensitivity is pretty low at 84dB/W/m, so while Spendor has taken care not to make the 4/5 an unduly difficult electrical load, don't expect high volume levels from low-powered amplifiers."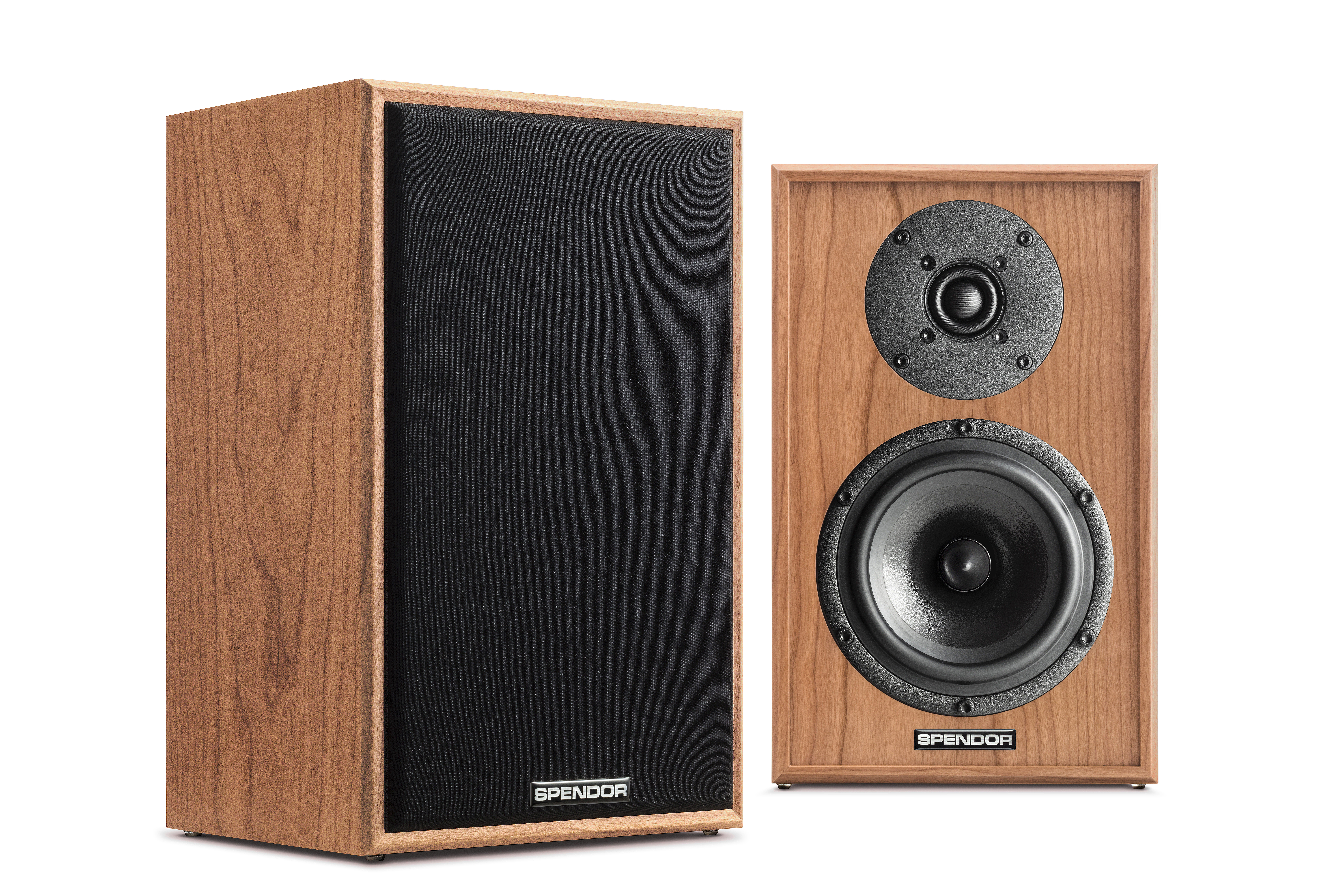 Then the reviewer begins putting the Classic 4/5 through it's paces, testing it with a myriad of albums from orchestral to jazz to hip hop. Here's where we really see how Spendor has spent a lot of time balancing and engineering the Classic 4/5 to very listener-friendly.
"We can sum up the sound of these Spendors in three words: insightful, balanced, refined. They resolve so much detail and always present it in an understated yet organised way. There are no hard edges or brightly lit treble to add excitement, nor is there a significant attempt to flavour the frequency response to make the Classic 4/5 appear more generous in the bass than they are."
What Hi-FI? gave Spendor's Classic 4/5 loudspeakers perfect marks with 5 stars in Sound Quality, Compatibility, and Build Quality.