Posted by The Sound Organisation on Jul 21st 2020
Chord Electronic's Hugo 2 DAC is one of the best DACs on the market. But, with all its power and performance, it can't stream digital audio, only convert it to an analog signal. That's where Chord's 2go comes in. Physically and electronically interfacing with the Hugo 2, the 2go adds streaming capabilities that complement the Hugo's award-winning performance. What Hi-Fi? recently had a chance to try out Chord Electronic's 2go and were very impressed.
The 2go integrates with the Hugo 2 in every aspect: physically, aesthetically, and technologically. The 2go uses two microUSB outputs and two connector pins to physically conjoin to the Hugo 2, making a seemingly monolithic digital player, DAC, and headphone amp combination. The 2go has the same dimensions and finishes as the Hugo, so it will look right at home connected to the DAC. The 2go also features cutouts that align perfectly with the Hugo 2's control spheres. Finally, the 2go's technology is a perfect match for the Hugo 2. The 2go features 2 microSD slots for playing stored music files, native support for Tidal, Qobuz, Roon, Bluetooth, AirPlay, and naturally Chord's Gofigure app; giving you multiple ways to enjoy the pairing.
When What Hi-Fi? got the opportunity to try out the 2go and Hugo 2, they wanted to try it both as source and DAC for stationary system featuring ProAc's Response D2R speakers, as well as a mobile unit using some Grado RS1 and Beyerdynamic T1s headphones. Right off the bat the reviewers were impressed saying, "It's fair to say that this Chord combination makes for one of the most capable music streamers we've heard. We'd be hard pushed to name an alternative that can dig up so much detail and present it in such a clean and precise way."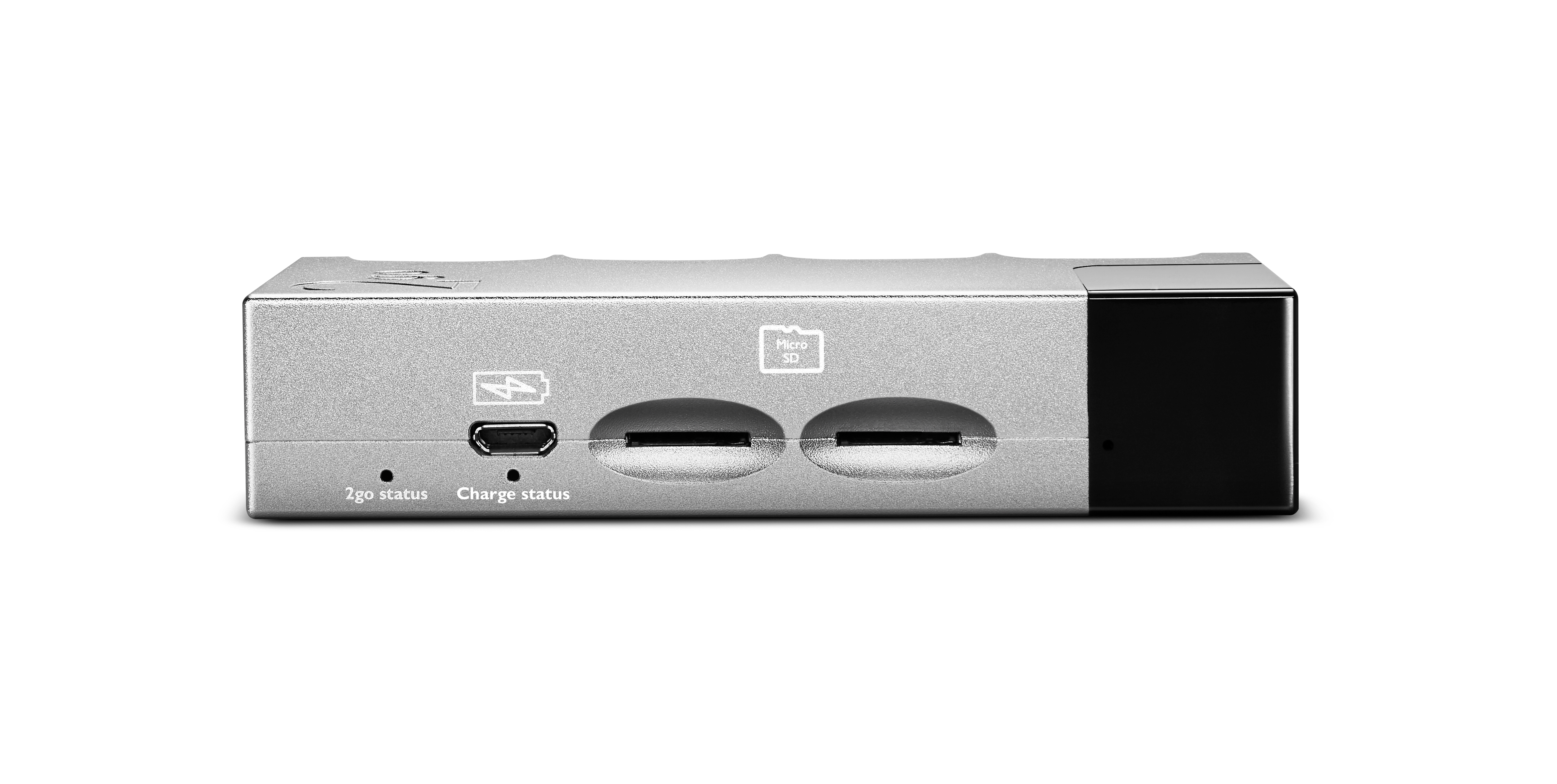 The 2go performed equally well when streaming off of Tidal as it did playing off a microSD card, and offered tremendous detail when streaming from internet radio, AirPlay, or Bluetooth. In the end, What Hi-Fi? gave the 2go 5 stars in Sound, Features, and Build. The reviewer noted that while the combination might be a little tough to set-up and system match, "But, work around these things and you'll have an astonishingly revealing and versatile music server/streamer that can deliver a level of clarity that it's hard to match let alone better anywhere near this price. There's no doubt that the 2go is a stunning achievement for such a small company."