Posted by The Sound Organisation on Oct 14th 2018
Originally Published April 28, 2017
Completely redesigned for 2017, the Rega Brio amplifier is a powerhouse. Don't let its small size put you off, this little guy really lights it up. HiFi Choice Magazine agrees.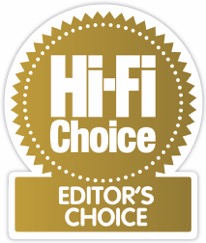 With a robust, and conservatively rated 50 watts per channel, the new Rega Brio has lots of drive for a half sized amp. Teamed up with an excellent headphone amp and onboard phonostage, this integrated amplifier will deliver smiles for life. Team it up with a pair of Rega RX3 or your favorite pair of speakers, and a Rega Planar 3 turntable, and get cookin'. We totally agree with the conclusion of this review- this amp is a real cracker. $995 US retail. Find a Rega Retailer near you.
Keep reading for excerpts from HiFi Choice review.