Posted by The Sound Organisation on Oct 14th 2018
Originally Published June 29, 2016
The Rega Planar 2 turntable is an all-new design, breaking boundaries for performance and value.
Attractively priced, the new Rega Planar 2 turntable offers value like no other turntable in its class. Its new tonearm, glass platter, motor, and plinth are directly descended from the Planar 3 turntable, also new for 2016. Shared technologies mean you are getting a seriously high performance and great looks for a very reasonable price with the new Rega Planar 2 turntable. You can buy the Rega Planar 2 for just $645 with Carbon MM cartridge, in gloss black or white. Find a Retailer near you to experience Rega. Keep reading for more details!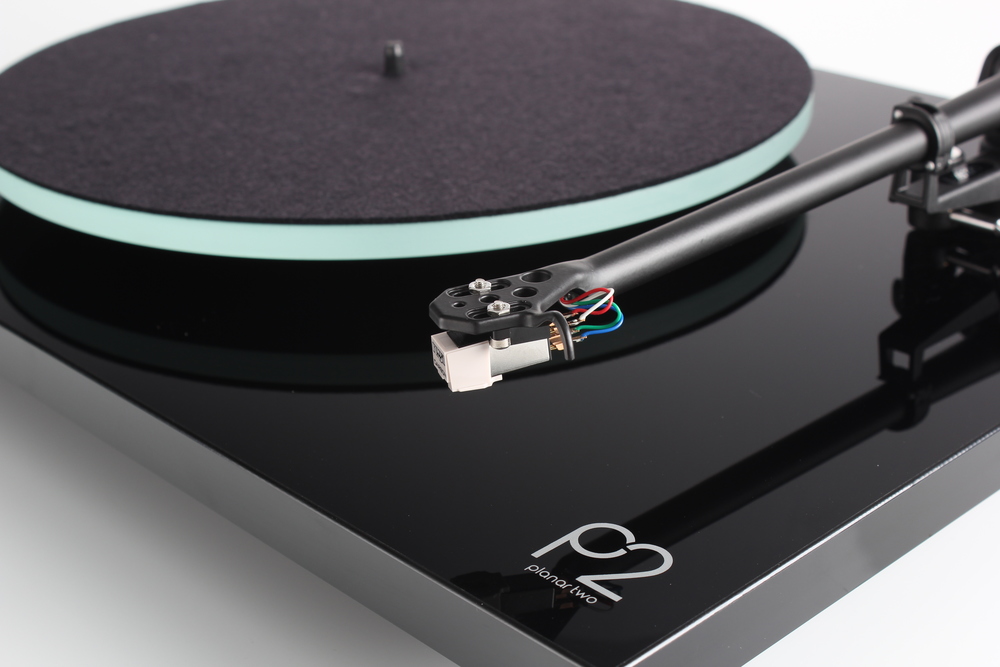 New RB220 Tonearm
Derived from the legendary RB300 and the new RB330, the RB220 tonearm featured on the Planar 2 has a number of improvements over its predecessor. Its new stronger bearing housings contain new 'zero tolerance' bearings. This drops background noise and improves accuracy. The tracking force system has been improved for greater precision, and it now features an auto-biasing system (anti-skate) that makes it a really snap to setup and adjust. With new internal wiring and three-point mounts, it's the genuine article. Its comes pre-fitted with the Carbon MM cartridge and is easily upgraded with any Rega cartridge, or the like. Try the Performance Pack, which includes the Bias 2 MM cartridge, for the easiest and most effect upgrade.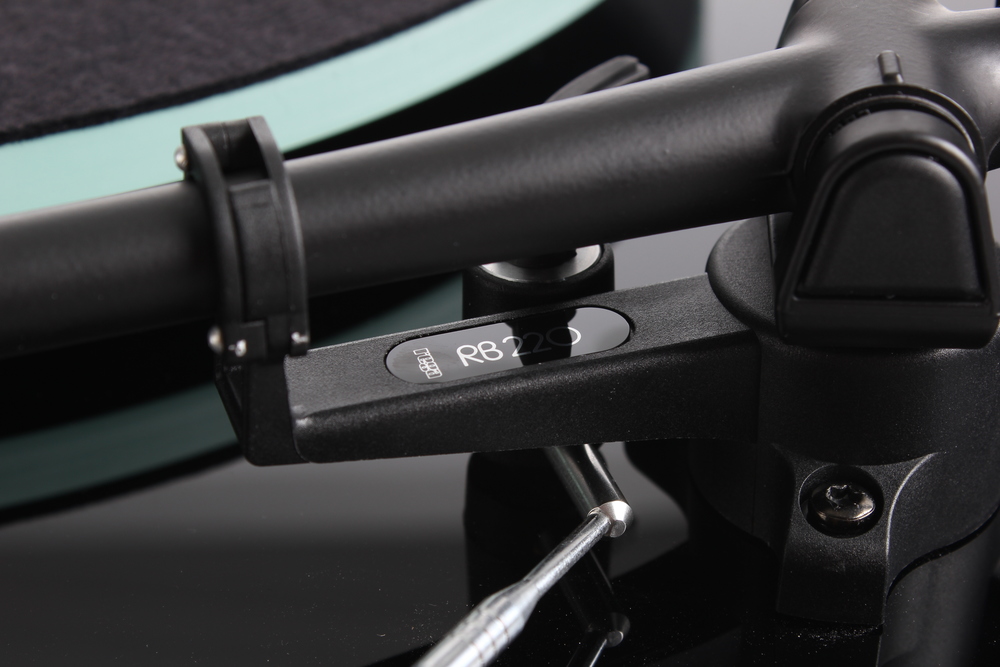 New Optiwhite Glass Platter & Main Bearing
This 10mm float glass platter is made from a new material called Optiwhite. Not only better looking that before, it spins more consistently for better pitch and detail. The platter sits on a phenolic resin hub, nestled into a new 'zero-compression' main bearing housing. This new system reduces potential vibration from the plinth traveling into the platter for blacker backgrounds, greater consistency, and reliability.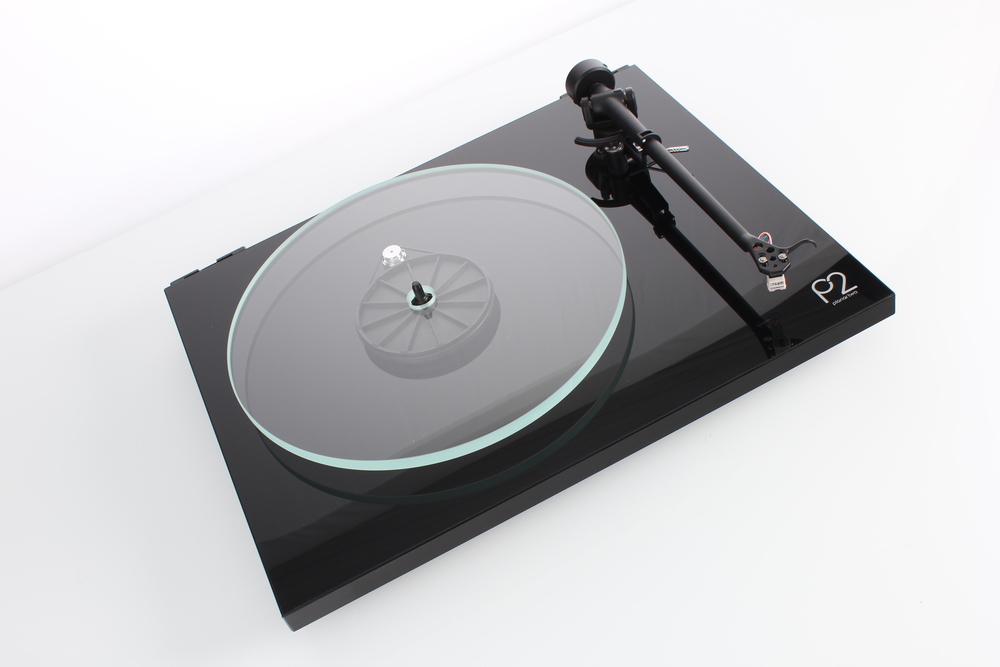 New Gloss Plinth, 24V motor, and feet
The new plinth is a sandwich constructed from an MDF core underneath a gloss acrylic laminate applied under high pressure. This makes for a much stronger and stiffer foundation that lowers noise and resonance, while making for a visually striking foundation. The platter is powered by a new 24V twin-phase motor that lowers vibration and improves speed control for better detail and deeper bass. Finishing off this brilliant design are new hollow cone-shaped feet made from Santoprene, a high-tech synthetic rubber. These clever lightweight feet minimize energy transfer from your furniture to the turntable, improving sound quality while reducing the potential for foot-fall or feedback.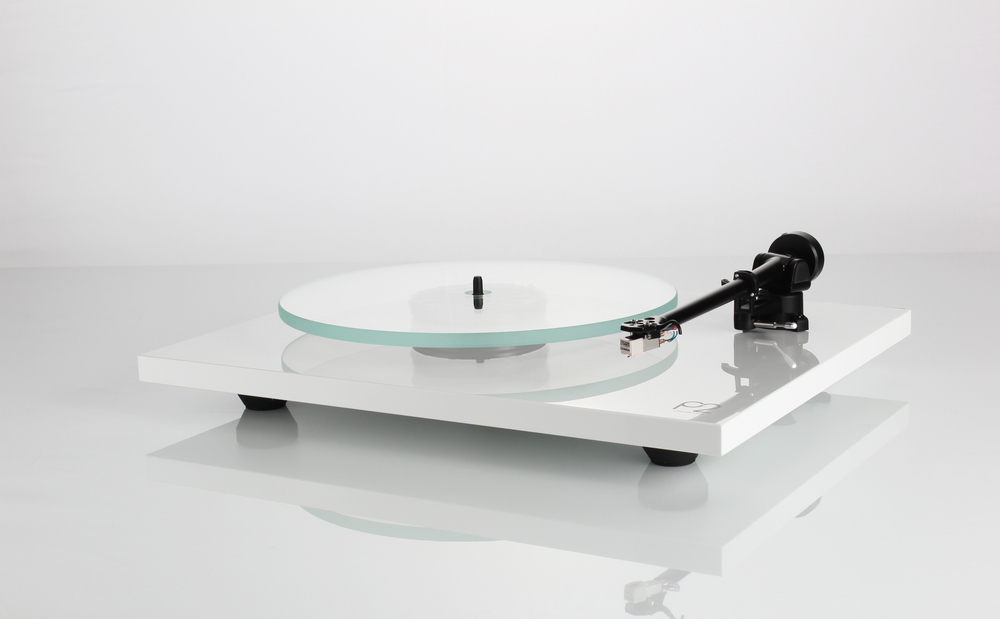 Technical Specifications
RB220 tonearm with one-piece arm-wand and auto-bias
sandwich-construction gloss acrylic plinth in black or white
10mm Optiwhite float-glass platter
precision phenolic hub with stainless steel shank (sub-platter)
zero-compression brass main bearing housing
quiet 24V dual phase motor
lightweight Santoprene cone rubber feet
pre-fitted with Carbon moving magnet cartridge
447mm (17.6") W x 360mm (14.2") D x 117mm (4.6") H (with dustcover closed)
5.5Kg (12.1 lbs.)
110V power adapter included in the US
$675 US Retail