Posted by The Sound Organisation on Oct 14th 2018
Originally Published February 6, 2017
Journeyman reviewer Jason Kennedy pops a 2017 Rega Brio into his system with supreme satisfaction.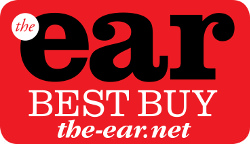 Out for just a couple short months, the new Rega Brio amplifier is cementing in reputation as the leading integrated amplifier at its price point. Seeing that Rega has applied its usual effort in the redesign, possibly we shouldn't be surprised. But we are certainly happy! With revisited and substantially improved power supplies, it 50 watts in a small chassis sounds more robust than ever. With rocking good headphone output and accomplished built-in phono pre-amp, this amp will find a long-term home in your HiFi system.
Keep reading for a few snippets from the review, or find a Rega dealer near you.
...