Posted by The Sound Organisation on Oct 14th 2018
Originally Published July 1, 2016
What HiFi? Magazine takes the new Rega Planar 2 turntable for a spin and gives it 5 Stars. That's two for two with the new Planar turntables!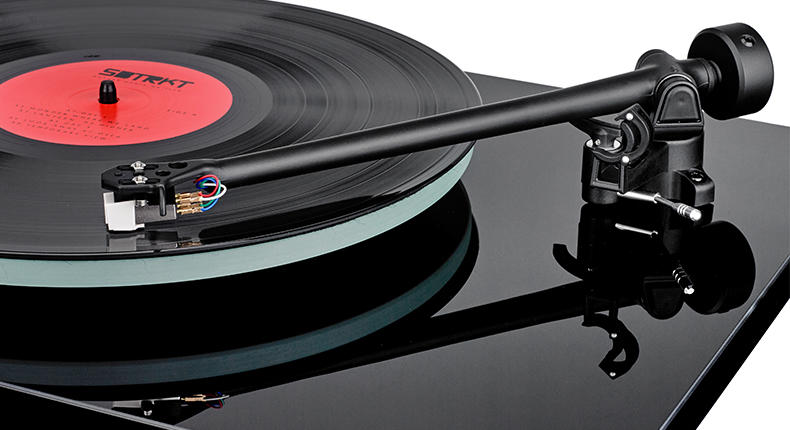 A shiny new plinth, beautiful glass platter, and amazing tone arm. The Rega Planar 2 turntable is a crazy good value and a superb performer. Designed with entry-level vinyl lovers in mind, the Planar 2 will deliver many years of analog magic. Easy to setup and upgrade, even turntable novices will be able to get beautiful sound with a minimum of fuss. Featuring many important Rega technologies, you won't need to feel worried about getting the short-shrift.
Available in gloss black or white, the Rega Planar 2 in $675 including the Carbon MM cartridge. Add the Performance Pack Kit ($195, includes Bias 2 cartridge, reference drive belt and 100% wool mat) and Fono MM phono stage ($395) for even greater performance. Find a Retailer near you to experience Rega.
Excerpts from the review:
It's a smartly understated design, and solid build quality is a sign of Rega's long-established success at this price bracket.

We spin SBTRKT's Wonder Where We Land album and the Planar 2 finds its groove straight away. Anyone well-versed in Rega decks will no doubt recognize its sonic stamp: balanced and authoritative with impressive scale and natural musicality.

The Rega delivers the bass line with punch, its low end earning its wings for handling the depth and texture of the guttural bass guitar in Gon Stay. And it has the agility and momentum to bounce along to Ezra Koenig's perky vocal accompaniment.

It's equally at home with the intricate, nuanced arrangements of Miles Davis' Kind of Blue too, rendering the dynamic subtlety and timing to grasp the music's subtly shifting manner, and packing a single wistful trumpet note with texture and information.

The ability to tie all the musical strands together and paint them on a precise and spacious canvas seems to come easy to the Rega, and in that aspect its delivery just works.

It's a proper step-up in performance from the RP1 too. The Planar 2 is a high-performing deck at a competitive price. And it can celebrate its milestone birthday with another five-star review from us.