Posted by The Sound Organisation on Oct 14th 2018
Originally Published May 23, 2016
Nelson Brill listens to the Rega RP10 turntable and finds it refreshing
The iconic Rega RP10 turntable continues to shock listeners around the world with it incisive, musical nature. This ultra-lightweight turntable is often radically different from other conventional designs. Its high strength build helps to dissolve potential energy, releasing the true nature of the recordings without smearing or loss or dynamics. Its character is true to the nature of the music, reveling in the most powerful and colorful compositions. With its partnered Apheta 2 moving coil cartridge, this package is unrivaled at its price and many times more. The Rega RP10 turntable is $6695 with Apheta 2 cartridge, $5495 without. Find a Retailer near you to experience Rega today.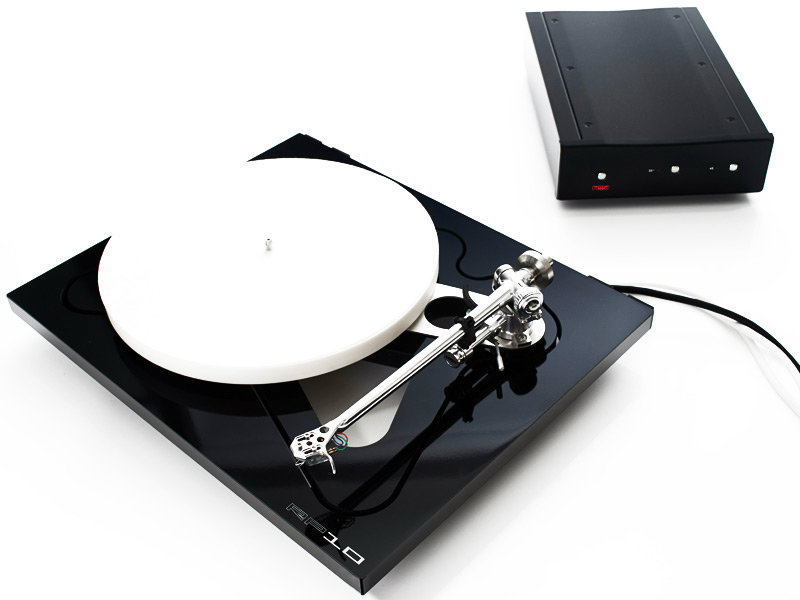 Excerpts from the review:
The RP10 followed this momentum and drama note-for-note, always quick to define the smallest dynamic shifts; the leading transients and resonant decay of notes and the common groove between these two string masters... The RP10 was quicker on its feet in defining the leading and decaying edges of Hedges' unexpected guitar note explosions (such as occur on his "Rickover's Dream,") where such blasts (both subterranean deep and surging high) are projected with effortless flow and dense harmonic colors.

Who is this guy Richard Greene playing violin? A master of velocity, charm and dapper chatter on his fiddle to be sure! He joins guitarist Rice, Sam Bush on mandolin and Todd Philips on bass for a rollicking sprint in which the RP10 laid out each surging note and nimble trill in sparkling fashion. This is what vinyl is all about: entering the world of these musicians as they informally parlay away in their masterful velocity, virtuosity, thrills and spills. There was no glare or harshness to Greene's feathery violin reaches with the Alpheta2 cartridge in charge, and Philips' bass strums were heard pungent and grooving. Once again, with the RP10, every note and phrase fell into its natural meter, timbre and momentum no matter how quick, agile or sweetly soft.

The RP10 delivered all of the spatial magic that this recording offers with a vivid and inviting sound. "Wrap Your Troubles" moves from a slow tempo start to a swinging festival of spraying notes and pouncing bass lines, with Peterson exchanging surging bluesy grooves on his piano. The RP10 made sense of this whole performance: the sparring of metallic horns, the jumpy bass lines; the animation of the musicians playing full throttle... the RP10 was the champ when it came to capturing the raw vitality of this collective feast for the ears in all its rollicking fun.

The conclusion drawn from my auditions with the RP10 and its Alpheta2 cartridge is that this turntable system is clearly a new reference at its price point for vinyl lovers who seek to re-discover their vinyl collections. Its music signature emphasizes the fun-loving nature of exploring music, its human qualities and its dynamic flow and statements, rather than being a vehicle for achieving the best surgical resolution (or delivery of all micro-tactile finery) found on one's favorite LP's. The joy of discovery is always in the forefront with this nimble turntable design. Its musicality is beyond reproach and for that reason it is a keeper – a fun loving one at that.