Posted by The Sound Organisation on Jan 10th 2022
As part of the larger Choral range from Chord Electronics, the Étude sits in an enviable spot in the Chord repertoire: an upgrade from the popular Qutest and Hugo ranges, but not quite the price tag of the Chord Electronics' reference level Ultima series. That isn't to say that the Choral range is middling in performance, however; in fact the star of Choral range is the much-lauded Dave DAC. Not to be outshone by Dave, the Étude offers class-leading performance in a lightweight and power-packed chassis.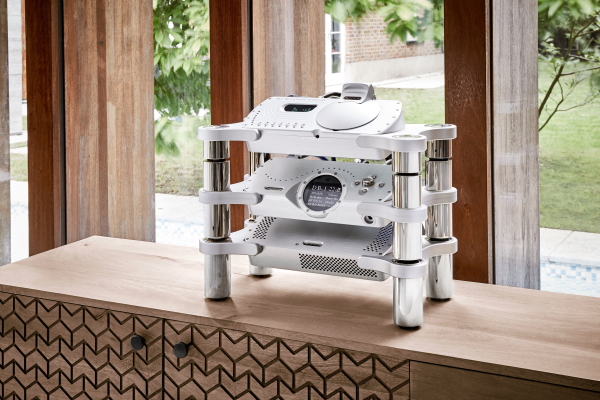 In his recent review for Hi-Fi World, Martin Pipe took the Chord Electronics Étude out for a test dive. After a detailed description of the internal workings of the the amplifier, Pipe briefly discusses the advantages of the Étude's phase/polarity invert switches on each channel. The Phase Invert switches can help with bridging, switching absolute phase to integrate into some systems, or switching one phase to correct a fault in another piece of equipment.

To move onto the performance and sound quality testing, the reviewer hooks the Étude into his test system composed of Quadral Aurum Wotan VIII speakers, Chord Hugo TT DAC/pre-amp, and a Cambridge Audio CXN streamer. Playing some classic British Invasion albums, Pipe remarks that the basslines are "taut and easily-definable." After testing a few more albums, Pipe gives us his overall conclusion of the Étude:
What we have here is a solid-state amp that transcends its modest physical dimensions in terms of the scale of music reproduction it can muster. Its speed, meanwhile, makes for pace and timing that grip your attention and won't let go. Small, powerful and impressive.
Stating that the Étude offers "great sound from a small package — but expensive", Pipe gives the Chord Electronics Étude an "Outstanding - amongst the best" designation and 5 stars. While the Étude might not be the cheapest amplifier on the market, you'll certainly get what you pay for...and then some!