Posted by The Sound Organisation on Jul 12th 2021
Chord Electronics' Table Top line features three class-leading audio products that fuse the technology of the higher-end Choral range with the extremely popular Hugo range. The Table Top range stars the Hugo TT 2, the high-powered, less-portable version of the popular Hugo 2 DAC/preamp/headphone amp. Then comes the Hugo M Scaler, a million-tap digital upscaling device that can truly redefine audio sound quality from any digital source. Finally, to power the Table Top system is the TToby, a 100w Stereo power amplifier that features technology derived from Chord's SPM range and perfectly complements the Hugo TT 2 and M Scaler. The TToby is known for its very compact size and light weight, which can make some people question its raw power. But, as the writers at Alpha-Audio.net found, even at just 100w, the TToby puts plenty of power into its presentation.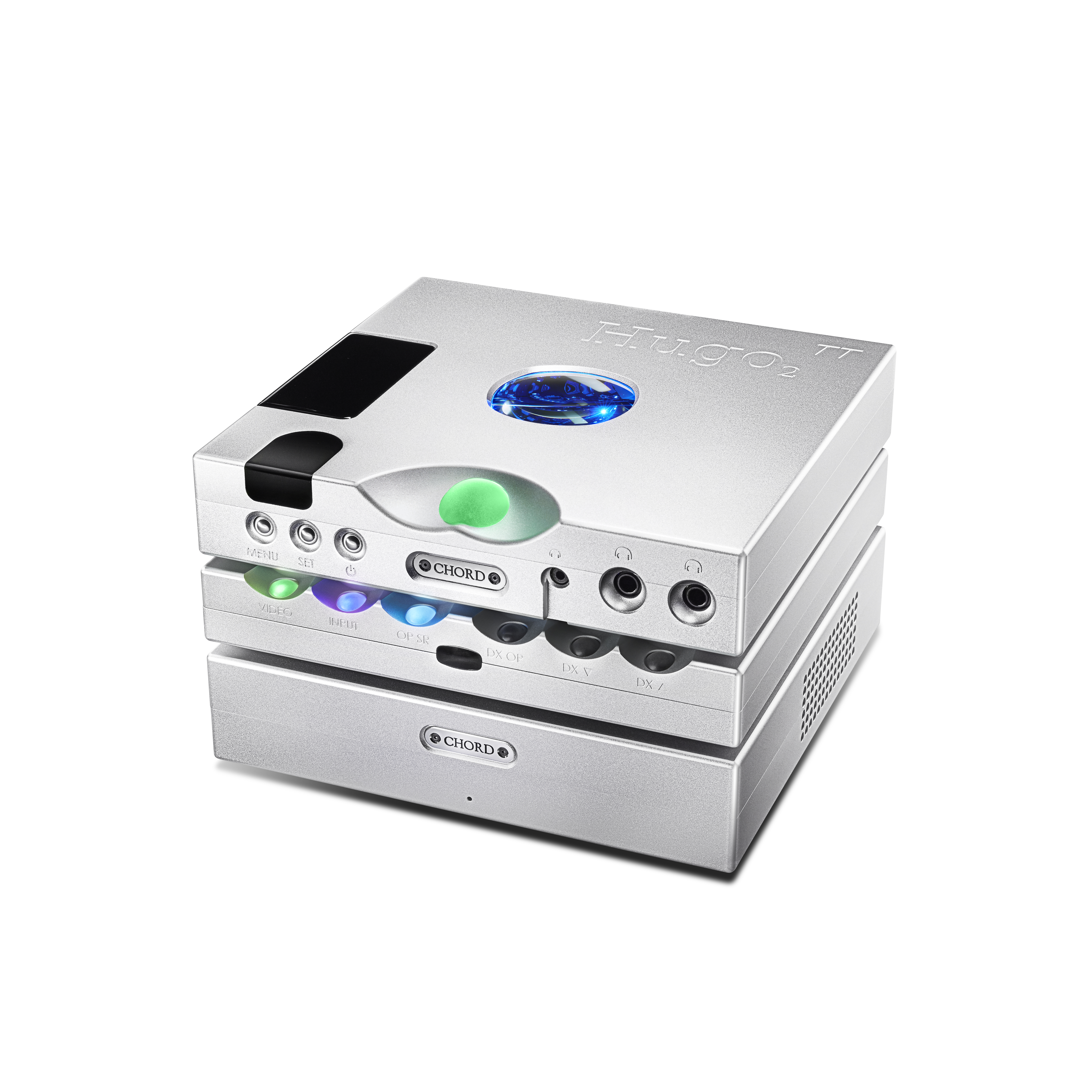 The Chord Table Top Range: (from top down) Hugo TT 2, M Scaler, and TToby
In his review of the Chord Electronics TToby, the first thing Geoffrey Van Houwaert points out is that the fit and finish are amazing, and that the TToby would be just at home in an art museum as it would in your home system. However, not everyone is a fan of the monolithic aluminum look or the subtle LEDs that light the amp. The aluminum case is designed to match the other members of the table top line (see image above), but it also houses some utterly amazing UK-designed-and-built technology. Chord uses their MOSFET power amplifier with 8 capacitors and a unique HF Switch Mode Power Supply in the TToby and features a fan cooling system that prevents the compact machine from over heating. With fully balanced circuitry and a signal-to-noise ratio that is better than -83dB, the TToby offers a clean and distortion-free listening experience.
Contrary to its rather cool appearance, the Chord Ttoby sounds anything but liveless or analytical. There is enough oomph to the sound with lots of dynamics and speed. Depending on the preamp, the soundstage is wide, deep and beautiful in dimensions. There's also a lot of control with all of our speakers. This amplifier has balls, sounds refined when needed, and is packed with musicality. Actually, the predicate PRAT (Pace, Rhythm and Timing) fits perfectly with this amplifier. The Ttoby follows the rhythm of each song perfectly.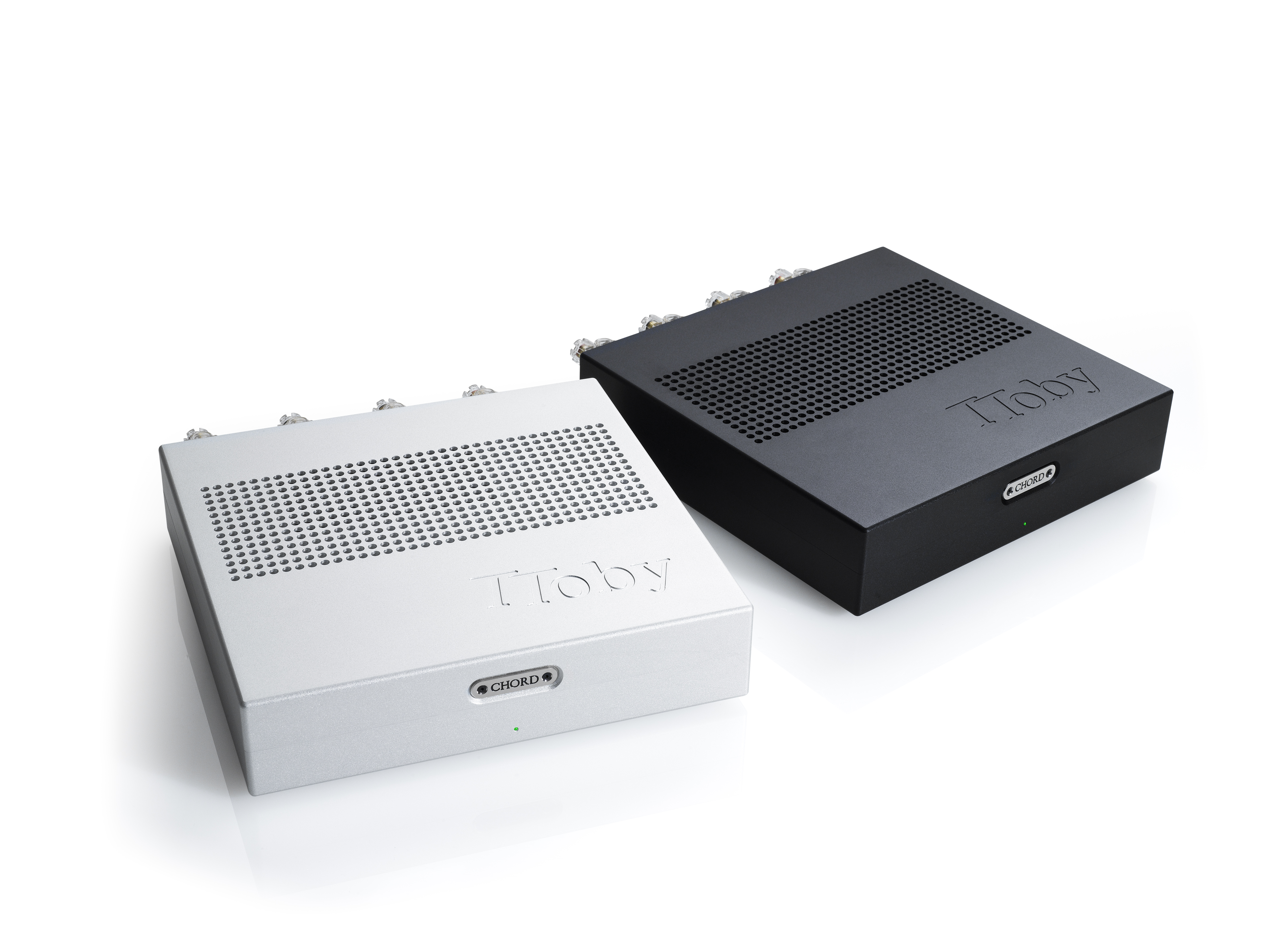 After running it through a series of litmus tests of difficult music tracks, the reviewer then compared it to his system's resident amplifier, the Benchmark AHB2. Though the Benchmark can beat the TToby in terms of raw power and features, the TToby beats out the Benchmark in elegance and musicality, giving instruments a more natural-sounding resonance and decay pattern. In the end, Van Houwaert decided he preferred the TToby over his usual amplifier. Maybe you will, too.