Posted by The Sound Organisation on Jun 23rd 2020
Great audio performance costs money. Anyone who has hooked up a system-in-a-box from a big box retailer can tell you that those bargain-basement speakers are going to crackle, fuzz, and introduce more distortion that you'd like. But, not every speaker needs to cost 5 figures. In fact, some very affordable yet great sounding speakers can be had in the 4- and even 3-figure realm. The Fyne F300 bookshelf speakers are just such a pair. Retailing at a modest $295 a pair, these little speakers are easy on the pocketbook but a wonder to the ears.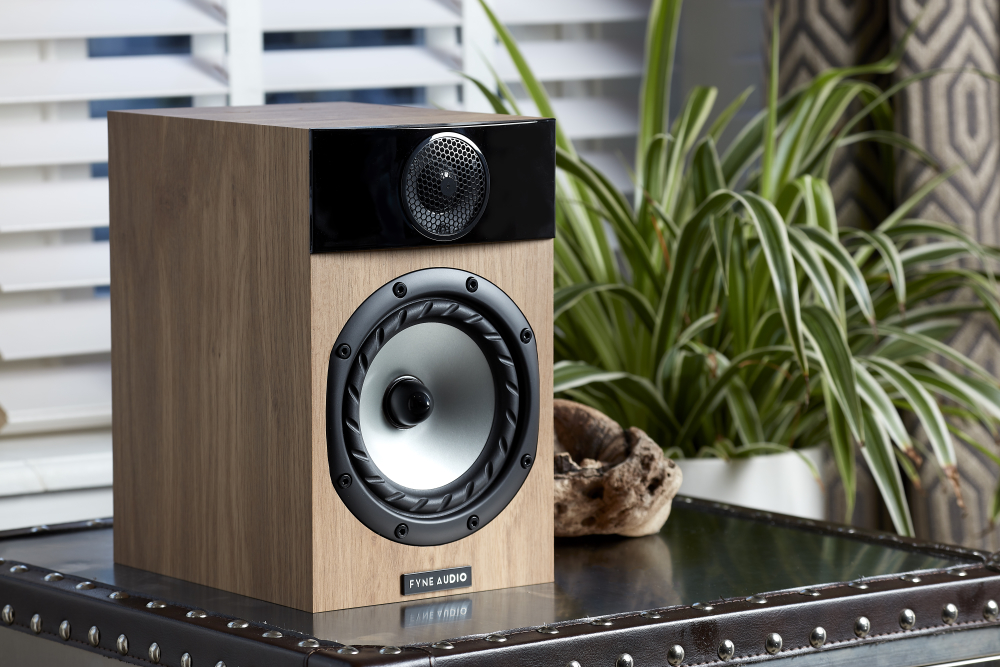 The F300 is in no means a big speaker; at less that 10" tall and sporting a 5" mid/bass dome, the F300 is a quintessential bookshelf speaker. Despite the small stature, however, the F300 can bust out 87db with a frequency reponse ranging between 54Hz and 28kHz. What Hi-Fi? got the chance to test out the F 300 and was surprised by the level of detail, accurate timing, and the bass response from a diminutive-sized speaker.
The reviewer found that the F300 is forgiving in placement. Featuring an integrated wall mount that makes them a great rear speaker in a 5.1 system, they work well against a wall or far into a room. Though, the reviewer notes, they sound best somewhere in between; not as far into the room as its larger cousins, but not too close to the wall. As with all speakers, your preferred positioning my vary.
Regardless of your preferred listening position, the F300s are capable of an admirably engaging performance. We've already mentioned Fyne's mastery of timing, but its real triumph is that no particular talent sticks out – everything sits comfortably as a well-developed whole.