Posted by The Sound Organisation on Feb 24th 2020
Notable audio tech magazine What Hi-Fi? is the latest to offer their take on Rega's new Aethos amplifier. After its release in 2019, the Rega Aethos has been met with acclaim, getting 5 Stars from Jason Kennedy at The Ear and Ed Selley at Hi-Fi Choice. The new integrated amplifier offering from Essex-based Rega fits into a performance and price position between the reference Osiris amplifier and the popular Elicit-R. Offering 156 W per channel into 6 Ω, the Aethos is a no-compromise product designed from the transistors up to deliver your music as faithfully as possible.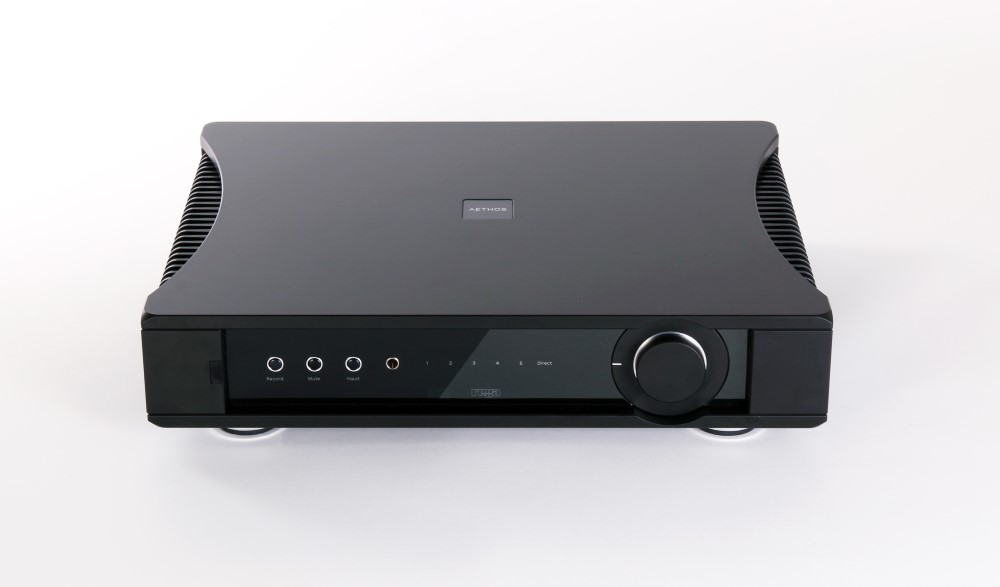 The writers and reviewers over at What Hi-Fi are certainly no stranger to Rega's products, and the author jokes that Rega's amplifiers have "picked up more five-star verdicts, Group Test wins and Awards from us than we care to remember." This works in favor of the Aethos, as the circuitry and design principles are heavily inspired by the previous Elex-R and Elicit-R amplifiers. But, the authors are quick to add that this isn't just a copy-and-pasted rehash of other Rega amps, but rather has plenty to differentiate it as a standalone—and standout—piece of equipment.
The Aethos uses class-A discrete circuitry throughout the preamplifier stage that, as the author notes, prioritizes "signal integrity and consistent channel balance and features higher-grade parts than used in the company's other products." Rega's dedication to optimizing their circuitry to reduce noise lead them to omit a phono stage in the Aethos, but there are plenty of great phono stages out there to do the job.
...
After a rocky start with a sample that was jostled too much during shipment, the reviewer was astounded by the sound quality generated by the Aethos.
The Aethos retains all the verve of the company's established affordable integrateds, but adds a huge dose of extra clarity, precision and muscle to the recipe...The Aethos sounds unstressed even when pushed to high levels and uncovers an impressive amount of detail. All that information is tightly knit in a cohesive and convincing way, so that all our attention is focused on the music, rather than the mechanics of hi-fi reproduction. The overall presentation is impressively clean and forthright.
View the Aethos Amplifier on SoundOrg.com and find a local retailer