Posted by The Sound Organisation on Jun 23rd 2022
With Fyne Audio loudspeakers only being on the market for around 5 years, it may seem odd to think of them as a legacy or storied brand. However, most of minds behind Fyne Audio came from one of the most famous British speaker companies, and they are now bringing that legacy to life through Fyne Audio. While firmly rooted in modern technology and materials, Fyne Audio designers and engineers have been working hard to capture the aesthetic of yesteryear in their newest loudspeaker lines, the Vintage and Classic series.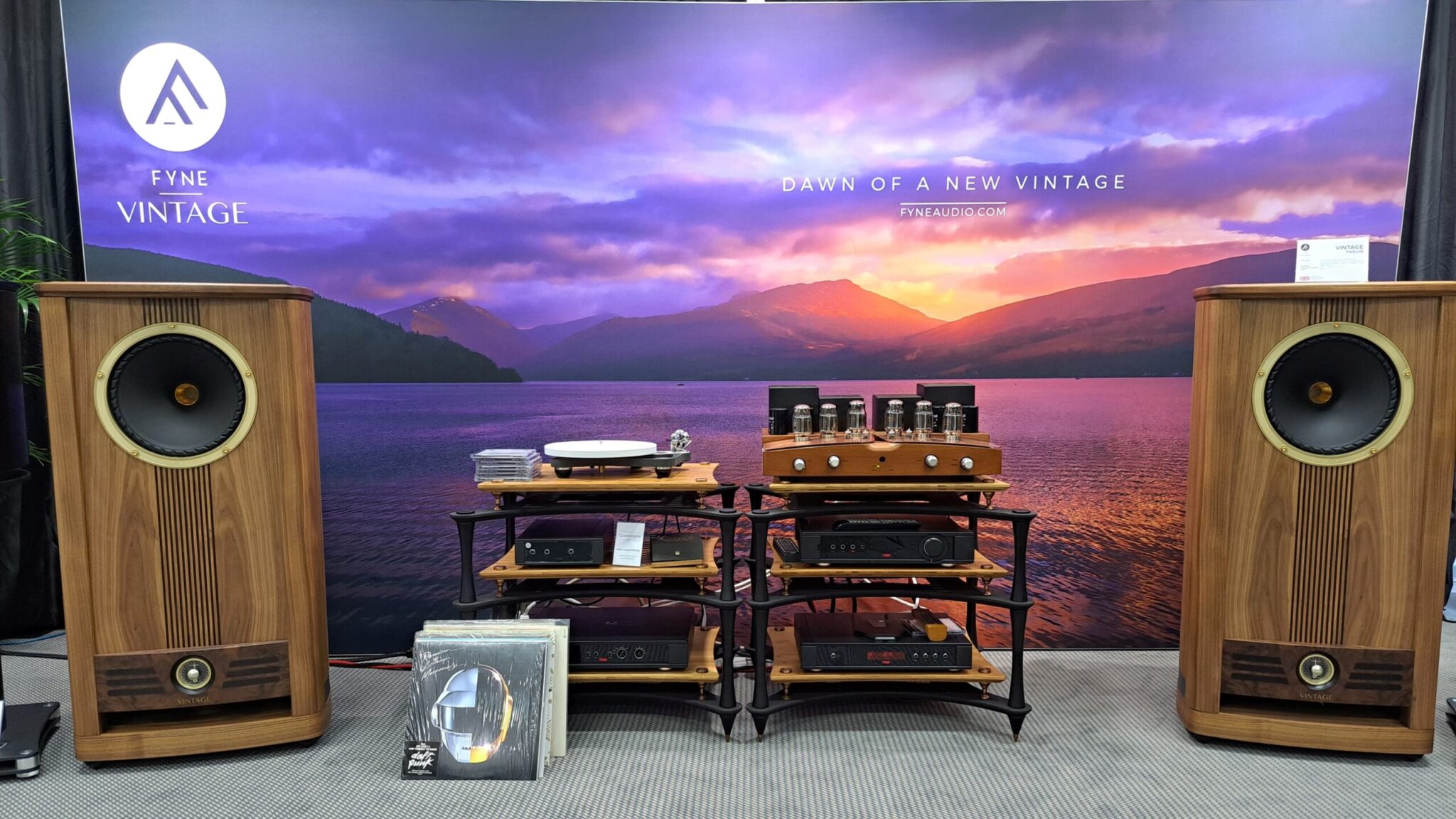 While the ongoing effects of the global pandemic have left audio show attendance low, High End Munich returned this year and served as a launching ground for many of the world's biggest audio brands. Fyne Audio was among those brands, unveiling their two new speaker lines at the show. Under the tagline, "Back in the day never sounded so good" Fyne Audio is bringing the best of vintage loudpeakers and infusing them with the best in today's speakers, to create some more than just a recreation of the speakers from the 60's and 70's, but not merely a new box for today's internals. Here's Fyne Audio Managing Director Andrzej Sosna and Sales/Marketing Director Max Maud to introduce the new vintage-inspired speaker lines:
As Max Maud explains, Fyne Audio didn't want to make a traditional "old style" box, but rather elevate the series using all the proven technology used in the famed F1 series of speakers. Stuart Wilkinson, Product Development Director at Fyne Audio, takes over to explain the Classic series will be set at a lower price point with squarer cabinet shapes made of MDF and a real wood veneer, while the higher end Vintage series features an ornate real wood box with aesthetic details and higher quality materials throughout. As Technical Director Dr. Paul Mills goes on to elaborate, both speakers series feature Fyne's IsoFlare drive, but the Vintage features a higher-performance neodymium magnet driver system compared to the ferromagnetic system in the Classic series. Both driver systems have been careful tuned and adapted to sync in their new cabinet spaces, meaning there won't be a loss of sonic performance despite the new box shapes and materials.
Additionally in the video, Fyne announces their new F300 I series, and upgrade to the original F300 series. Similarly, the flagship F1 series is getting an upgrade, with the F1-12 S and F1-10 S speakers. Later this year, the very popular F1-5 will be getting new finish options, as well.
Fyne has release specification on 5 models thus far. In the Classic Series, there will be two speaker models: The Classic X will feature a 10" mid/bass driver and 3" tweeter while the Classic XII will feature the same 3" tweeter paired with the larger 12" IsoFlare mid/bass driver. Three speakers will comprise the Vintage Series, all with 3" tweeters. The Vintage Ten will have a 10" IsoFlare driver, the Vintage Twelve will feature a 12" mid/bass driver, and the Vintage Fifteen with a (you guessed it) 15" IsoFlare driver. Prices have yet to be set, but Fyne anticipates the Classic and Vintage speakers to be released by the end of 2022.

Excited to learn more about the Vintage and Classic Series of loudspeakers from Fyne Audio? Check out these links for more information: