Posted by The Sound Organisation on Mar 8th 2021
The Fyne Audio F500 is the first loudspeaker in the 500 series. This makes it the smallest of the series' speakers, but that doesn't mean it lacks in quality or performance. A step up from the 300 series, the F500 offers all of Fyne Audio's unique technological advances, but at a very attainable price point. The F500 is based around a 6" IsoFlare driver that features the mid/bass driver surrounding the 25mm titanium dome tweeter. Fyne's IsoFlare design is engineered to give you precise imaging and timing, with the high, mid, and low frequencies emitting from the same physical space. Additionally, the F500 features the BassTrax Tractrix bass diffuser system that helps with room positioning, especially in smaller spaces. Finally, the driver uses Fyne's FyneFluting surround that assists in dissipating unwanted dome energy, offering further clarity.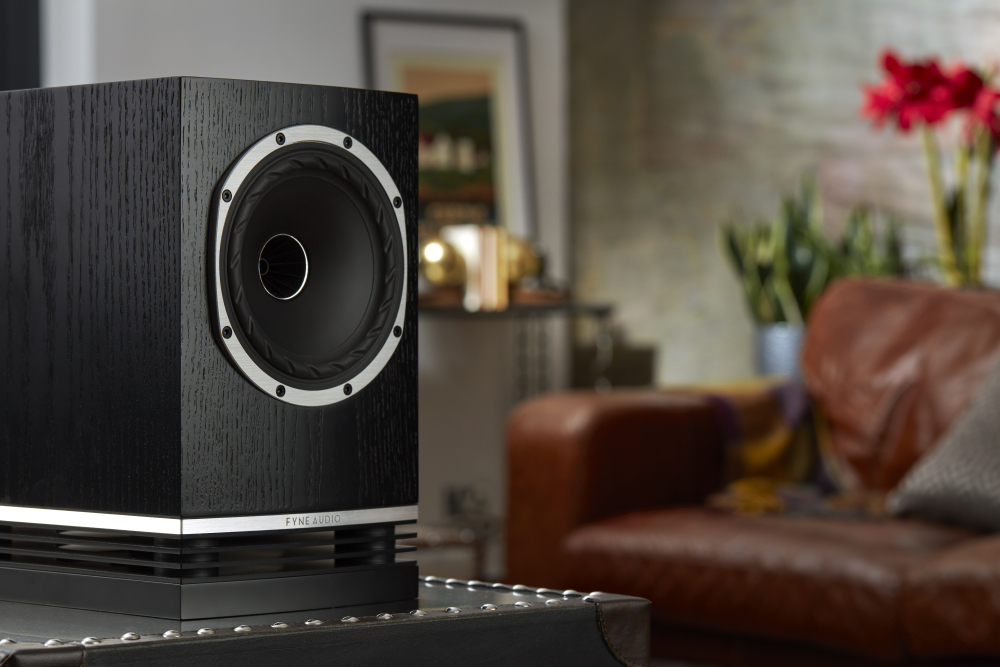 In the January 2020 issue of Hi-Fi Choice (HFC 457), the Fyne F500 got reviewed and now Hi-Fi Choice has published the review on their website for all to read. After an extensive review of the physical features, fit and finish, the author begins the testing phase. To begin, the Fyne F500s are hooked into as system made up of a Hegel H90 amp, Audiolab 6000CDT CD transport, and a Chord Electronics Hugo 2 DAC. While special care is needed in set-up to ensure the F500s are pointed toward the listening position, once positioned the Fyne speakers open up into a detailed sound stage.
"Much more so than the Revel [Concerta2 M16], the F500 is remarkably sensitive to setup and I play around with toe-in for some time before things begin to gel. This done, the F500 images like a dream, floating solid, three-dimensional images in front, behind and well to the sides of the enclosures, and those in the plane between them are just as well formed and precisely positioned. In this respect it's better than the more expensive Revel."
The F500 is challenged in some aspects, however. The Bookshelf-class speakers are unable to offer the bass power of larger speakers, though maintain articulation. The review notes, "Bass is lean, smooth and tuneful but lacks heft and extension, sapping slam and the kind of foundational weight that gives music a sense of mass." Despite the initially underwhelming bass performance, the reviewer begins to fall more in love with F500 speakers, stating that they sound more lively and exciting that other speakers in its class. Also, the F500 provides an "expansive soundstage" and can "lock down a rhythm", making it a great choice for your next sound system. In the end, Hi-Fi Choice awards the Fyne F500 speakers 4.5 Stars and honor the speakers with the coveted Recommended badge.