Posted by The Sound Organisation on Mar 27th 2023
The Fyne Audio F501SP is a UK-built Special Production version of the award-winning F501 loudspeaker. Building on the outstanding sonic performance and aesthetics of the original model but with an increased manufacturing and materials budget to create a substantial level of refinement not possible with the standard F501.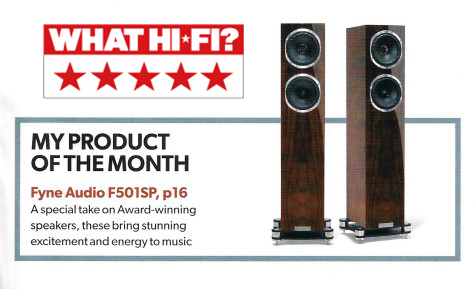 In terms of technology (something Fyne Audio excels at), the F501SP features their powerful Isoflare driver. The Isoflare driver is a cutting-edge driver design that delivers a class-leading music listening experience. The tweeter is placed in the throat of the mid/bass unit, which allows a degree of time alignment, so that the sound from each drive unit reaches the listener at the same moment. The F501SP is a 2 1⁄2 way loudspeaker with a downwards firing port using Fyne's BassTrax Tractrix diffuser system. It has a maximum power of 360W, a frequency response of 36Hz - 34kHz, a sensitivity of 91dB, an impedance of 8ohm, and a finish in Piano Gloss Walnut real wood veneer.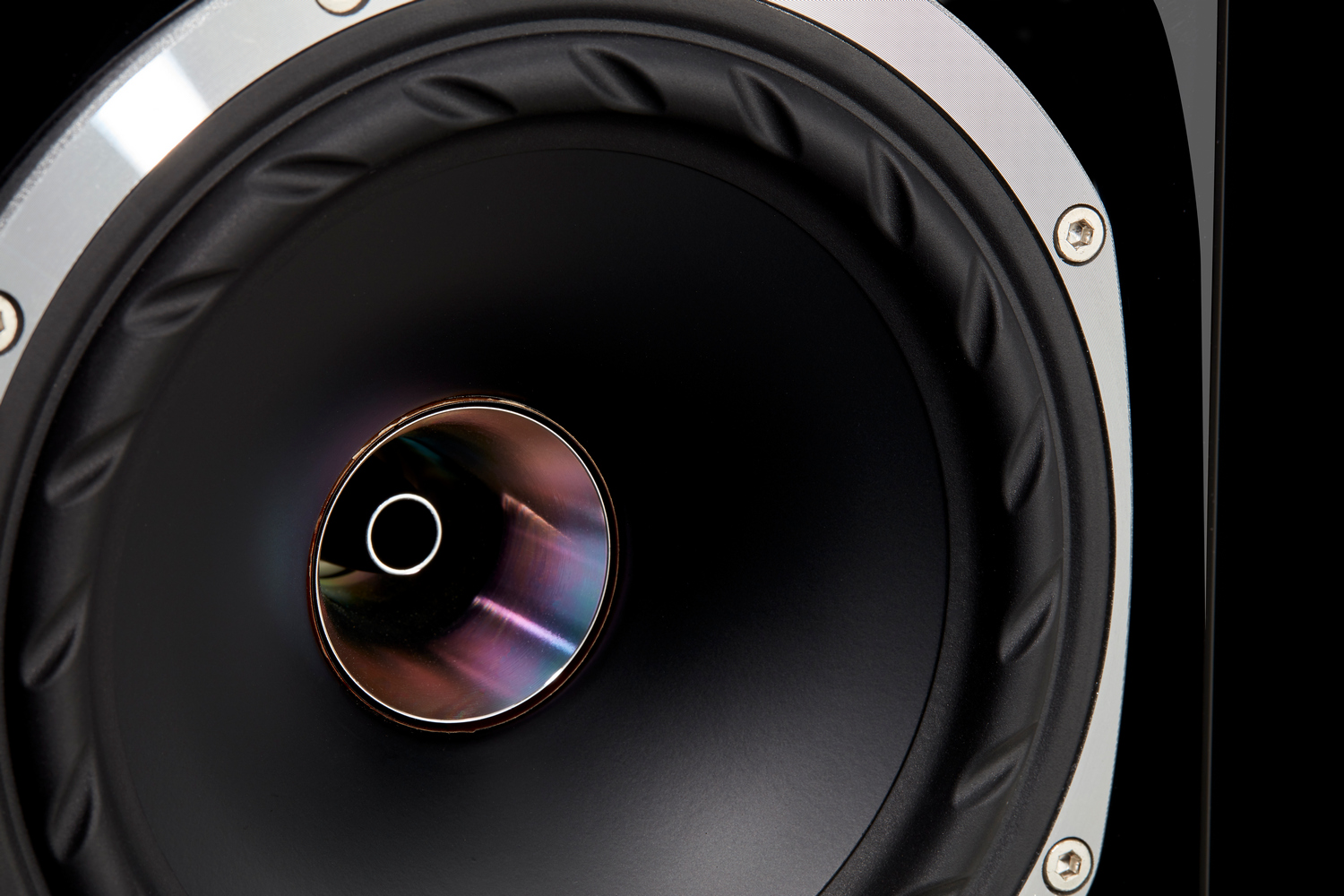 The F501SP has been praised for its outstanding sonic performance and its stunning aesthetics. It is a great choice for anyone looking for a high-quality loudspeaker with modern technology and a timeless design. Recently, it was featured in What Hi-Fi? Magazine as the Product of the Month in issue 443. What Hi-Fi? was already a fan of the standard F501 loudspeaker, and they were blown away by the timing and energy of the Special Production floorstanders. Though some care is needed to partner them with a good amplifier, when you find a quality matchup, the F501 SPs truly shine:
"If you're looking for excitement and energy, we can't think of a better alternative at the price. Play Nirvana's Nevermind and the sound erupts from the speakers, generating a sense of drive and attach that makes it hard to sit still. These are relatively compact towers, but partner them with capable electronics and the deep, punch quality of low frequencies is impressive. Kurt Cobain's vocals come through loud and clear, and never get lost in the mix. These towers have enough finesse to texture his voice convincingly and capture the fire in his delivery."
With top marks in Sound and Build Quality, the Fyne F501SP loudspeakers take home an overall 5-Star Rating from What Hi-Fi?