Posted by The Sound Organisation on Mar 9th 2020
For a while, the Fyne F702 was one of the two only members of Fyne 700 series alongside its big brother the F703. Recently, Fyne has expanded the 700 range, adding a bookshelf, a standmount, and an even bigger floorstander. The Fyne F702 now occupies the middle of the 700 series, offering a larger format than the F700 and F701 models, but smaller than the larger F703 and F704 speakers. That's not to say that F702 isn't itself a noteworthy loudspeaker; quite the opposite in fact. As a recent review by Steve Dickinson over at Hi-Fi+ details, the F702 are by no means "small" speakers, nor do they overpower a sound system in a modest setting.

Despite initial worries as to the size of the imposing speakers, the reviewer was quickly impressed with the sound produced by the speakers:
First impressions, then, and it's pretty clear that the F702s are a very free and expressive loudspeaker. Don't mistake 'free' for 'loose' here, either; there's no sense of flabbiness, nor any lack of control, it's just that control is being very judiciously applied. Dynamics are natural, unconstrained, and unforced, timbres have a real sense of texture and shape, and timing is right on the money.
Luckily for readers, Dickinson tests the F702 floorstanders across multiple genres of music, giving us a fascinating account of his experiences listening to Jazz (Andy Sheppard and Tord Gustavsen), world music (Dhafer Youssef), electronica (Graham Fitkin), orchestral (Rachmaninoff via Royal Liverpool Philharmonic and Brahms' via the London Symphonic Orchestra), and even Ambient (Brian Eno). For those in the market for a new set of speakers to bring your genre of choice to life, there's a good chance the Fyne F702 could be those speakers.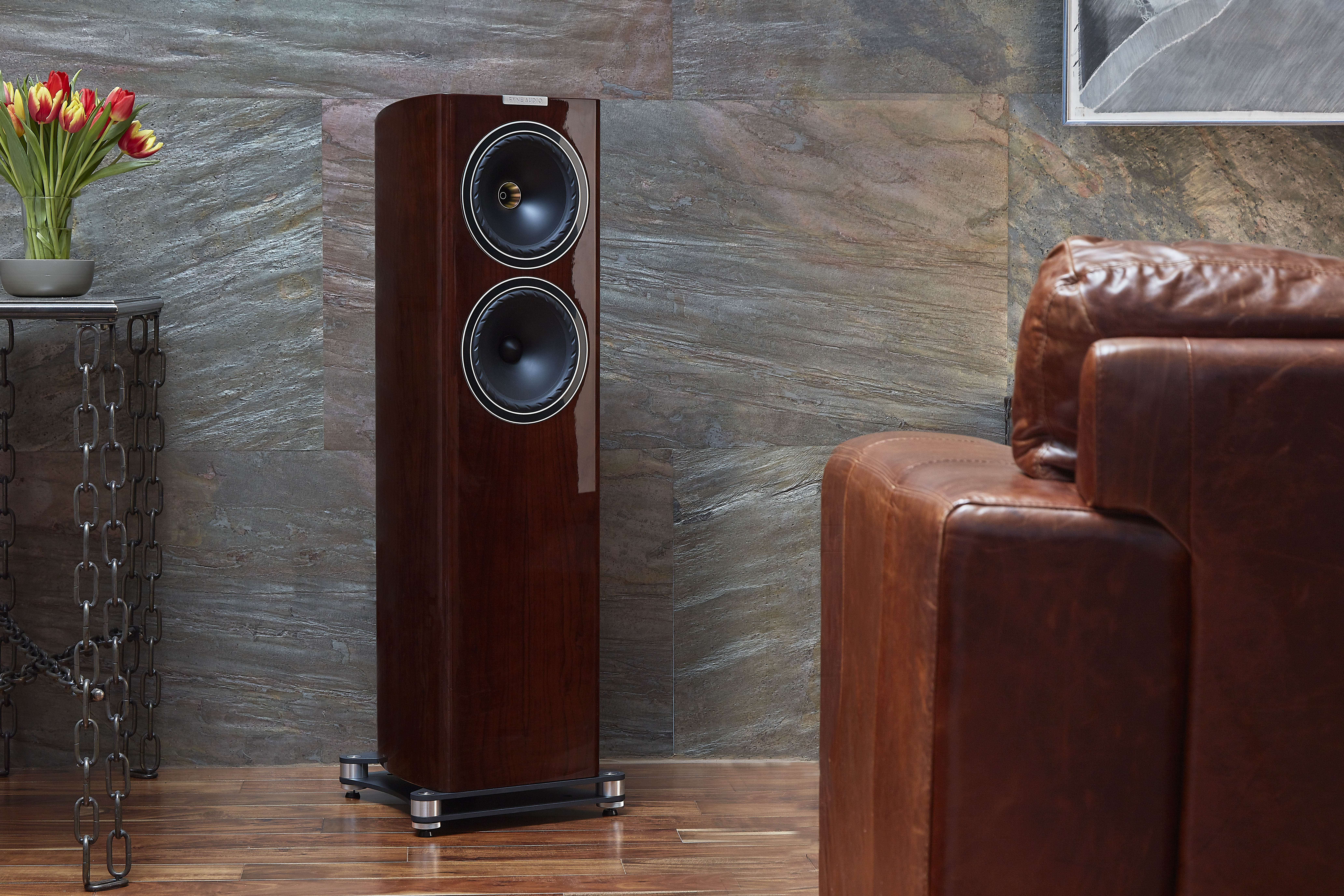 Touching on Fyne Audio's young company but storied history, Dickinson signs off:
The music speaks, and a fine (pun intended) system does its best to get out of the way. The F702 is a tremendously accomplished loudspeaker, and given that Fyne Audio is such a young company, this is a truly remarkable achievement. It just shows what years of collective experience can do when given their head.