Posted by The Sound Organisation on Jan 13th 2020
The Rega Planar 10 is fast becoming the darling of the audio industry. Rega has long established their position as the manufacturer of the world's best turntables, winning What Hi-Fi?'s product of the year and best-in-class awards nearly every year. Following up on the success of the legendary Naiad, Rega released the Planar 10 that took most of the features and technology of the Naiad and offered them at a very attainable. So attainable that the Planar 10 plays and sounds like a turntable worth many thousands more than the $5,695 MSRP.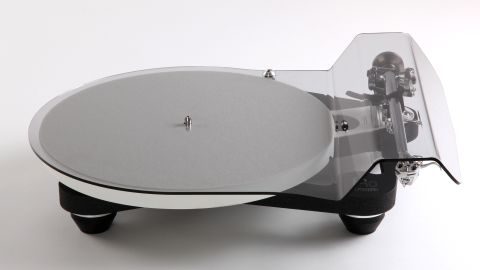 Now, What Hi-Fi? has gotten the chance to try out the all-new Planar 10 paired with the Apheta 3 cartridge that was introduced alongside the Planar 10. The reviewers had a lot to say about the turntable, praising its honest and insightful sound and impressive engineering. As many of the other reviewers have noted, they found the Planar 10 as reproducing exactly what's on the vinyl, regardless of the quality. Where many turntables will use some tricks to try to make the recording sound better, the Planar 10 gets out of the way and gives you the music as it was designed.
"This deck's sound isn't as instantly lovable as that produced by its more affordable siblings. There aren't any sonic fireworks here or any attempt to spice the sound up to make it more impressive. The Planar 10 chooses a more measured approach to music replay, one that takes time to appreciate. Give it that time and it becomes apparent that there are few price rivals that get close to matching the Rega's combination of transparency, detail resolution and dynamic expression."
...
Because of this transparent approach, the Planar 10 will excite those who are on the quest to create a system that reproduces music in the most accurate way. And, the minimalist approach is visually evident in the design of the Planar 10. Rega uses a skeletonized plinth and their greatest engineering possible to create a turntable that reduces resonance and vibration throughout the system, giving you a pure, unadulterated sound.
"The Rega Planar 10 is quite some engineering statement. Visually, it's as striking as turntables get at this level, but this isn't design for its own sake. Each detail is backed with solid engineering reasons and it all comes together to create what is unarguably the most sonically capable turntable we've heard at this price. If you really want to find out what's hidden in that record groove, start here."