Posted by The Sound Organisation on Apr 29th 2020
Fyne Audio's 500 Series Speakers are a great choice for those who want a great speaker at a very reasonable price. An upgrade from the entry-level 300 series, the 500 series speakers utilize more of Fyne Audio's signature technology such as the IsoFlare point source drive unit. The 500 series of speakers is comprised of the F500 standmount speaker, the F500C center channel offering, and two floorstanding options: the F501 with 6" drive units and the larger F502 with 8" drive units. There's also the F500SP that combines the F502 with some of the components and processes of the 700 range of speakers.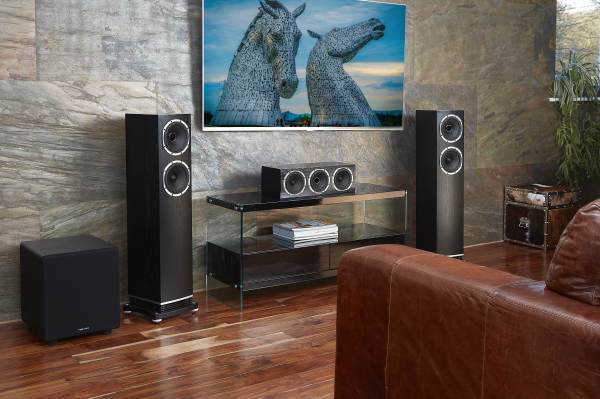 The Absolute Sound recently had the opportunity to try out a pair of the F501 floorstanding speakers. Hi-Fi critic Dick Olsher also talked with Dr. Paul Mills, Fyne Audio's Technical Director to discuss the technology that goes into the F501 and other Fyne speakers. Olsher goes into quite some detail explaining the time coherence in the IsoFlare drivers, the bass loading, the F501's impedence and crossover, and more. Olsher found that the speakers required a little fidgeting to fit his room's acoustic pattern and that the speakers didn't play well with his tube amp. Switching to some monoblock amplifiers was a "gamerchanger" for the F501s, tightening up the middle bass far beyond what Olsher expected. He was very impressed by the soundstage produced by the F501:
Once the bass range was dialed in, it was time to take stock of the phenomenal imaging. Image outlines were almost palpable and focused within the confines of a soundstage of remarkable depth and breadth, which was totally untethered from the speakers. But it wasn't just the spacious soundstage and focused image outlines that had me enthralled; the critical midband was reproduced with excellent clarity and detail resolution that resulted in the sort of open-window transparency I wasn't used to experiencing in sub-$10k loudspeakers.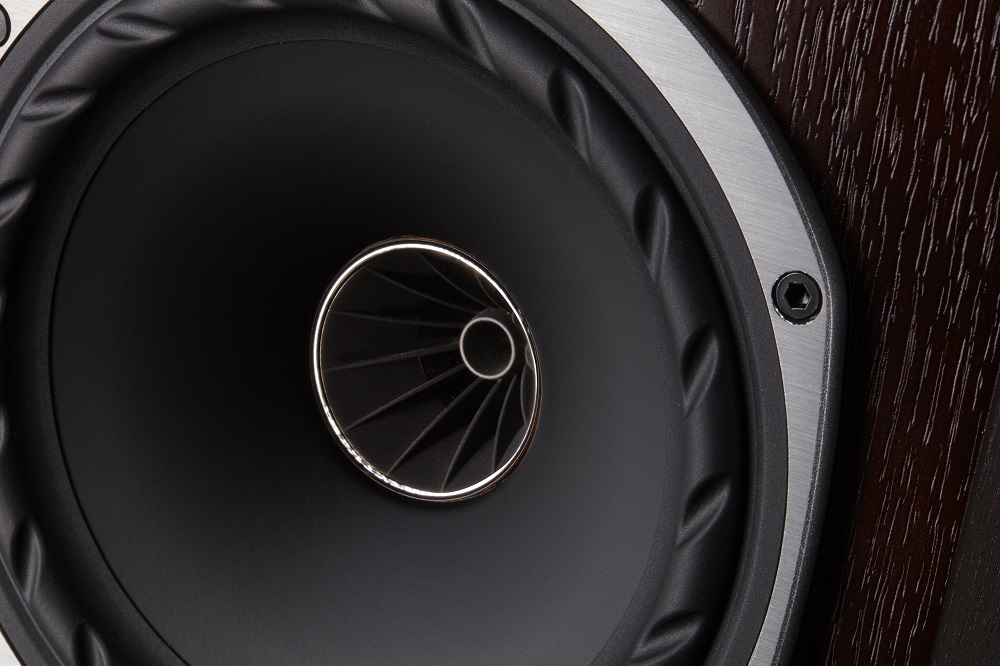 Olsher makes a point to note that he experienced a subdued higher end, finding the upper midrange to be lacking as much depth or tonal richness as the rest of the sonic spectrum. Olsher reports that Fyne Audio engineered the speaker to match multiple listening rooms and systems, and that this tonal balance could easily be improved with some careful system matching. In the end, Olsher was surprised and delighted by the F501, especially in terms of value. He gives his final verdict: "With my eyes closed, I could imagine being teleported to the original recording venue, not exactly front row, but a satisfying mid-hall perspective...a compelling buy at its price point."